Catholic Extension is pleased to join Relevant Radio's Morning Air once a month to discuss the impact and involvement of the Catholic Church in "mission territory" and how it relates to today's most important topics.
Listen to our latest appearance:
Blessings and lessons of 2020 that we can carry forward into 2021 — December 2020
Joining the show is our Vice President of Mission, Joe Boland, who has worked with Catholic Extension for more than 12 years.
He has traveled to America's poorest regions meeting incredibly inspiring and dedicated faith leaders, joining Catholic Mass services in diverse and humble parish chapels, learning how innovative Catholic programs and teachings have revitalized communities, and witnessing the transformative work of the Church.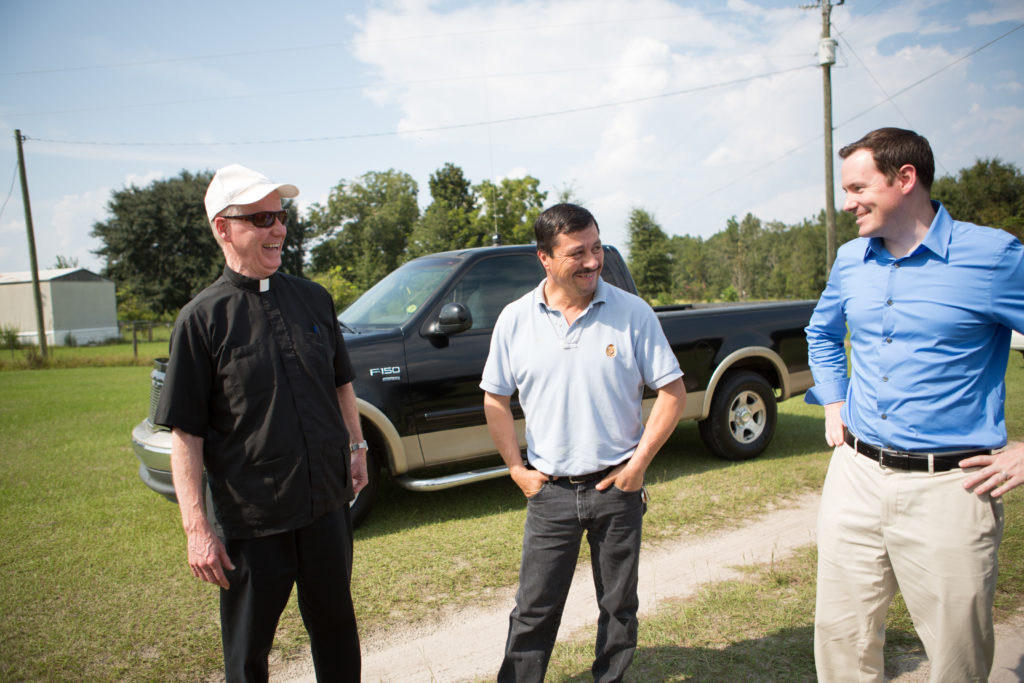 One of the things that gives me the greatest hope—and I get a front row to this through my role at Catholic Extension—is what the Church is doing. The Church is on the frontlines, serving the poor and serving those who are being impacted the most."

Joe Boland
Check out previous appearances:
Hope and healing during the pandemic — November 2020
2,000 mile prayer of solidarity on the U.S.-Mexico border — October 2020
2020-21 Lumen Christi Award honoree announcement: Father Ron Foshage — September 2020
Summer of Stories — August 2020
Sisters on the Frontlines — July 2020
The Church reaching marginalized communities — June 2020