Pastoral Ministry Certificate
This B.A.-level Scholarship at Mexican-American Catholic College is intended to assist pastoral leaders in the Church, who have not started or completed their higher education.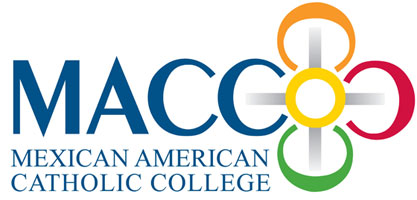 In conjunction with Catholic Extension, the Mexican-American Catholic College is offering students from mission dioceses a Certificate in Pastoral Ministry. Over the course of 3 years, each student will complete 45 hours of education and grow as a leader and transformative agent of change. The 45 hours of education will count toward the completion of a B.A. degree. Those who complete this B.A.- level certificate can potentially apply these credit hours toward a future M.A. degree program at an ATS-accredited school of theology, should they wish to continue their education.
The program will take three years to complete and will result in a Pastoral Ministry Certificate. Students may choose an area of concentration including Bible, evangelization and catechesis, or family and youth ministry. Students who are accepted through Catholic Extension's application process will then be given approval to move forward with the Mexican-American Catholic College's student application process.
Duration: 3 years
Value to Participating Student and Diocese: $31,790 (per student)
*While this is a distance learning program, we recommend that the student is on-site at MACC for a five day period at least once a year. If this requirement presents a problem, please contact Veronica Avila at Catholic Extension after submitting your application.
To Apply:
For More Information
Contact Veronica Avila, Manager of Mission Programs, at 312.795.5128 or vavila@catholicextension.org.