Catholic After School and Summer Scholars Initiative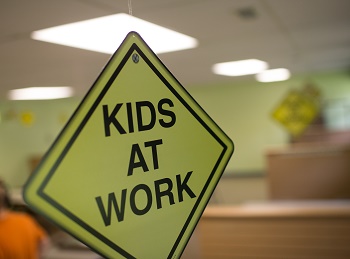 Many Catholic families in mission dioceses are not able to access Catholic education either due to finances or distance. Many dioceses have parishes near public elementary schools. These parishes have a prime opportunity to provide daily formation through after-school care and/or summer programing. This is an opportunity for the church to meet the needs of the family.
After school sites can be held in various locations throughout your diocese. Offering these opportunities in locations such as a Catholic school building, a parish hall or community center would allow all families in your diocese to access affordable, quality, academic programs that are grounded in Catholic faith and spirituality.
In addition to providing academic tutoring, these programs can offer catechesis and service learning opportunities. Programs will focus on building positive relationships, helping children develop empathy and respect for others, and promoting life skills in critical thinking, problem solving, leadership, collaboration and communication in a safe and nurturing environment.
Through a partnership with BELLXcel, a national non-profit that allows dioceses or school districts to design and deliver quality summer and after school learning experiences, this initiative empowers educators and allows for young scholars to grow academically and spiritually.
Feedback:
"I am beyond excited about the possibilities of summer / after school programing in the Diocese of Lubbock! I really am convinced that this is an outstanding opportunity to provide formation for our young people and support for our Catholic families."
–Christine Wanjura, Catholic School Superintendent, Diocese of Lubbock
How to Apply:
Read the information about the BellXcel model
Applications for this initiative are currently closed.
FOR MORE INFORMATION:
Contact Erika Cedrone at ecedrone@catholicextension.org or (617) 817-2907.