Building Foundation
Goals
To help maintain and extend the church's basic pastoral presence and administrative functions in the most under-resourced communities, through salary support and small operations funding.
Summary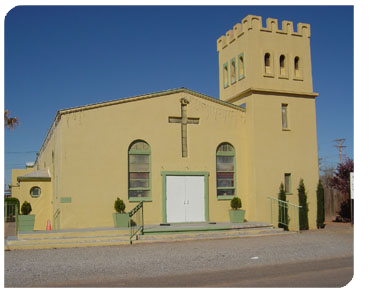 This funding initiative supports activities crucial to sustaining or expanding a Catholic presence in a diocese, ensuring that all Catholics have the opportunity to experience the faith. This type of funding is available only to support fundamental administrative and pastoral services through small operations funding and salary subsidies of ordained, religious, and lay ministers who extend the Catholic faith in their diocese's most under-resourced areas. Financially stable parishes or ministries, even if located in an "Extension Diocese" are not appropriate recipients of this type of support. Funding in this category is provided to the communities with the greatest financial need, where the basic operation of fundamental services and institutions would be nonexistent or severely limited without external funding. Recipients of this form of funding are nonetheless asked to demonstrate the progress of their ministry and justify their ongoing financial need for such support on an annual basis.
Qualifying Funding Areas
Catholic Extension will consider funding the following basic operational and staffing needs:
Salary subsidies for core pastoral leadership, including priests, women religious and lay leaders
Salary subsidies for core diocesan or parish administration, such as business managers
Essential operating costs, including heating expenses and minister travel
Other basic resources for ministries or Catholic Church administrators in a diocese
Funding Request Document Requirements
Letter of endorsement from the diocesan bishop (one letter is sufficient for simultaneously submitted requests, but a copy of that letter should be attached to each online request)
Financial statements from the diocesan office/program, or entity seeking support
Program budget for the year in which you seek funding
To access a draft version of the Building Foundation grant application form, please click here. Please note that this cannot be submitted in place of the online funding request. This document is only meant to serve as a guide for the information needed, but the official funding request must still be submitted online using the link provided above in order to be considered for funding.