Catholic School Sustainability Initiative
The purpose of this initiative is to help struggling Catholic schools in your diocese become viable, well-managed institutions.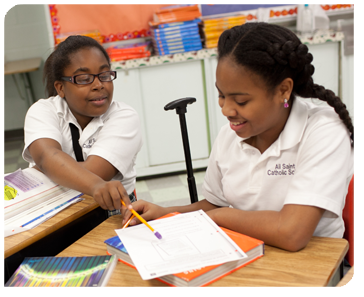 Catholic Extension has partnered with Catholic School Management, Inc., a division of Christian Brothers Services, to offer its Strategic Management and Development Program to Catholic schools in mission dioceses. This agreement currently covers 70 percent of the total cost of this initiative for six schools per diocese.
The Strategic Management and Development Program is a four-year, onsite consultation service that helps schools to position themselves for long-term viability and vitality through improving the effectiveness of school boards, enhancing school image and communications, raising money, managing enrollment, and marketing themselves more effectively.
This program promises to make a significant difference for participating schools because of CSM's track record: Only 13 of the more than 3,000 schools it has worked with have closed after fully completing this consultation program.
Schools that participate will:
Promote clearly their fidelity to mission, Catholic identity, and academic excellence
Enhance school board and committee operations
Be able to articulate their short and long-term goals – through a formal and collaborative strategic planning process
Significantly increase their fundraising capabilities
More effectively manage enrollment (student recruitment, admissions, and student retention)
Manage their finances transparently
Enhance their marketing and communication efforts
Become more sustainable institutions for years to come
Duration: 4 years
Value to Participating Diocese: $204,000 (per group of 6 schools)
Feedback from Previous Initiative Participants: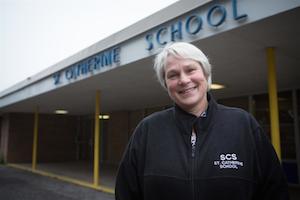 "One of our Catholic schools was almost closed in 2010… Enrollment had dropped and the school was having to get loans from the diocese to meet payroll and was in debt almost $200,000… (Now) for the first time in more than a decade the school's enrollment has risen; grade levels are almost at capacity without adding classrooms and teachers."
"While many of our children live in homes with a shortage of financial resources, their parents have an abiding faith that putting their child in a school where God and prayer is celebrated and taught is the answer to their child becoming all they can be both academically and spiritually."
"(This initiative) has enabled six schools (in our diocese) to see the future. Each of the schools was in a different place in their outlook as to how to sustain their school. … The Catholic School Management Consultant took each school and personalized the development of strategies that would meet their individual needs. All schools now have the tools to move forward in many areas critical to their success."
Documents
For More Information
Contact Grace Leon, Mission Coordinator, at 312.795.5127 or gleon@catholicextension.org.