Facilities Management Training Initiative
The purpose of the Facilities Management Training initiative is to give parish leaders the basic and practical skills they need to manage and preserve their facilities.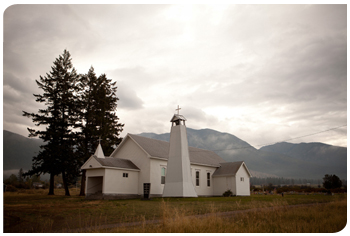 Catholic Extension has partnered with the Conference for Catholic Facility Management (CCFM) to offer a one-day facilities management workshop to pastors, parish business managers and other parish leaders. Experts from the CCFM network who possess in-depth knowledge of Catholic facilities will travel to your diocese to offer this workshop. This agreement covers 100 percent of the presenters' costs.
The curriculum can be tailored to the particular audience, but generally will include presentations on "Facilities Management 101" and cover the basics of assessing, maintaining and preserving existing facilities. It will also discuss "Building Assessments," which gives participants the ability to recognize signs of deterioration that occur with various facilities and take simple preventative steps to avoid larger problems in the future; and "Facilities Master Planning for Capital Projects", to understand the process for renovation or new construction. The workshop presentations can be customized to address specific areas of concern, such as the particular climate in which your diocese is located. Attendees will come away from the workshop with a basic understanding of facility management fundamentals, and gain practical skills in planning and prevention techniques.
Duration: 1 day
Value to Participating Diocese: $5,000 (per workshop)
Documents
Facilities Management Training Initiative Guidelines
To Apply
Review the Facilities Management Training Guidelines document, linked above
Applications for this initiative are currently closed.
For more information
Contact Rob Anderson, Assistant Vice President of Mission, at 312.236.7240 or randerson@catholicextension.org.