Hispanic Lay Leadership Initiative
The purpose of this initiative is to grow the Church by establishing new leaders who will increase the pastoral activity among Latinos in strategic locations and in select ministries of mission dioceses.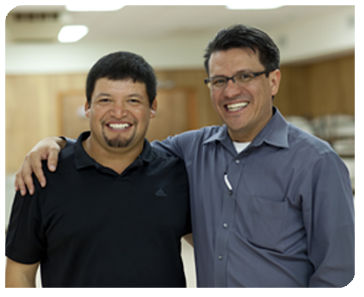 Catholic Extension will provide "seed money" to fund new, bilingual, full-time Hispanic leaders who work in pastoral ministries. Through this partnership, Catholic Extension provides 62.5 percent of the salary and benefits of each position for three years, while the diocese contributes the remaining 37.5 percent of the salary and benefits, as well as any overhead expenses related to the position.
Dioceses are responsible for determining the nature of the pastoral ministry position that is needed and making their own hiring decisions. They may request funding for more than one position.
After the three-year grant period concludes, the dioceses and/or parishes will be asked to sustain the positions entirely with local funding.
In addition to salary assistance, Hispanic leaders will receive annual scholarships for continuing education. These short-term educational opportunities aim to further develop their leadership skills and knowledge and increase the efficacy of their ministry. Continuing education is offered through Catholic Extension's partnerships with various schools, including Boston College's School of Theology and Ministry, the Jesuit School of Theology at Santa Clara University, and the Mexican American Catholic College (MACC). Courses are designed to be completed within a one-to-two week period and are offered at various times of the year.
Watch the video below to learn more about the importance of Hispanic ministry