Our Goal: 1,000 Parishes Giving $1,000 Each
Please join us in meeting our goal!
We are asking individuals, parishes, Catholic schools, religious education classes, and other community groups to join us in a national expression of "Catholic Kinship" with the 1,000 poorest parishes in America.
---
What difference could just $1,000 make? For the parishes we support $1,000 is a major gift! It could represent ten Sunday collections!
And, $1,000 could make the difference in their struggle to serve the poor. Your parish's $1,000 gift would enable parishes and church leaders to do the core work of the Church as well as reach disadvantaged populations, who are suffering and need the Church's assistance more than ever.
Your parish's $1,000 gift would help support a poor parish in another part of the U.S.—such as a parish along the border assisting thousands of families living in plywood homes suffering the adverse effects of the pandemic.  Or you would fund the salary of a priest in Puerto Rico who gave up his salary so he could serve a community devastated by natural disasters followed by a pandemic.  You would support the operations of a parish on a Native American reservation ravaged by COVID-19, where 30% of people have no running water. These are just some of the types of parishes your community could support.
Read our interview on Catholic Kinship on Crux Now.
Here are some examples of poor Catholic parishes where a $1,000 donation would be a transformative gift…
Is your community ready to make a powerful meaningful difference together?
Testimonials from parishes that participated in our Advent Alms Across America Initiative:
I have been a priest for over twenty years. I have been in poor, struggling parishes and prosperous parishes. The unity of the Church shines bright when the haves care for the have nots. In the Year of St. Joseph, the Patron of the Universal Church, we all ought to honor the unity of the Church as best we can. Catholic Extension is one of the best means we have as the Church in America to care for one another across the nation. That is why my parish supports Catholic Extension."
We participated in Catholic Extension's Advent Alms Across America appeal because you touch the heart of what the Gospel is truly all about. Your marvelous ministry becomes the hands of Christ reaching out to a broken world."
This past year was so difficult for so many of us and our parish communities. Our parishioners are very generous and are always ready to help their own community, but also they love to help those who need help elsewhere. That's why it was an easy decision for my Finance council to write a check to Catholic Extension."
We were very happy for the opportunity to participate in the Advent Alms Across America for many reasons, but let me touch on a few!
First, Catholic Extension has been a huge supporter of our desert Diocese for many, many years, and we know, first hand, how effective Catholic Extension is, in your apostolate!

Second, Catholic Extension, through your wonderful magazine and other communications, does an outstanding job of informing and engaging those who support your ministry!

Third, the goodwill and trust that Catholic Extension has built up over the years, makes you one of the most trusted means of sharing God's blessings with our sisters and brothers!

Blessings – and, again, many, many thanks for all that you do!"
We are humbled and grateful for the parishes that chose to join us in our Advent Alms Across campaign, but the need remains great, and many poor faith communities are still anxiously awaiting their $1,000 blessing.
Contact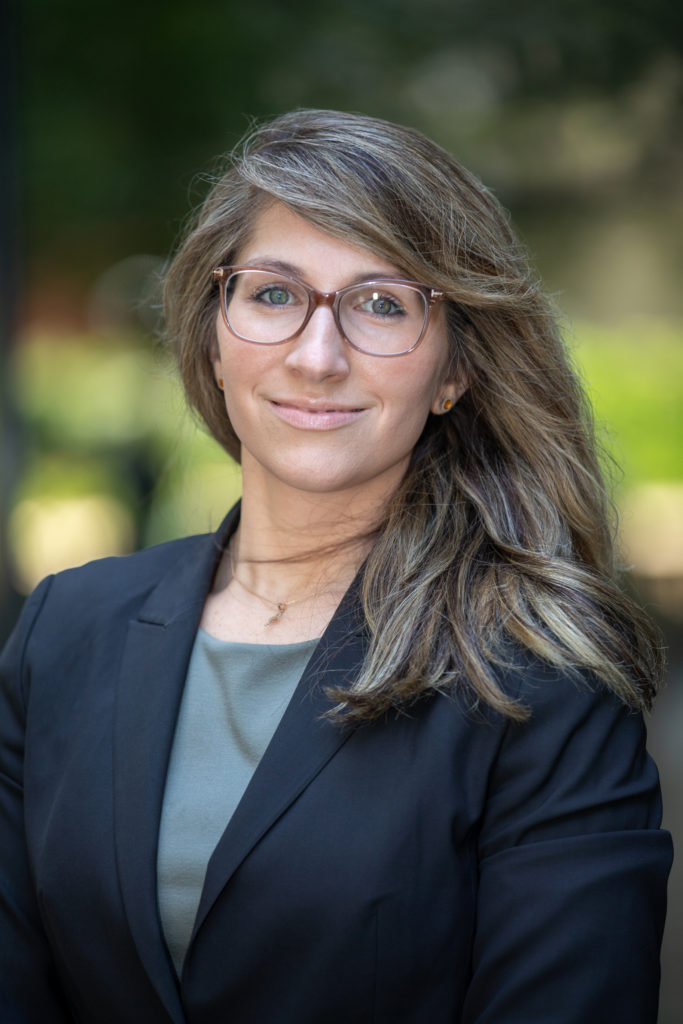 Natalie Donatello
Senior Manager of Development
312-795-6057
ndonatello@catholicextension.org