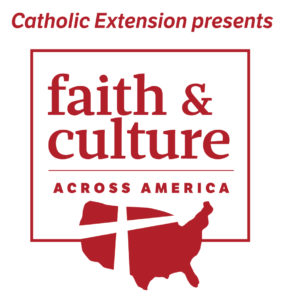 May is the month of Mary, a special time to honor our Blessed Mother.
Join us each Sunday in May as we discover the beautiful Marian traditions of Catholic Extension-supported faith communities throughout the country.
During this series, you will experience the diverse ways that Catholics of the Americas express their devotion to Mother Mary within the context of their unique cultures and languages.
Subscribers will receive the first episode by email starting May 2nd. Sign up for access to our free series today!
Featured Marian Devotions
Our Lady of the Sioux | Oglala-Lakota Native American Community in South Dakota
Sister Barb Bogenschutz serves as the parish life coordinator at Our Lady of the Sioux church on the Pine Ridge Indian reservation in South Dakota. Join this Lumen Christi Award finalist and her fellow parishioners as they hold a coronation with Native culture and symbolism to honor Our Lady of the Sioux.
Our Lady of La Vang | Vietnamese Community in Sacramento, California
Join 2020 Lumen Christi Award finalist Vina Nguyen from the Diocese of Sacramento as she prays her nightly rosary with her mother at home. Hear the story of Our Lady of La Vang and her special significance to Vietnamese Catholics.
Our Lady of Fatima | Dominican Sisters of Guánica, Puerto Rico
Sister Sor Alba Bonilla welcomes us to the Dominican Sisters of Our Lady of the Rosary of Fatima motherhouse in Guánica, Puerto Rico.
There we will tour the second replica of the original Shrine of Our Lady of Fatima in Portugal and experience a prayerful song together to honor Mary. Learn more about the shrine, the importance of Mary to the community, and how the people of Puerto Rico celebrate Our Lady of Fatima in May.
Our Lady of Suyapa | Honduran and Guatemalan communities in Canton, Mississippi
Join Father Mike O'Brien and parishioners at Sacred Heart Parish in Canton, MS, as they share Honduran and Guatemalan traditions to honor Our Lady of Suyapa. Learn about how the Central American communities from two countries are united by their love and devotion for Mary. Join us as we follow them on a colorful procession with prayer and dance offerings to Mary.
Special International Feature
Our Lady of Charity of Cobre | Faithful in the Archdiocese of Santiago de Cuba
Hear the story of Our Lady of Charity, and how she became the patroness of Cuba. Today, people from across Cuba and the world travel to her basilica in the town of Cobre, in the Archdiocese of Santiago de Cuba. Thousands of pilgrims visit the basilica on her feast day in September. They often wear yellow or bring yellow flowers to signify their love for her and some ascend the steps of the basilica on their knees, as part of their prayers of petition.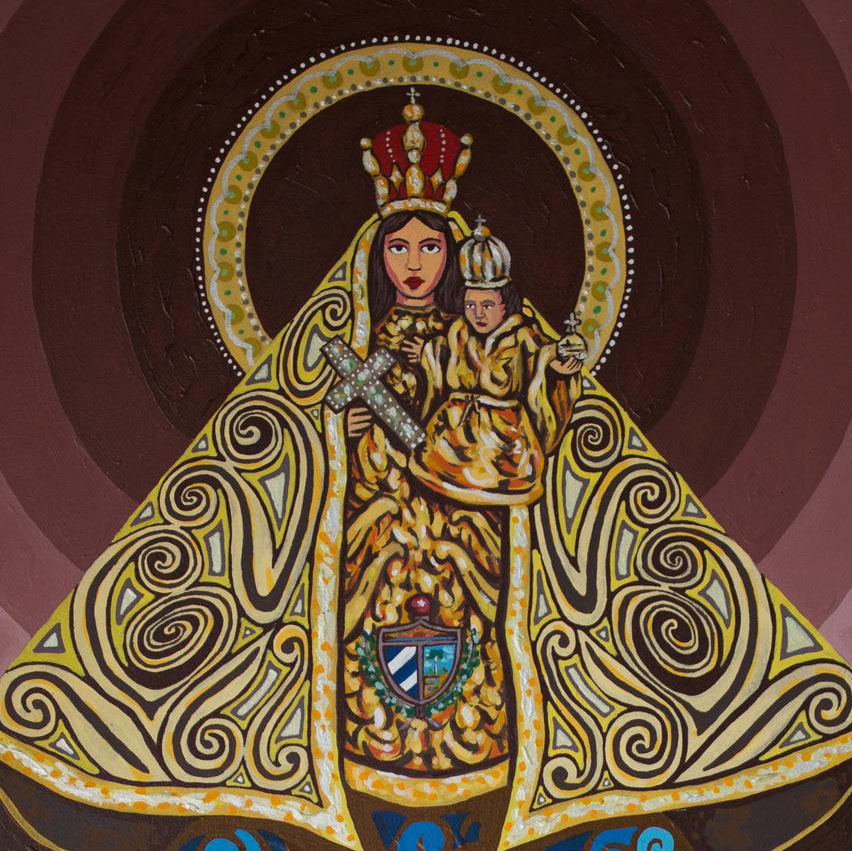 "Mother of the living Gospel,
wellspring of happiness for God's little ones,
pray for us!"

Pope Francis, Joy of the Gospel
Donate Today
Struggling faith communities need your help.