Our History
The story of American Catholicism is written in our history. Today we're writing the next chapter.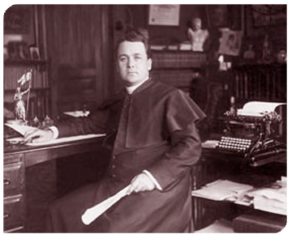 The year was 1905. Catholics were isolated in tiny, rural towns across America. Churches had not yet been built. Priests and seminaries were still in large, coastal cities. People in the frontier yearned for the sacraments and Catholic fellowship.
In Lapeer, Michigan, a young priest named Father Francis Clement Kelley saw the need and decided to help. He established the Catholic Church Extension Society—now Catholic Extension—to bring the sacraments to remote faith communities across the country.
The mission first spread by way of the railways. With support from our earliest donors, priests rode into tiny frontier towns to celebrate Mass from the back of rail cars. In places with no train stop, we sent motor chapels instead.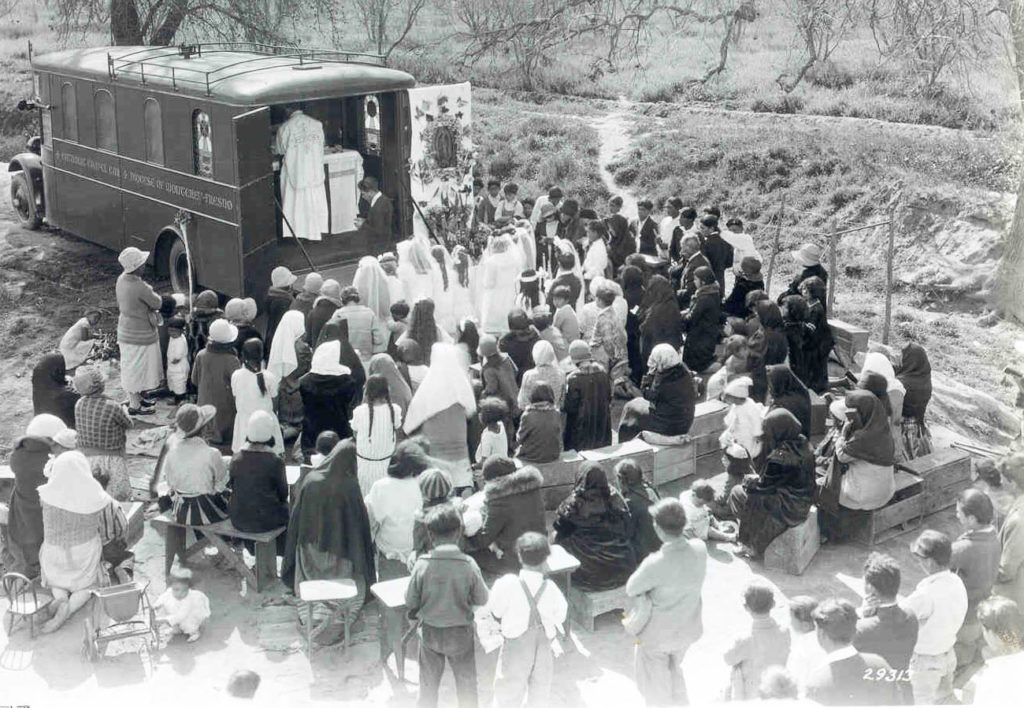 Two years later, Father Kelly began publishing Extension magazine to tell the stories of the resilient, faith-filled Catholics he had met across the United States.
The Mission Continues
Today Catholic Extension's support reaches over 15 million American Catholics. These faith communities are located in poor Extension dioceses that need our financial aid to help them support themselves. 
Through the generosity of our donors, we provide grants to build churches and fix facilities. We provide scholarships for emerging leaders and empower diverse ministries. They are investing in the future of the faith through efforts to engage young people.
While our methods continuously evolve to meet the demands of the times, our mission remains as alive and important as ever.