Catholic nuns and sisters are hidden heroes in this country. By devoting their lives to serving God, they uplift their communities with Christ's love and care. By forging such close ties, sisters know who is in the greatest need, even if they are not asking for help. However, most sisters do not have the financial means to help people with essentials such as utility and medical bills, or food and cleaning supplies.
The following sisters are just a handful of those granted a gift from Sisters on the Frontlines, a nationwide initiative that aims to give 1,000 sisters $1,000 each to help those in their community adversely impacted by COVID-19.
Hundreds of sisters are still waiting for this gift. Here are inspiring quotes from 7 sisters on how they used their grant to help those most in need:
This corporal and spiritual work of mercy is a mission as a Catholic Christian."

Sister Fidelia Villa, SPC | Diocese of Marquette, Michigan
As a volunteer at St. Francis Connection Center, a Catholic Extension-supported social outreach center in Michigan's Upper Peninsula, Sister Fidelia Villa helps make and distribute healthy meals to people in need. The funding contributed greatly to the thousands of meals the center has provided to families during the pandemic.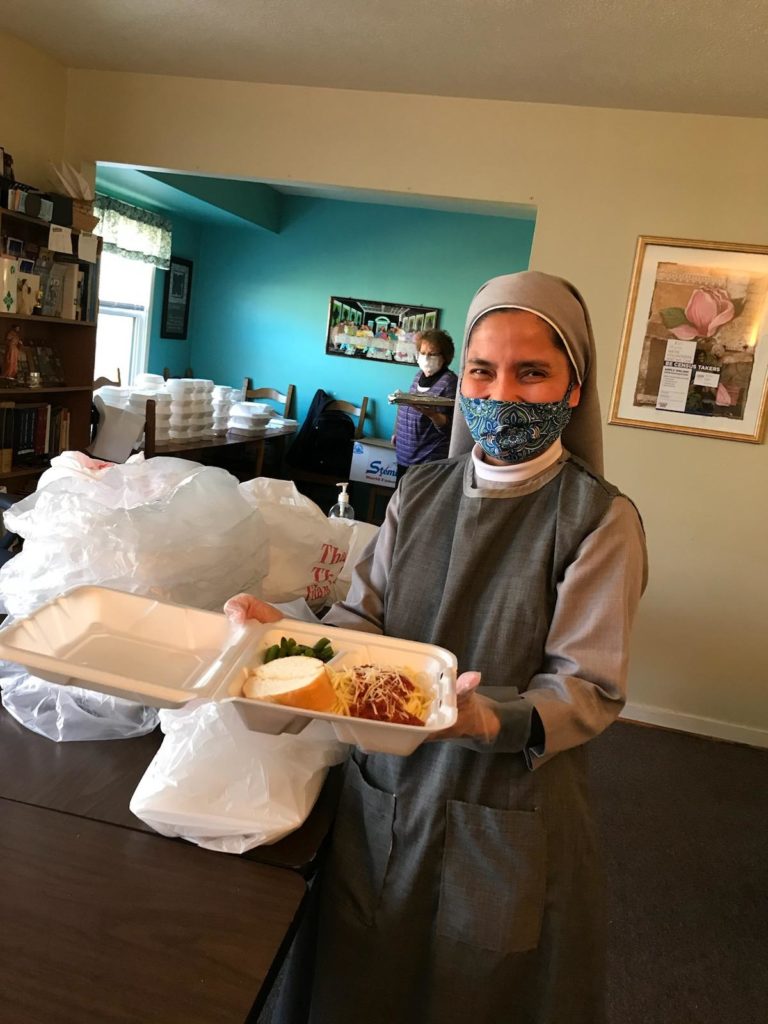 "The suffering of our poor brothers and sisters is so palpable that it moved me to be involved in helping others, in particular in feeding the hungry and praying for them," she said. "I am very blessed and humbled to directly serve the poor and to witness to the love and providential care of our loving God."
---
As I recall the situation that this family is facing, I can't help but be moved as I witness their strong faith in God, from whom they await everything they need, and trust that in any situation He will not abandon them."

Sister Maria Minerva Morales Manuel | Diocese of Little Rock, Arkansas
Sister Maria Minerva Morales Manuel arrived in the United States just a few months before the pandemic hit as part of Catholic Extension's U.S.-Latin American Sisters Exchange Program. Along with two other sisters in her order, she continues to minister to Hispanic faith communities in Arkansas.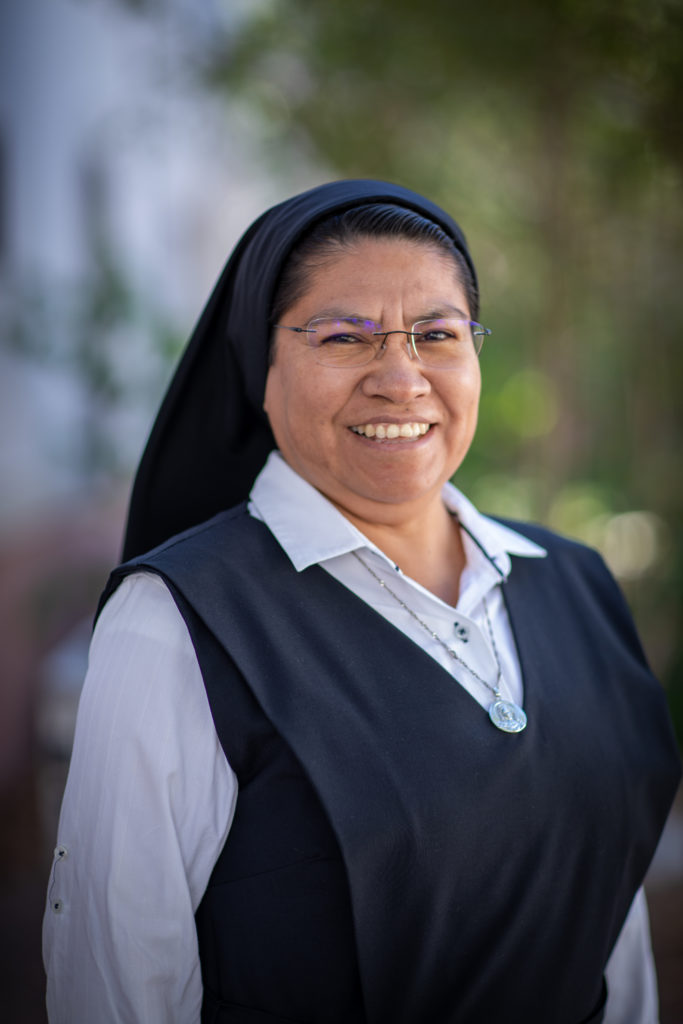 She used the gift from Sisters on the Frontlines to help a family in extreme financial and emotional distress: the husband contracted COVID-19, after he had lost his eyesight and his job a few months earlier. His wife cleans houses, but does not make much money.
Unable to receive government assistance, the family struggled with living and medical expenses. The funding helped pay for rent and medicine.
"This was a great learning experience for me, knowing that no matter what happens to this family, their faith will not weaken and they live their life with full trust in God."
---
To be able to let these two women know that God indeed is watching over them during this time brought great joy and relief to my heart."

Sister Sharon Miller, GHMS | Diocese of Springfield–Cape Girardeau, Missouri
Sister Sharon Miller is a Glenmary Sister ministering in Pemiscot County, Missouri. She knew two women who lost income after having hours reduced at their places of work due to the pandemic.
One woman was concerned for herself and her son as she became behind on her rent and electricity bills while temperatures reached up to 100 degrees. The other woman, behind on her car payments, was close to having her vehicle repossessed. In this rural area, she could not get to work without her car.
With the Sisters on the Frontlines grant, Sister Sharon was able to help both women in their time of need.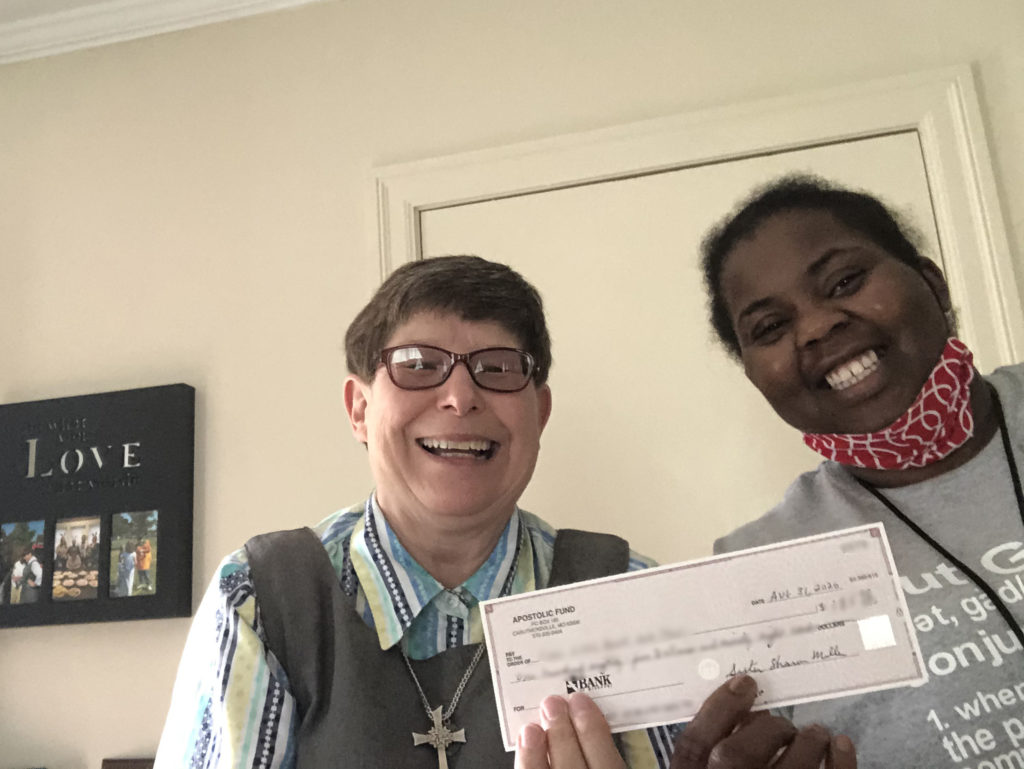 "For as much as we can help with food, clothing and other needs out of my regular budget, mortgage and car payment are not something we can take on and it broke my heart to have to tell that to these women when I first her of their plight" she said. 
"Thank you so much for the opportunity to be an instrument of God's grace at a time when I found myself at a loss of how to give them Hope."
---
Their profound gratitude moved my heart greatly as I saw their relief or the reduction of anxiety in their eyes and their faces."

Sister Roserita Weber, OP | Diocese of Dodge City, Kansas
Sister Roserita Weber works with the Ministry of Presence in Garden City, Kansas, where she helps those living in poverty. When she was granted the Sisters on the Frontlines funding, she immediately knew six families who were "hanging on by a thread," after sudden job losses, and helped them pay rent and utility expenses.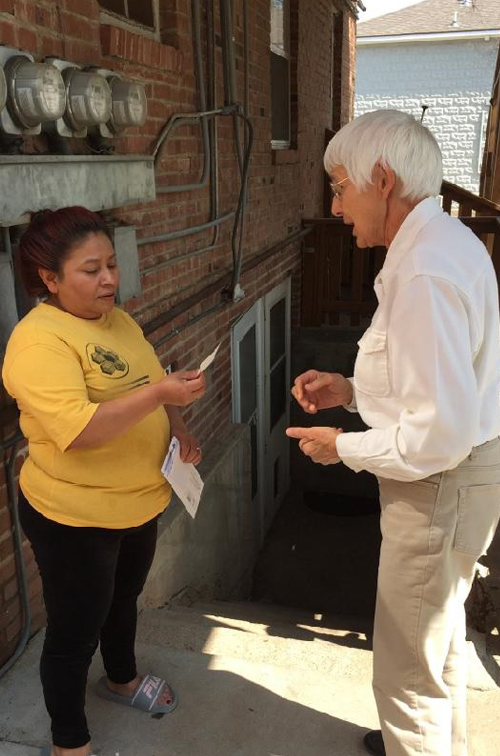 "It energized me to have the extra money and opportunity to help families whom we would normally have not been able to help or able only to assist with limited funds," she said. "Certainly it lifted my spirit to enable others to feel less burdened for the moment."
---
During this confusing and disorienting time we are living: God is good and listens to the cry of the forgotten people of the lower middle class."

Sister Marie-Paule Willem, FMM | Diocese of Las Cruces, New Mexico
Sister Marie-Paule Willem, Catholic Extension's 2018-19 Lumen Christi Award recipient, is the only Catholic presence serving the tiny community of Fairacres, New Mexico. She assisted two women who were out of work and recuperating from surgery, and a Vietnam veteran who lost work as a barber.
"Through your channel and the help of  so many of you, we have made three families very happy, giving them a precious moment of relieve and belief in the goodness of humanity," she said.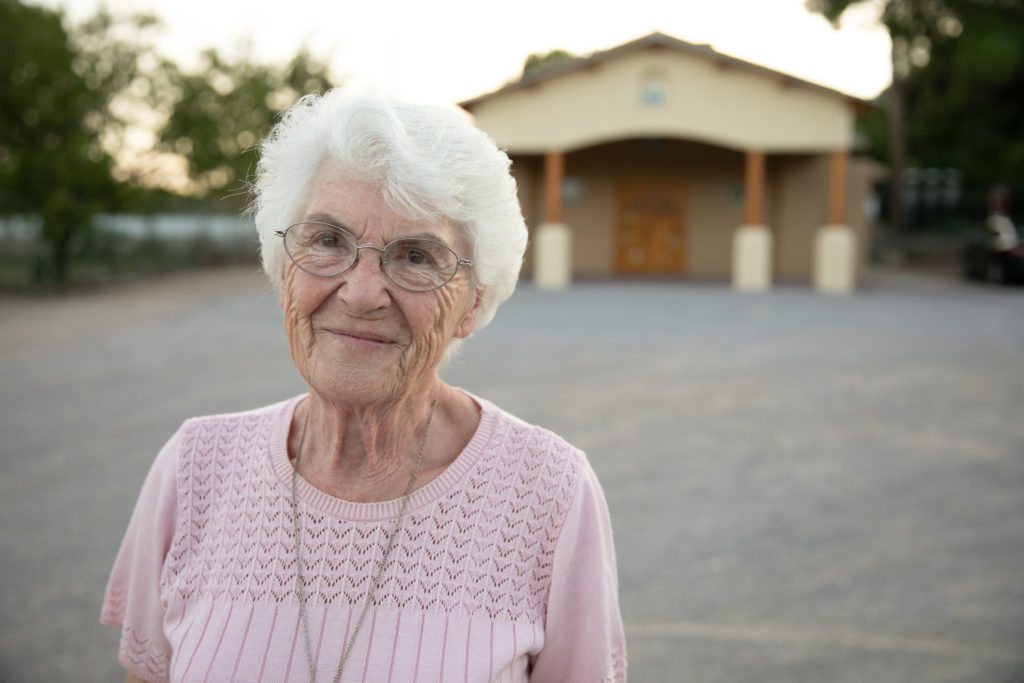 ---
For me as a religious sister, COVID-19 has intensified the feelings I always experience when ministering to our clients. We share their suffering, their frustrations, their tears, and, yes, their small triumphs."

Mary Christine Fellerhoff, CSA | Diocese of Jackson, Mississippi
As executive director of CHANGE Amory, a nondenominational nonprofit organization operating out of St. Helen Catholic Church in Amory, Mississippi, Sister Mary Christine Fellerhoff helps to provide financial assistance to families living in poverty.
"The $1,000 grant for Sisters on the Frontlines enabled us to help, in full or in part, four families affected by the COVID-19 pandemic," she said.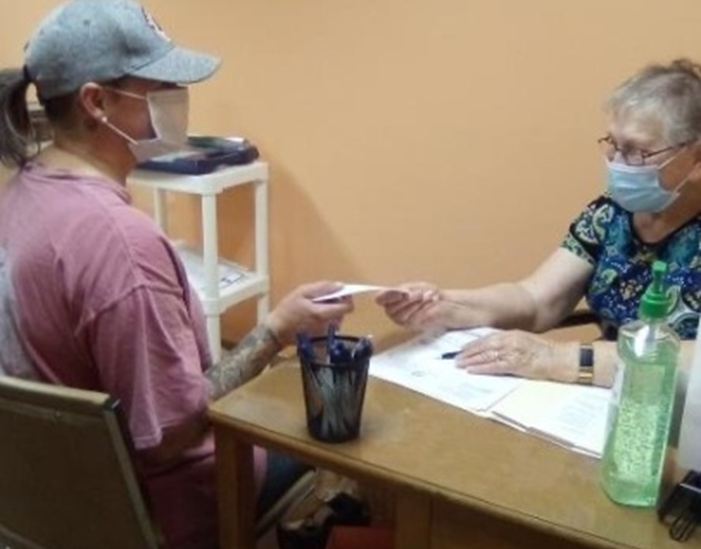 One of these families asked for assistance for the first time in their lives, after income-earners had to leave their jobs and quarantine to protect the pregnant mother, a toddler and an asthmatic son. The grant money kept the lights on in their home.
---
These cases reconfirm why I need to continue my vocation of dedication and service to others, to help them on the salvation of their souls and their physical and emotional selves."

Sister Faustina Rodriguez, OP | Diocese of Ponce, Puerto Rico
Sister Faustina Rodriguez works in a vulnerable neighborhood with high incidences of violence and drug and alcohol addictions. During the pandemic, she was shocked to see how many people did not wear masks or follow health guidelines.
Through the Sisters on the Frontlines donation, she created and distributed 50 hygiene kits to members of the community, providing lessons on healthcare at the same time. They were grateful, stating that they wanted the supplies but could not afford them.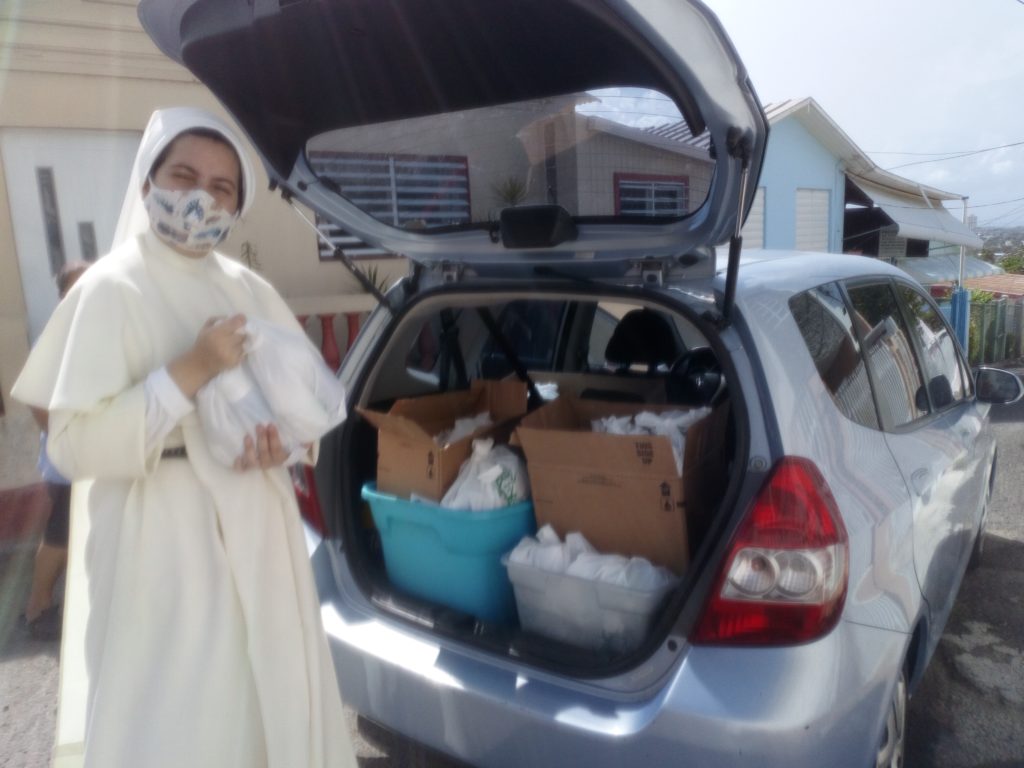 In one visit, she found a mother and several children, all infected with COVID-19. She offered what was needed most: spiritual and emotional support.
"Thank you for your support, because without you, we would not have had the chance to serve them," she said.
As the pandemic continues, so does the Sisters on the Frontlines initiative. Contributions to this program bring relief, joy and renewed faith to those among us who are so adversely affected.
Find out more about this program on the Sisters on the Frontlines webpage.
Give today to help Catholic sisters provide emergency assistance to families in need.
Support A Sister
Struggling faith communities need your help.