If you miss Mass at 8 a.m. on Thanksgiving, don't worry! The video will be available on this page all day.
You're invited!
Please join us on this webpage on Thursday, November 26th at 8 a.m. eastern for an online Mass of thanksgiving for God's blessings and infinite grace.
This special Mass will be celebrated by Catholic Extension's president Father Jack Wall. We are also honored to be joined by Native American Catholics from across the country whom we've walked in solidarity with throughout the years.
Did you know…?
November is Native American Heritage Month. Catholic Extension is proud to support indigenous Catholic communities across the country that so beautifully intertwine the liturgy with their native customs.
In the last 10 years, our donors have supported Catholic ministries in 40 Native American reservations and communities throughout the United States.
Native Traditions Meet Catholic Faith
Traditions in the Kitchen
Odilia Rivera is a member of theYaqui Pascua Tribe in Arizona. She is also a parishioner at Saint Kateri Tekakwitha Parish in the Diocese of Tucson. Watch as she explains how to make Wakavaki soup, a traditional dish made for sacred occasions and celebrations.
Sunday, November 1st at 9AM EST

HOPE – As we celebrate the feasts of All Saints and All Souls, please join us for a Mass of hope and remembrance for our departed loved ones.

Discover how this feast day is connected to the Day of the Dead, or Día de los Muertos. Together we take a virtual visit to the Diocese of El Paso to learn more.

Día de los Muertos Traditions

Thursday, November 26th at 8AM EST

THANKSGIVING – On Thanksgiving Day, we will stream an online Mass of thanksgiving for God's blessings and infinite grace.

Sunday, December 13th, at 9AM EST

JOY – On Gaudete Sunday, join us for a Mass of joy for what is to come, the birth of Christ, on the Sunday we light the pink candle in Advent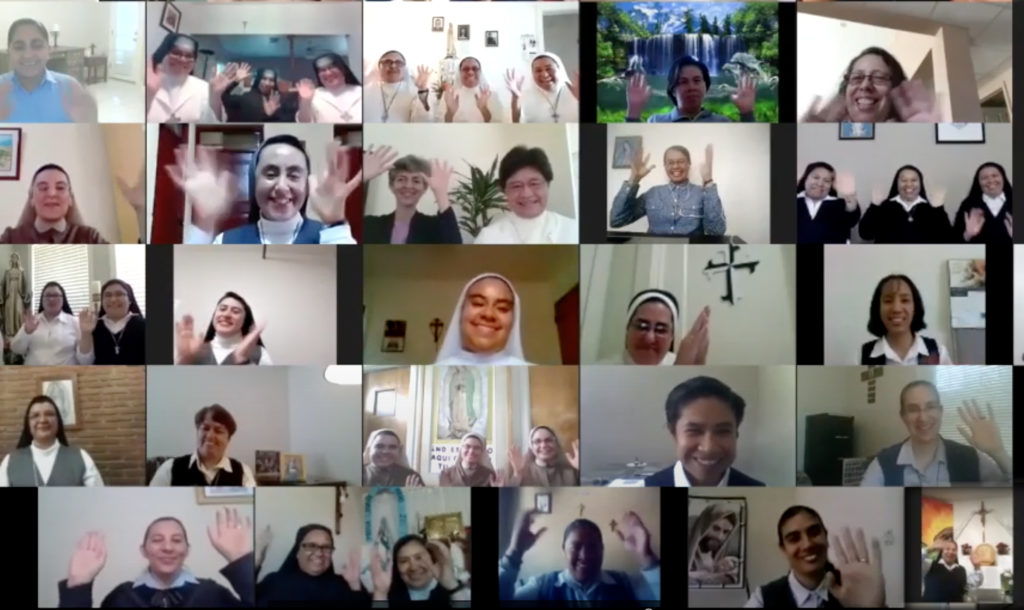 Sunday, December 13th at 8PM EST
Join us for a Christmas concert with special performances by Father Jack Wall & talented musical artists from across Catholic Extension supported dioceses.
In addition to these Masses, we invite you to journey with us across the country during Thanksgiving and Advent. American Catholicism is rich in culture and tradition.
We share common faith, but celebrate in unique and meaningful ways. Walk with us as we explore food, music, and customs that bring the holiday season to life for the faithful across our country.