It's not a common image: trios of Latin American religious sisters, clothed in their habits, walking around a small U.S. town. But for the past five years, it has been a welcome sight for thousands of people living in poor areas of the United States.
The fastest growing Catholic population in the United States is Hispanic. However, many dioceses lack the resources to form a bridge between the parishes and the Hispanic community.
Five years ago, Catholic Extension partnered with the Conrad N. Hilton Foundation to develop a program that would be mutually beneficial for these communities in need and those who would serve them. Called the Latin-American Sisters Exchange Program, it allows Latin American sisters to develop leadership and ministry experience while helping Hispanic Catholics grow in their faith.
Thirty-six sisters from six different Latin American countries arrived in 2014. In the years since, they have served more than 100,000 people in 12 poor areas in the United States. This work took many forms and impacted a diverse number of communities, stretching from Yakima, Washington, down to Charleston, South Carolina.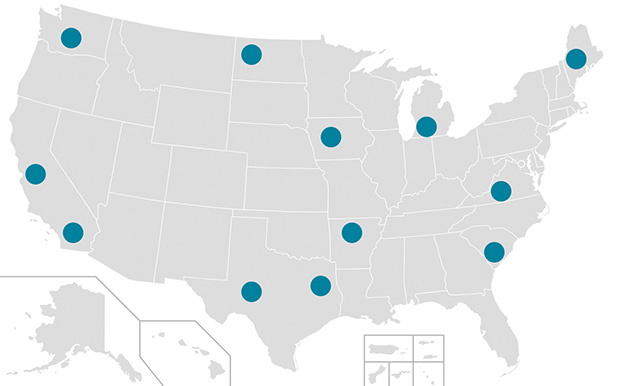 The group of sisters from various Latin American congregations first met at the Mexican American Catholic College in San Antonio, Texas, in 2014. During their orientation training, they studied the English language, American culture, theology, and spirituality to prepare them for their ministries in the states.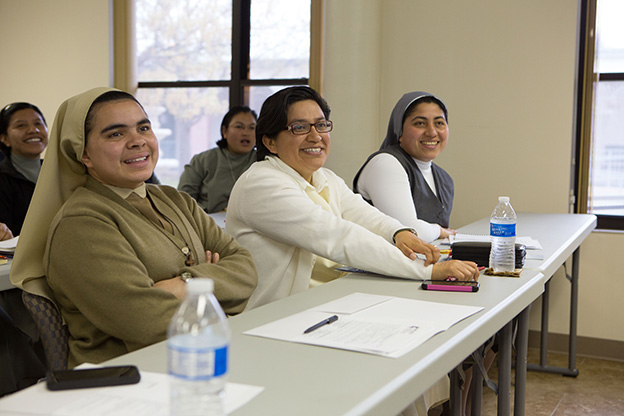 They even tried out some popular American pastimes, like basketball.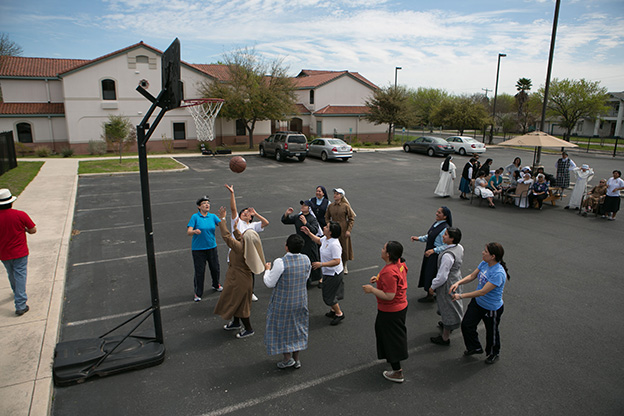 After their initial training, they went on their way in groups of three or four to build Hispanic ministry at their placements across the country. They settled into their new communities and quickly got to work. Soon, the seeds of their ministries began to flourish.
Creating an impact in poor communities
Sr. Yelitza Ayala Gilot, Sr. Maria del Mar Marchan and Sr. Irene Santiago from the Dominican Sisters of Our Lady of the Rosary of Fatima in Puerto Rico coordinate catechists, teach Bible classes, and lead a youth community choir. They visit the sick and bring communion to those who are unable to attend Mass.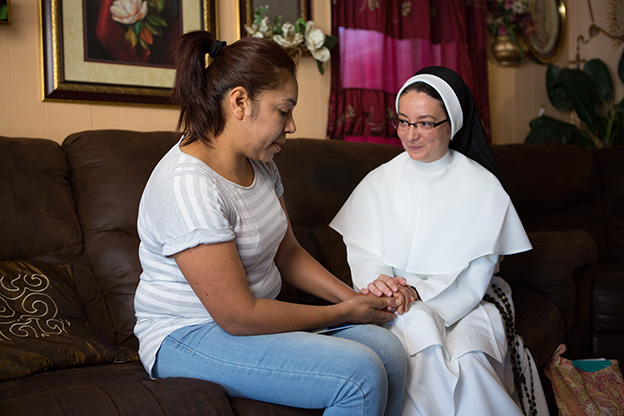 Sr. Lourdes, Sr. Luz, Sr. Maria Eva and Sr. Rosario brought together 20 to 40 lay people each week to engage in a door-to-door evangelization ministry in Perris, California.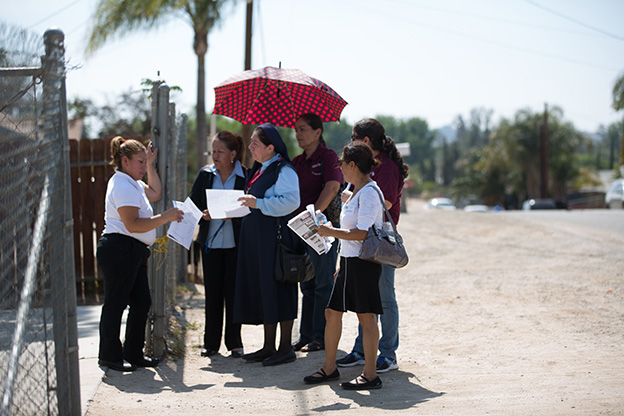 Sisters Maryud Cortés, Yuliana Rua and Dora Orozco organized a "kitchen ministry" in Kalamazoo, Michigan, which feeds the community and raises funds for the parish and their farmworker ministry.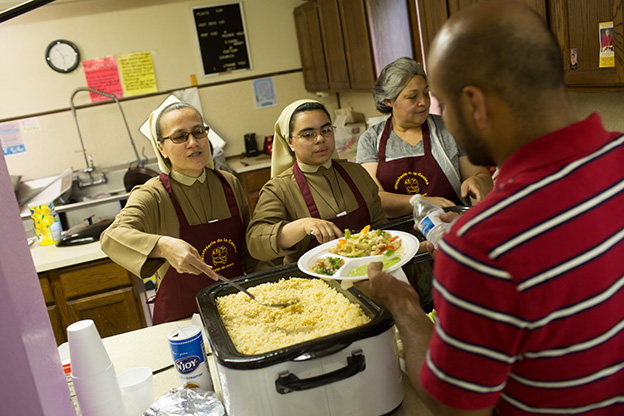 Sr. Isabel Donate Vadez and Sr. Irma Lerma Cantor visited migrant farmworker camps in the Diocese of Yakima in Washington. They helped children of migrant workers with their reading skills.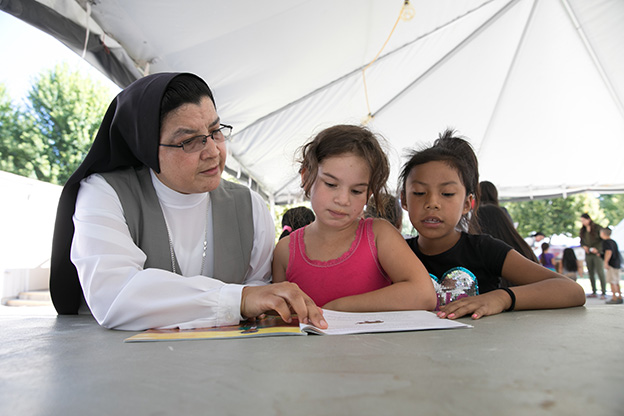 Srs. Brenda Hernandez Valdes, Azucena del Carmen Gonzalez Loyo and Rosa Anabeli Arreola Moreno evangelized in unlikely areas like laundromats, RV parks, and grocery stores in Bismark, North Dakota. They quadrupled the local parish's Spanish Mass attendance.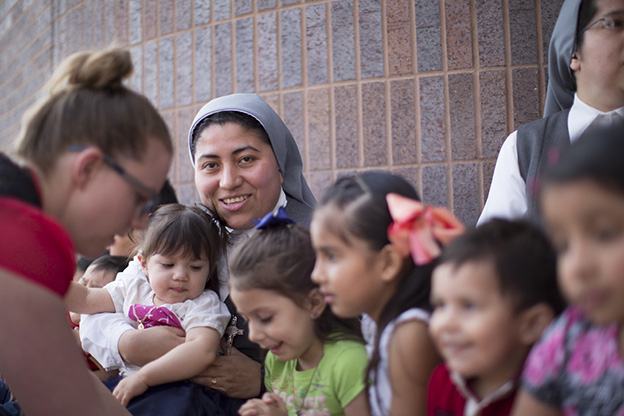 Sisters María Teresa Gutiérrez, María del Roble Rodríguez, María de la Luz Lara Solis, and María del Rosario Jimenez minister to vulnerable families in Salinas, California, a city with a high crime rate. They reach out to people who struggle with poverty or isolation.
Sisters in the dioceses of Richmond, San Angelo, Charleston, Little Rock and Portland created leadership development and training programs for Hispanic lay leaders and increased Mass attendance and parish involvement by reaching out and connecting with the Hispanic community.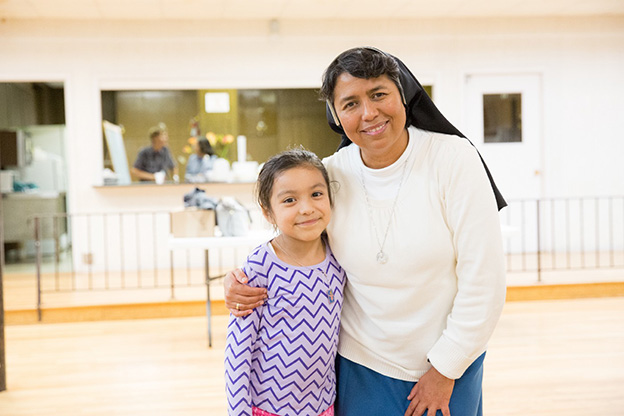 An exceptional education
The sisters also took classes to enhance their education and leadership skills. Twelve of the sisters will be graduating with a master's degree in applied leadership from Boston College.
Twenty-three sisters took classes in administrative leadership, theology, development, management, and communications for a Certificate in Hispanic ministry.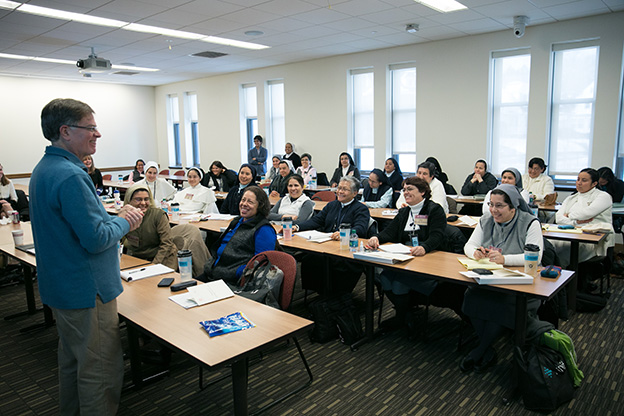 With the help of organizations such as Southeast Pastoral Institute (SEPI), the sisters took online classes and attended workshops together to improve their English and to study U.S. immigration, vocations and even how to respond to physical or psychological issues in their community.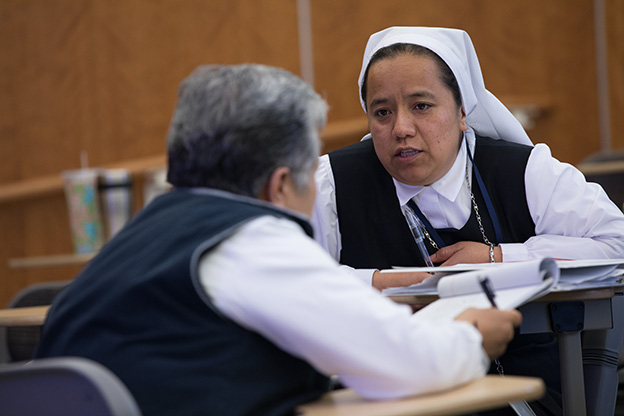 Catholic Extension organized trips and workshops that brought the sisters together to share and learn from each other's experiences and take in American culture. The educational advancements and experiences are of immense value to the sisters in their ministries, both as they served in the U.S. and when they return home.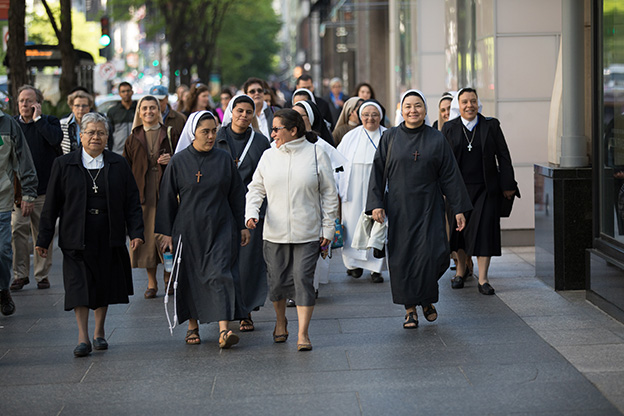 In Chicago, they attended pastoral training programs at Loyola University, hosted another retreat for 20 young women who are considering religious life, and cheered on the Cubs.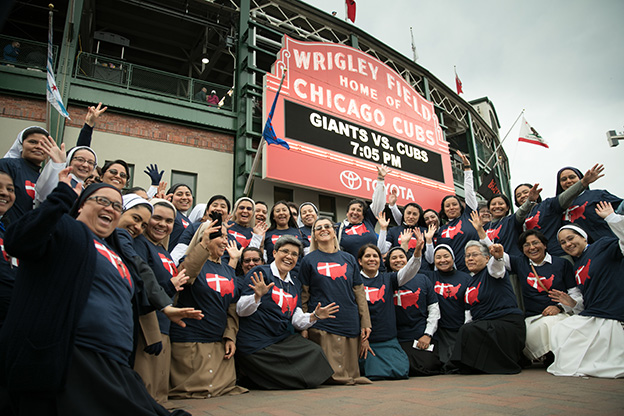 In New York, the sisters immersed themselves in the history and struggles of the United States by visiting the 9/11 Memorial, the Ellis Island Museum, and the Statue of Liberty.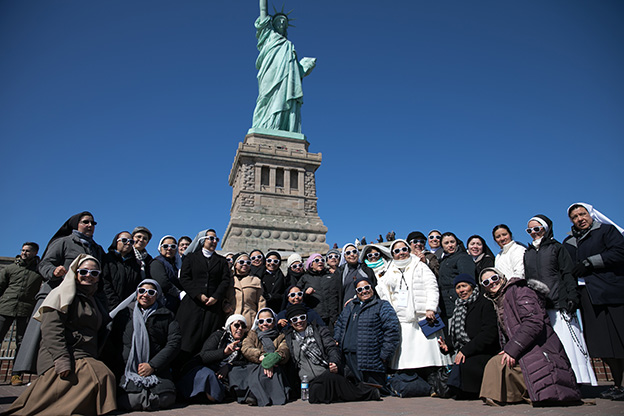 Finally, while attending classes nearby, they visited the Grand Canyon for one last big trip to take in the natural beauty of America.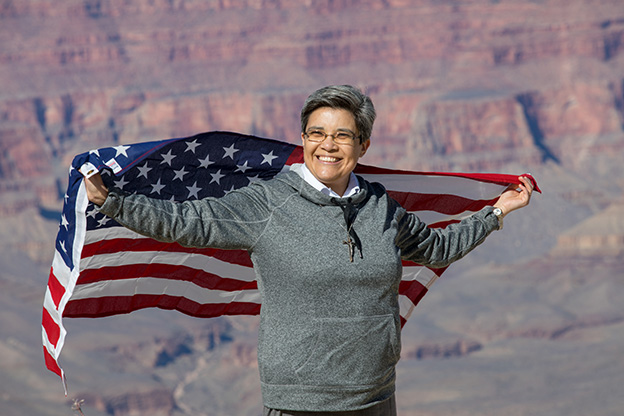 Altogether, the sisters initiated more than 90 new programs or ministries and reached out to more than 7,000 new people each year. They have helped their communities, and grew in their own education, cultural appreciation, and faith along the way.
In May 2019, they came together to celebrate their shared experiences, accomplishments, and global sisterhood before returning to their home countries.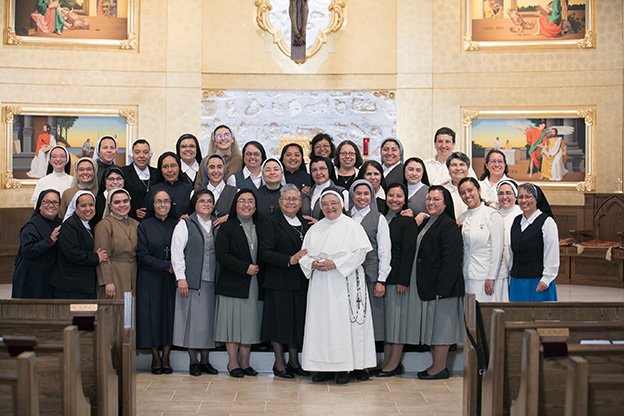 This program will continue; a new group of sisters is just around the corner.
Thank you to Conrad N. Hilton Foundation, our donors, and of course these wonderful sisters for bringing hope and faith to the places that need it the most!
Your support can help us continue programs like these!
Donate Today
Struggling faith communities need your help.