Many large parish communities that thrive around the country today began as something much smaller. Often, they started as tiny chapels nestled within a growing settlement along the American landscape.
Back then, just as they do today, supporters of Catholic Extension sent in their contributions to help build up the Church on the peripheries. As a result, families on the frontier grew in their faith, expanding these humble churches.
Starting small
Such is the case for Immaculate Conception Catholic Church in Cottonwood, Arizona, a beautiful Spanish Mission-style church set against the low mountains of the Verde Valley.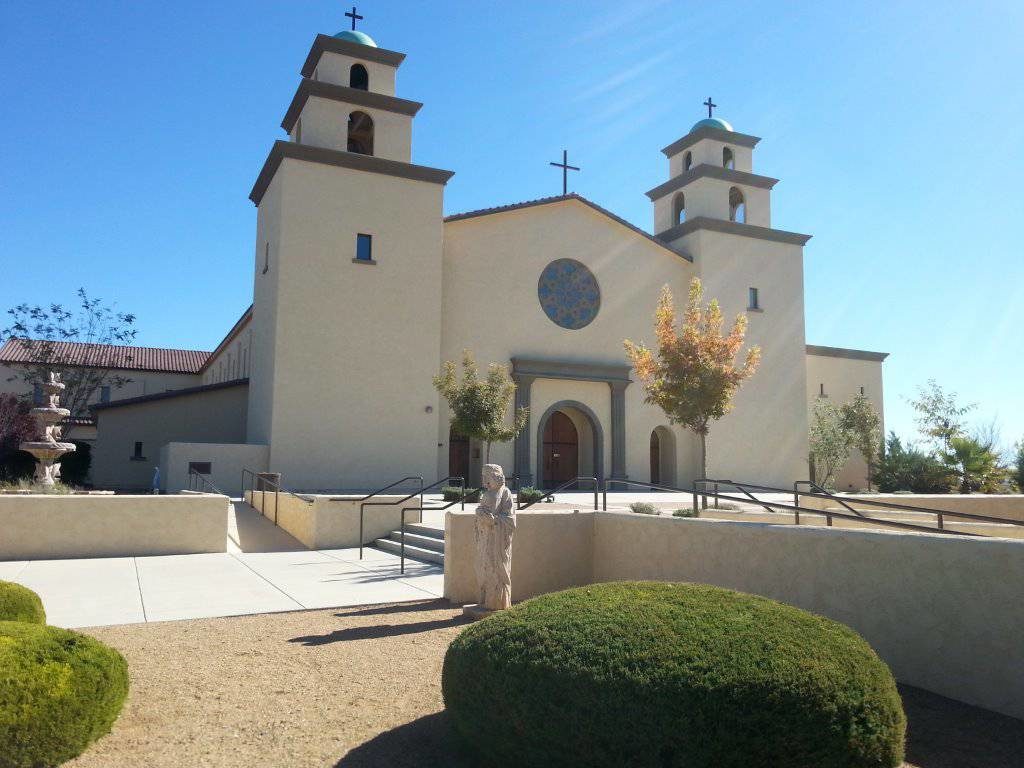 Today it is a thriving faith community with more than 1,000 families and a school, but a century earlier it was a tiny parish outgrowing the confines of its small church.
In 1925, Catholic Extension gave a $1,000 grant to Immaculate Conception to help build a new, bigger church.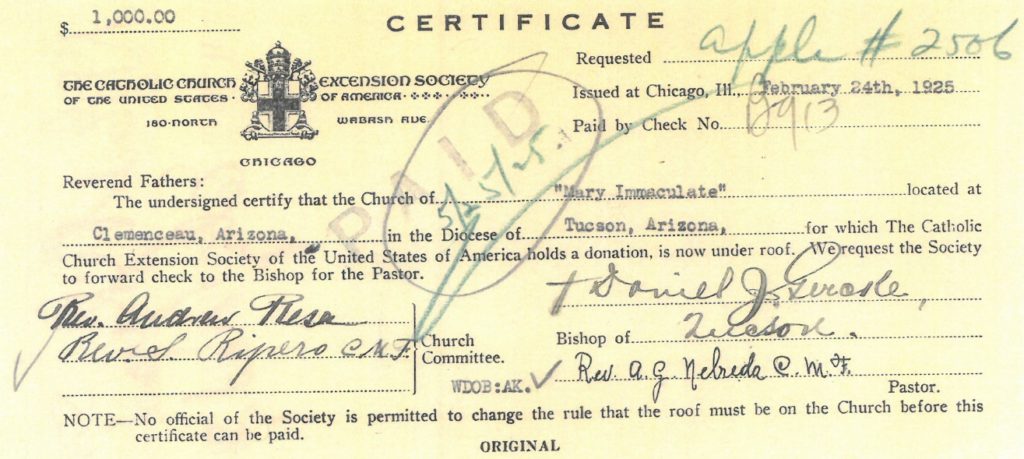 For the next several decades, the house of worship gave space for families to gather, sing praise, observe the sacraments and celebrate the most significant occasions of their lives.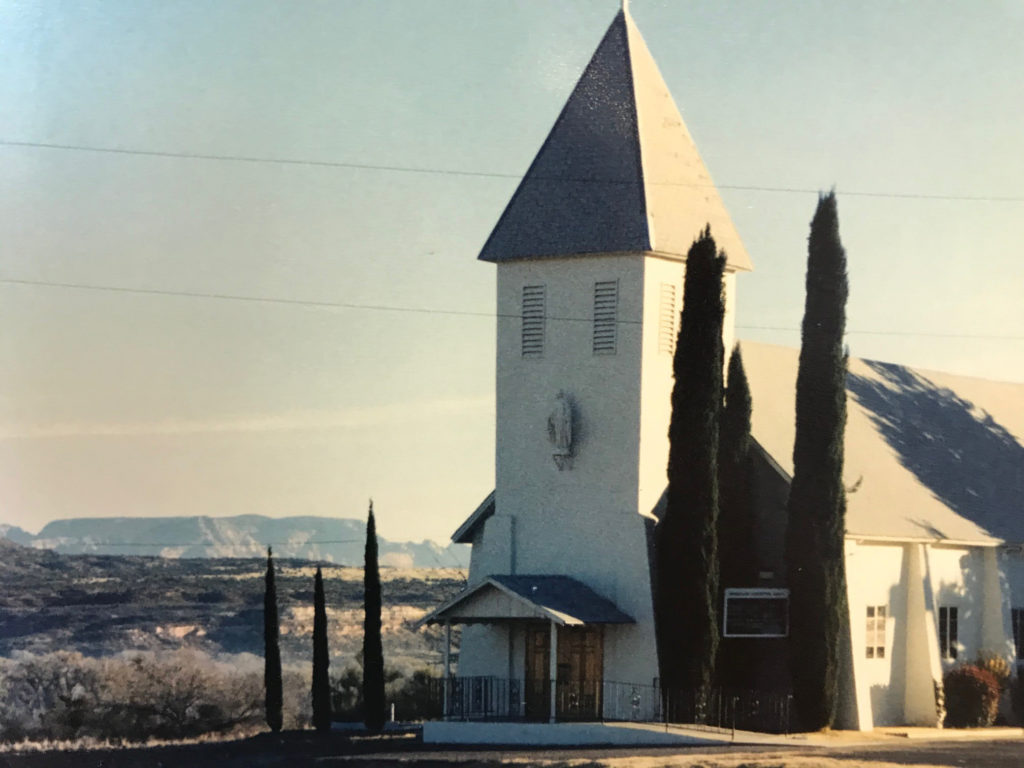 As the population of Cottonwood increased, the parish flourished and once again outgrew the pews of their beloved church. A new one was built and dedicated in 2009.
A helping hand in difficult times
With the pandemic raging, the families of Immaculate Conception, like all parish communities across the country, found themselves suddenly separated, cut off from rejoicing in their faith in a shared space.
They did what they could to maintain parish life and activity, transitioning to online Masses and drive-by blessings.
But they also decided to extend their generosity of spirit to a community in need.
Inspired by the $1,000 they were once gifted, the faith community joined Catholic Extension's Parish Partnerships program and put together an appeal to help poor mission parishes in their former diocese.
They were visited by Father Alan Valencia, rector of St. Augustine Cathedral in Tucson, to describe the essential support we provide to the faith communities in the diocese.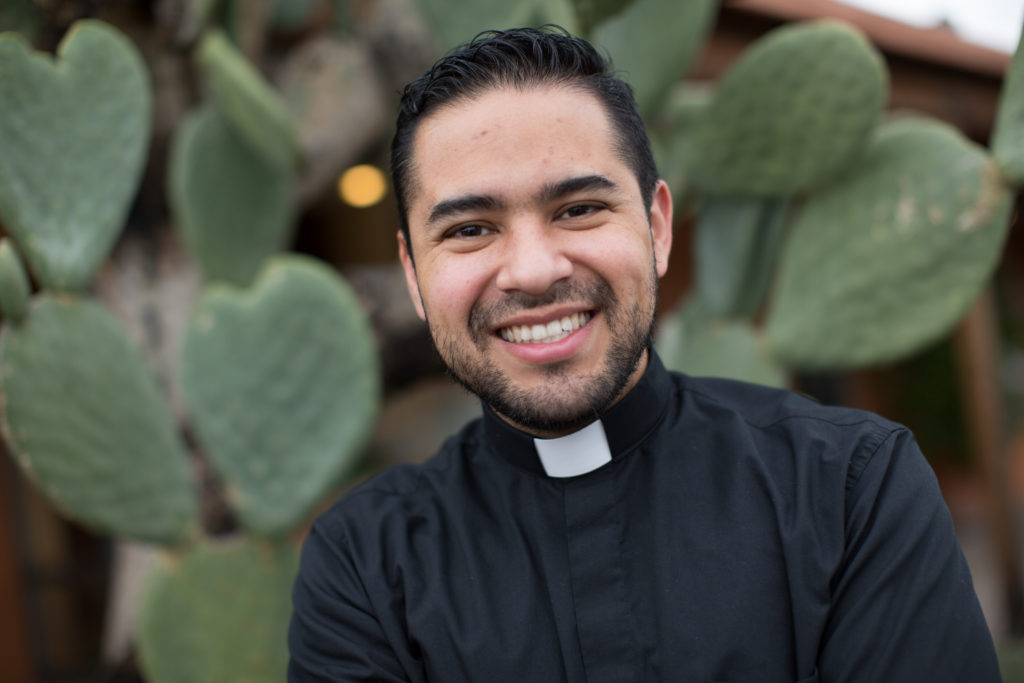 Catholic Extension supported his seminarian education at Mundelein Seminary. After he was ordained in 2015, he became pastor of a church that was heavily involved in missionary work.
He said,
Catholic Extension sponsored my theological studies, making it possible to complete my priestly formation."
"Yet they didn't stop there. During my first assignment, Catholic Extension supported our work with Native American communities and the poor; they encouraged our communities and our mission. They moved us at the heart, to continue preaching the Gospel at every periphery in a missionary way."
Immaculate Conception raised $2,000 for San Solano Missions, a faith community established by Franciscan Friars in 1908 that serves the Tohono O'odham people of the Sonoran Desert.
The people on this reservation, who already have high rates of poverty, are experiencing great hardship during the pandemic.
They turn to the enduring Catholic presence to provide hope and solidarity on the expansive reservation.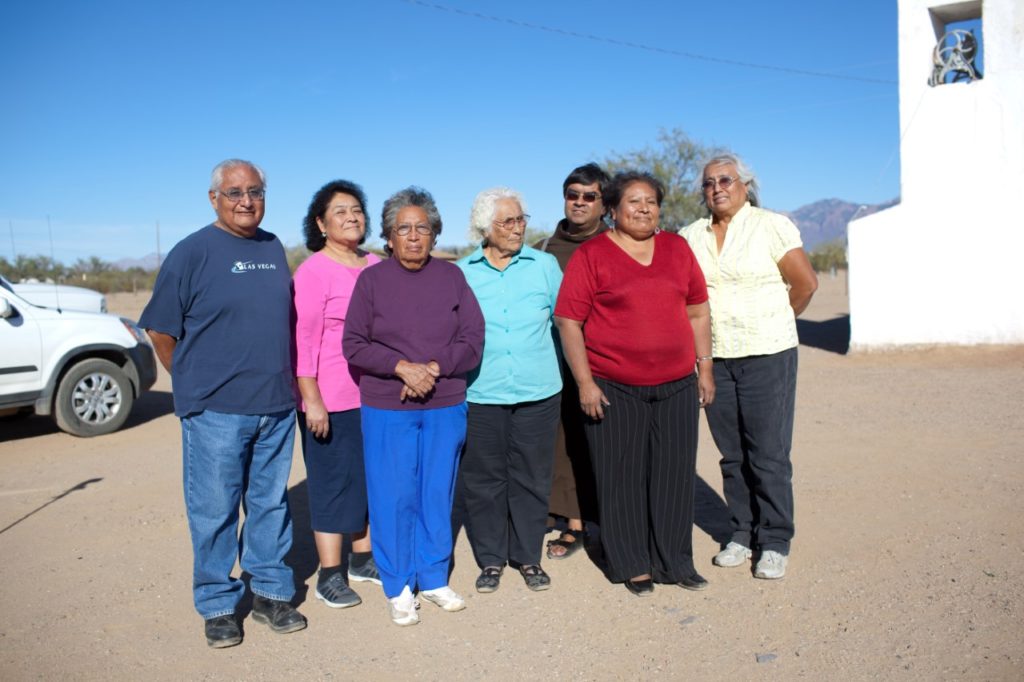 Father David Kelash, pastor of Immaculate Conception, said:
We offer our thanks for that assistance, and we are blessed to help another mission in the Diocese of Tucson."
Though set apart by several hundred miles and vastly different economic conditions, the two communities are not so different.
Dotted all across the dozens of small villages on the reservation are little white churches, which strike a familiar resemblance to the old church built in Cottonwood with the help of Catholic Extension.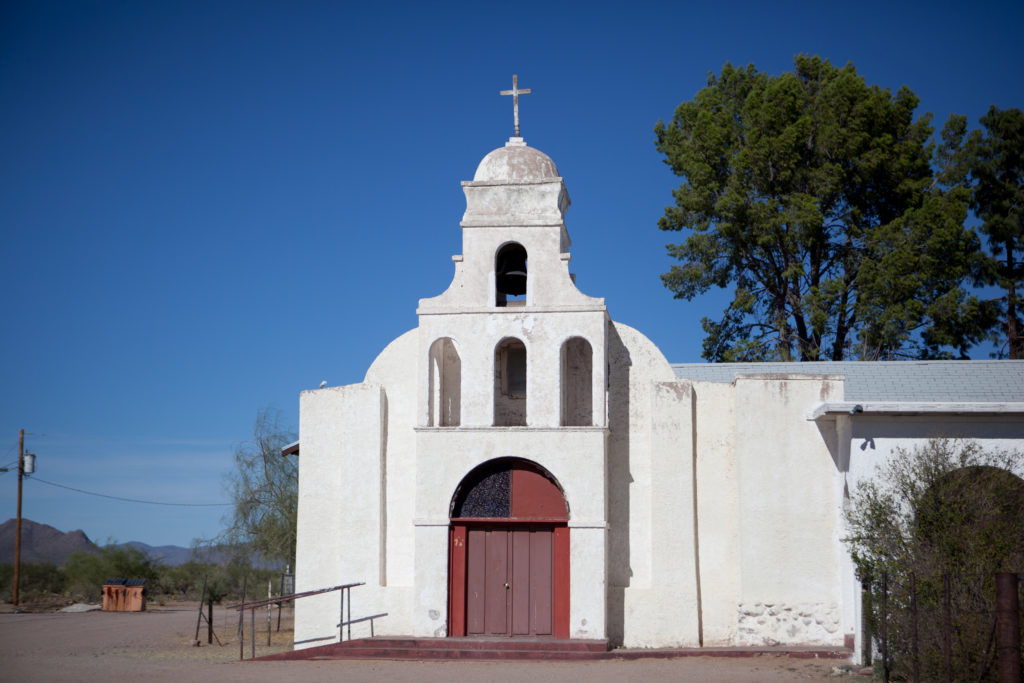 Just as the Catholic faithful of O'odham Nation today work to scrape together a livelihood and keep their faith strong in the tough Arizona landscape, so did the original community of Immaculate Conception parish.
This gift brings with it the same hopeful future.
---
Catholic Extension's Parish Partnerships program continues to grow, seeking new opportunities to build relationships with parishes around the country who are looking to help their fellow Catholics in the poorest parts of the United States.
We're looking for new parish partners right now. If you would like to get your parish involved, reach out to Natalie Donatello at (312) 795–6057, ndonatello@catholicextension.org or complete the form below.
Is your community ready to make a powerful meaningful difference together?
Begin your partnership now
Donate Today
Struggling faith communities need your help.