When Fr. Dan, pastor of Lumen Christi parish in Mequon, Wisconsin, heard that he had to close the doors of the church, he was concerned for more than just his parishioners.
The parish, home to families in Mequon and Theinsville, just north of Milwaukee, was raising money for a remote Catholic faith community located on the far northern reaches of their own state.
As part of its Lenten Appeal project, the parish wanted to help the ministry of Sister Phyllis Wilhelm, the pastoral associate of St. Mary Parish in Odanah, Wisconsin.
A faith community in need of support
Sister Phyllis is a Catholic leader who has served this region and its primarily Native American population for more than 40 years. A Sister of St. Francis of Mary Immaculate, she ministers to Ojibwe Native Americans and works to build communities and maintain a Catholic presence.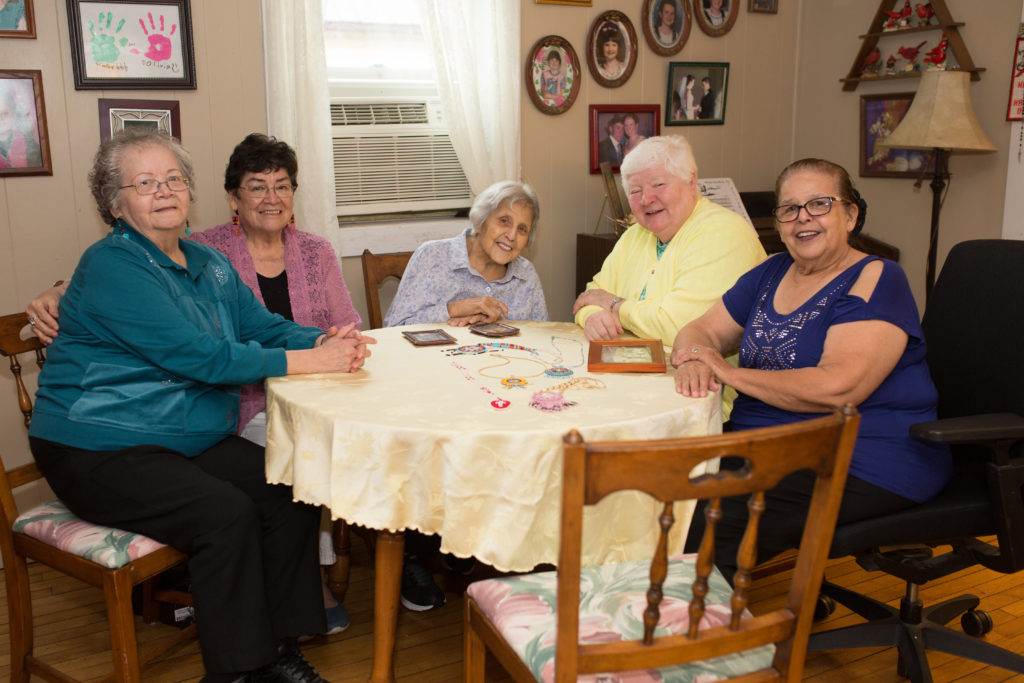 St. Mary is the only parish on the Bad River Reservation serving this isolated community. It has a normal weekly collection of about $100, which doesn't cover the cost of insurance and utilities. When the Diocese of Superior had to cancel Masses because of the coronavirus, the community's need became even more urgent. With Masses canceled, the income dwindled to nothing.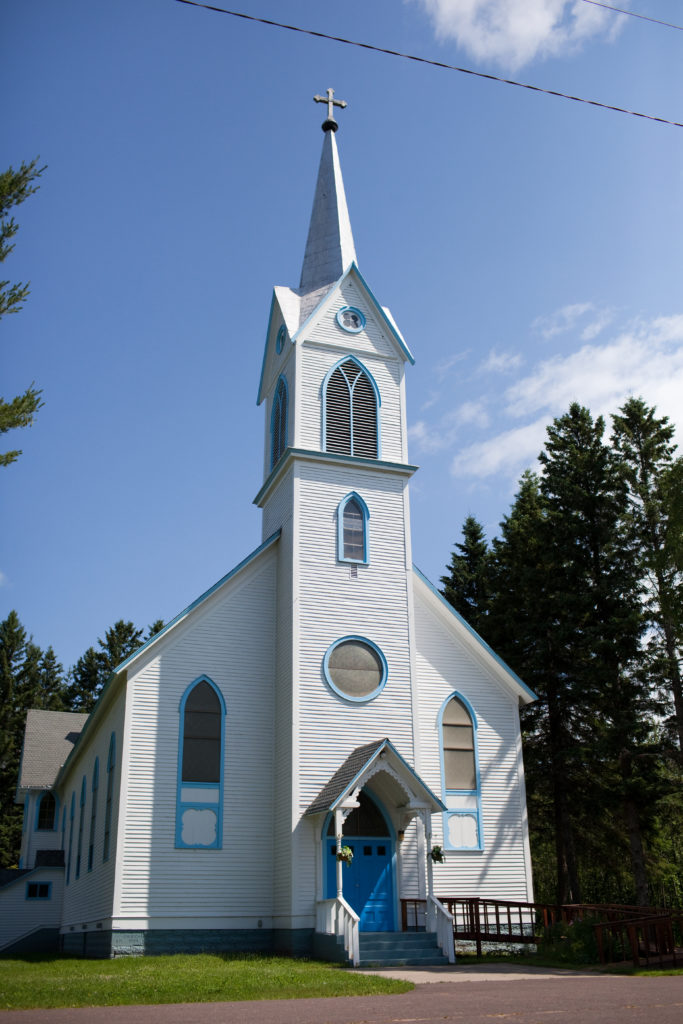 Paying it forward
The partnership between Catholic Extension, Lumen Christi parish, and Sister Phyllis's ministry was a century in the making.
Lumen Christi began as a small mission church itself, and received a grant to build its original church, St. Cecilia, in 1919.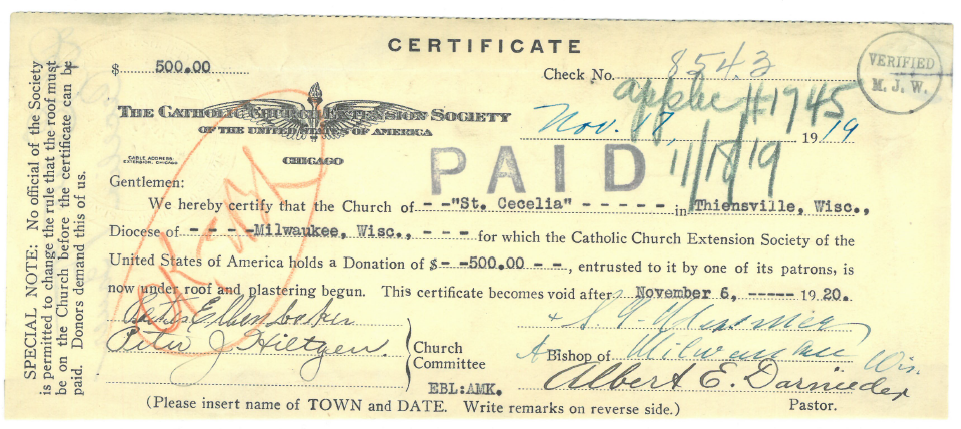 Even before the coronavirus hit, Lumen Christi had already chosen to pay it forward by supporting Sister Phyllis's ministry through their Lenten appeal.
The parish had recently built a beautiful new church in Mequon, and they were looking forward to a personal visit from Sister Phyllis in late March.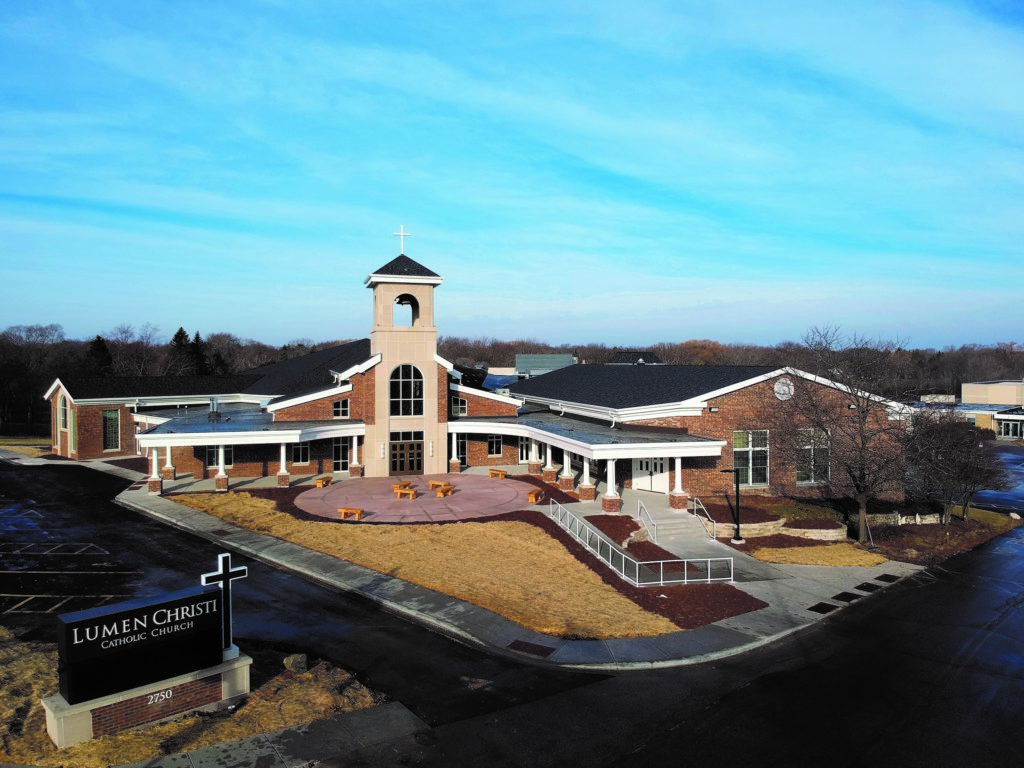 Unfortunately, the trip had to be canceled.
But, Fr. Dan, in addition to managing the disruptions in his own parish caused by the coronavirus, was determined to maintain the fundraising for Sister Phyllis and her ministry. He said the parish needed to remember those rural, isolated mission churches that needed help more now than ever.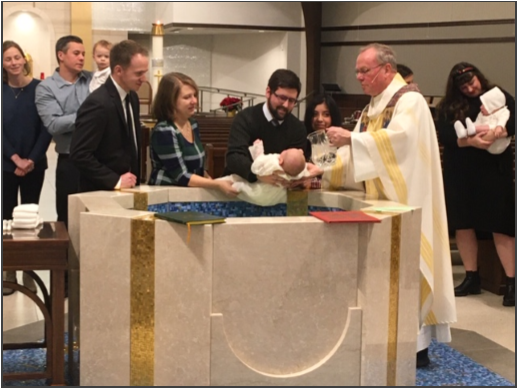 "I approached our pastoral council and said, 'We just finished building and dedicating a new church this past winter,'" he said. "'Wouldn't it be great if we paid it forward in appreciation?'"
Despite all the challenges that the coronavirus brought upon the parish, they still came together and completed the appeal by Easter.
The St. Mary community is extremely grateful. In a letter to Lumen Christ parish, Sister Phyllis wrote,

It is said that St. Francis told his followers to 'preach the Gospel and if necessary to use words.' That is exactly what you, good people, have done. You have been spreading the Gospel to the people of St. Mary's in Odanah. You have spread God's love and word through your loving actions toward the mission and ministry of all of us at St. Mary's."
This wonderful gift will be immensely helpful to this rural Wisconsin faith community—not just for now, but for many years to come.
See this story in the Milwaukee Journal Sentinel.
---
Catholic Extension's Parish Partnerships program continues to grow, seeking new opportunities to build relationships with parishes around the country who are looking to help their fellow Catholics in the poorest parts of the United States.
We're looking for new parish partners right now. If you would like to get your parish involved, reach out to Natalie Donatello at (312) 795–6057, ndonatello@catholicextension.org or complete the form below.
Is your community ready to make a powerful meaningful difference together?
Begin your partnership now
Donate Today
Struggling faith communities need your help.