Wisconsin is famous for its dairy and cheese industry. Lesser known, however, are the farmhands, mainly Latino immigrants, who tend to the cows and fields, even in the freezing temperatures of harsh Wisconsin winters.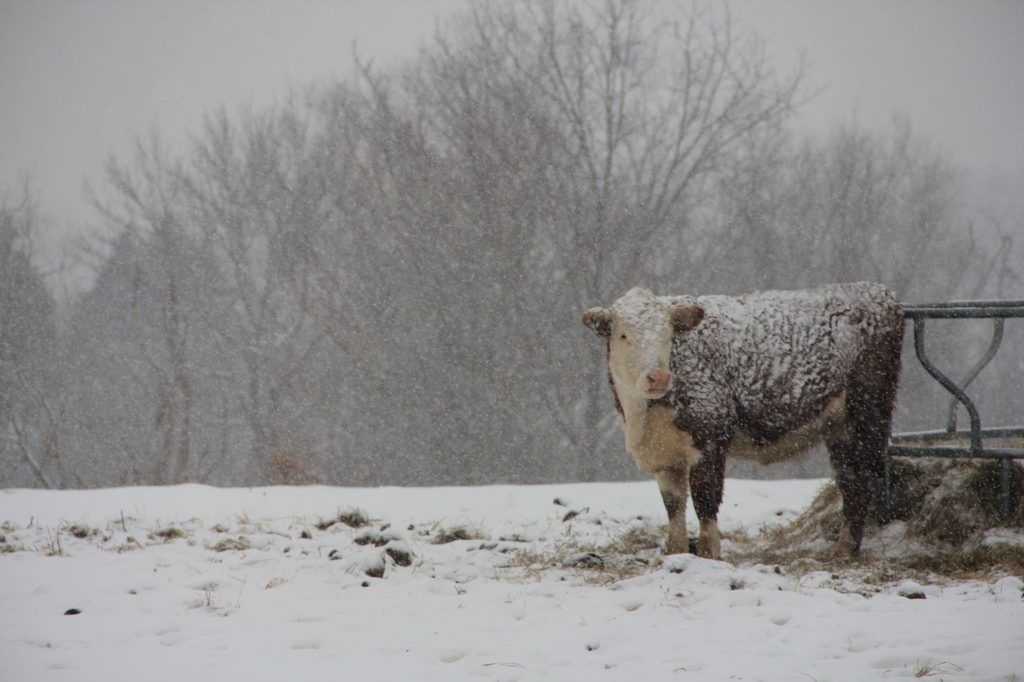 The state's dairy industry completely relies on their labor, which is physically demanding and accident-prone for those who perform it.
Immigrant laborers here are working hard to create a better life for their children. However, their legal status and language barriers keep them in the shadows.
In 2019, Sisters Gabriela Martinez Tinajero, Gabriela (Gaby) Luna Díaz and Juana Celaya Ruíz (Misionera Eucarística de Santa Teresita) arrived from Mexico to minister to these Spanish-speaking communities. Their outreach included 17 parishes and two schools, as part of the U.S.-Latin American Sisters Exchange Program, in partnership with the Conrad N. Hilton Foundation.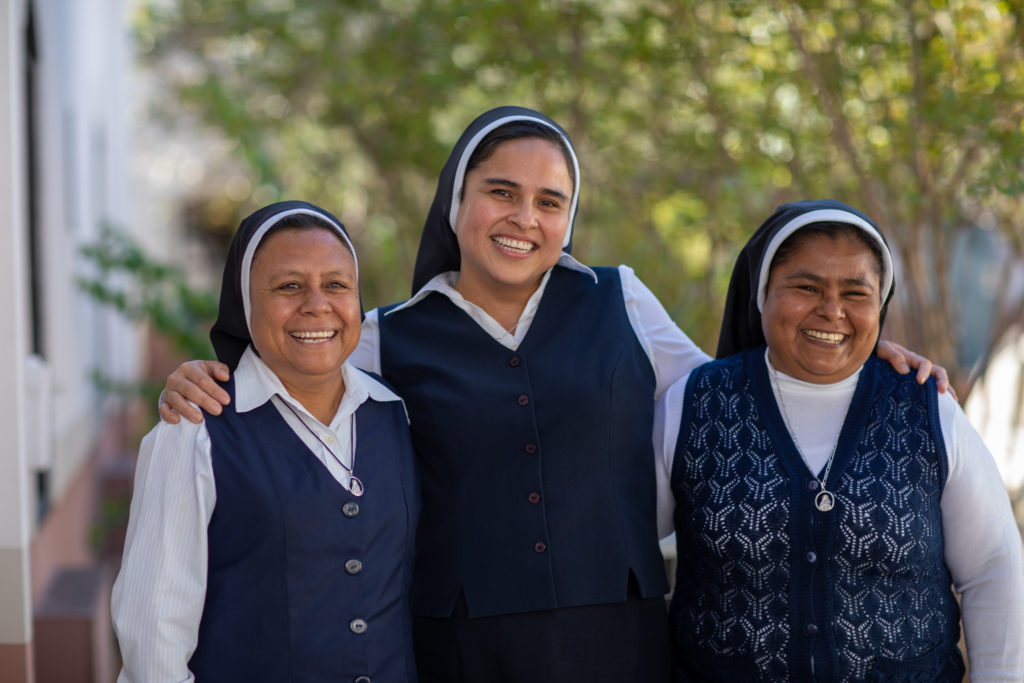 Pandemic shutdowns began just a few months after their arrival—but that didn't stop them from supporting a vulnerable community that needed them more than ever. Using technology to stay connected and keep faith strong, they reach out to families with essential support for their well-being during the stressful time.
With the help of grants attained through Sisters on the Frontlines, an initiative that gives Catholic sisters $1,000 each to help those hit hard during the pandemic, each sister was able to help a family experiencing great tragedy.
Reaching out to a widow
Five years ago, Guadalupe and her husband left Mexico to come to America in search of a better life for their children. Life wasn't easy, but they got by.
Everything changed when her husband died from COVID-19.
Now a young widow, Guadalupe struggles to pay for rent, clothes, food and medicine for her three children. She is often sick because she suffers from asthma, a condition made worse in the severe Wisconsin cold. Still she works, twice as hard for her children, on her feet all day starting at 5 a.m.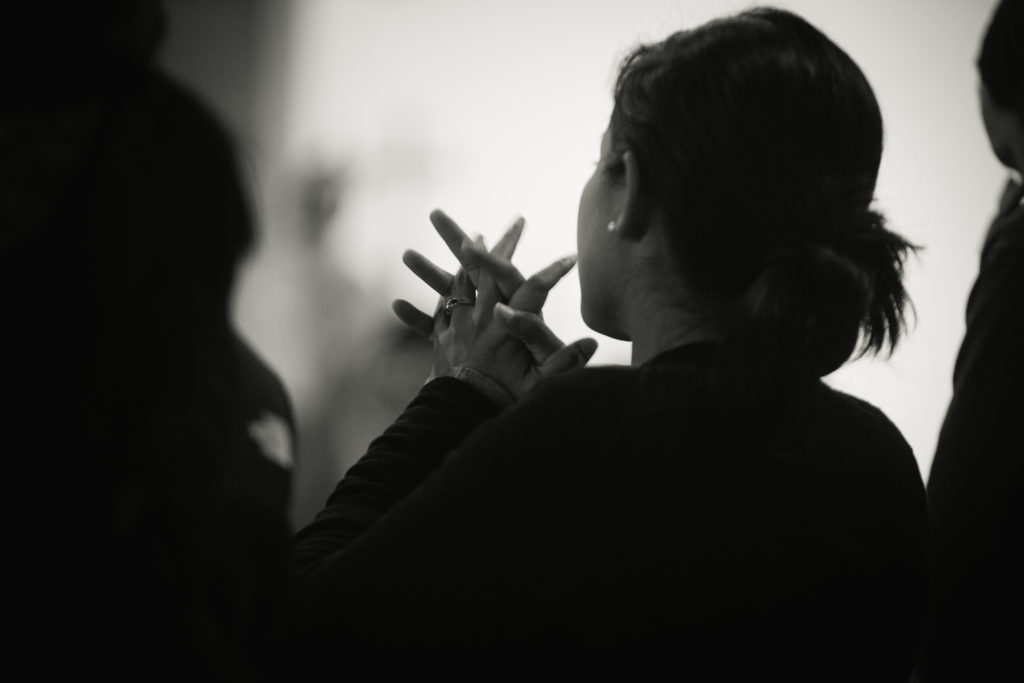 Sister Gabriela Martinez Tinajero knew of her immense struggles, and gave her the donation from Sisters on the Frontlines:
Guadalupe was very grateful. She couldn't believe that someone would want to help in such way. She began to cry, and said,
It's like a miracle. Now I have money to feed my children."
Helping a resilient mother in the wake of family illnesses
Sister Gaby Luna Díaz says that God has manifested Himself in a thousand ways since she began her pastoral ministry in Wisconsin. She says she and her sisters have to adapt to the critical situation:
We've learned to reinvent the way we do our ministry and come up with new ways to be present with the people we serve."
In her work she came to know Magnolia and her family, who moved to the U.S. in the hope of offering their children better living conditions.
They have faced many challenges since arriving, including the harsh weather and learning a new language, but none so difficult as her husband falling seriously ill. "Magnolia has to work to support her family, care for her husband, and pay for medical treatment." Sister Díaz said.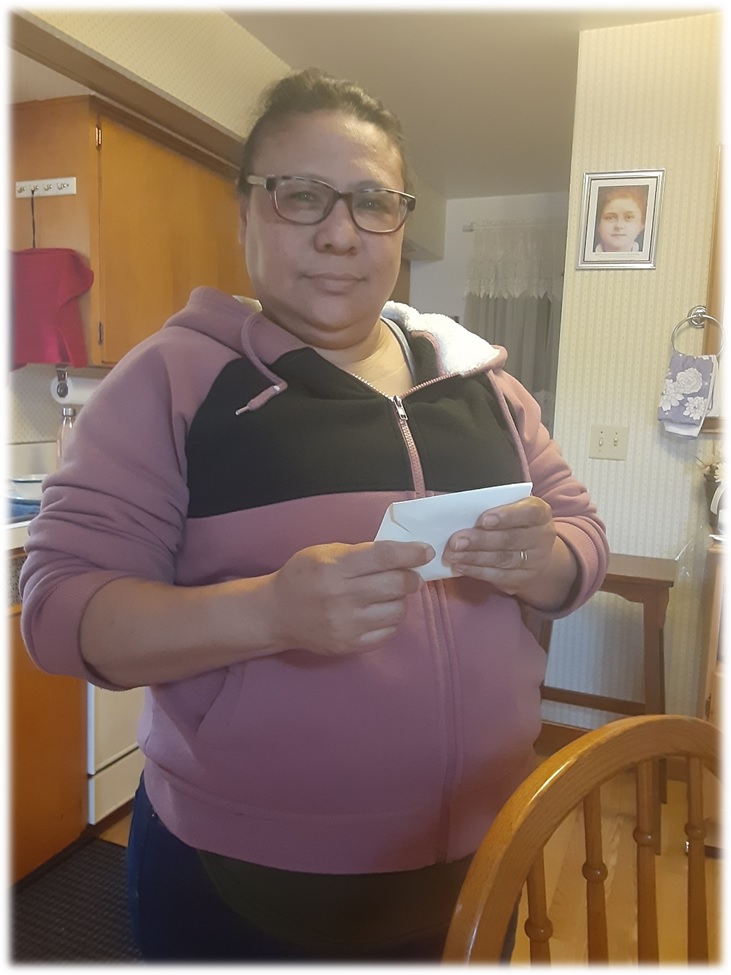 She lost her job in the pandemic, but that didn't stop her. She found work on a farm; a physically demanding job, but one for which she is grateful.
Through all this hardship, another devastating blow hit Magnolia and her family. Her 10-year-old son was recently diagnosed with liver disease.
Amid this devastating news, Sister Díaz gave her grant from Sisters on the Frontlines to help with medical treatment for Magnolia's son.
She gave thanks to God and to those who made the grant posible at a time when it was needed the most:
I feel very grateful with God, who is always by my side. Despite the difficult situations, He has never abandoned me, and today He's showing that to me through this unexpected help, thanks to the generosity of people and institutions, through which I feel the love of God."
"Thank you to Catholic Extension and the organizations who have made it possible for my son to start his treatment today," she continued. "May God bless you."
Caring for a woman after tragic loss
Diana was struggling to continue working after she injured her arm at her job. She did not seek treatment due to a lack of health insurance. and remains in constant pain, made worse by the Wisconsin cold. She endures a cycle of on-and-off employment, losing her job when her arm pain prevents her from doing her work.
In the midst of these trials, she tragically lost her baby and became depressed. Sister Juana Celaya Ruíz reached out, accompanying Diana through this devastating time, offering ministerial care, solace and financial assistance through the Sisters on the Frontlines.
Sister Ruíz recounted her reaction:
With joy and tears of gratitude, she said, 'Thank you so much. Now I know someone cares about me.'"
These gifts offer more than the ability to pay for rent, food or medical expenses. Each of these hardworking, strong women, who have lived through immense devastation in a harsh environment, were warmed by the love and care of strangers. We pray for the health and well-being of these families living in the shadows during this difficult time.
As the pandemic continues, so does the Sisters on the Frontlines initiative. Contributions to this program bring relief, joy and renewed faith to those among us who are so adversely affected.
Find out more about this program on the Sisters on the Frontlines webpage.
Give today to help Catholic sisters provide emergency assistance to families in need.
Donate Today
Support a Sister on the Frontlines