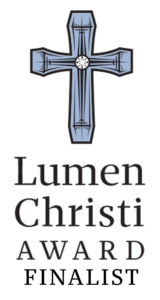 The inner turmoil caused by traumatic experiences in one's childhood can significantly alter an individual from experiencing life in all its fullness. In fact, research shows that it can completely change a child's trajectory, affecting not only their emotional development, but also their physical well-being. Without treatment, childhood exposure to traumatic events can affect the brain and nervous system, increasing risk of disease or unhealthy behaviors such as eating disorders and substance use.
Survivors may also be more likely to have increased involvement with the justice or welfare systems. For nearly 20 years, a mental health professional and a priest have helped traumatized victims of childhood abuse to walk the journey toward recovery. What began as a simple idea in one Kalamazoo, Michigan, parish has grown into a program—supported by Catholic Extension—that is transforming the lives of thousands of people around the world.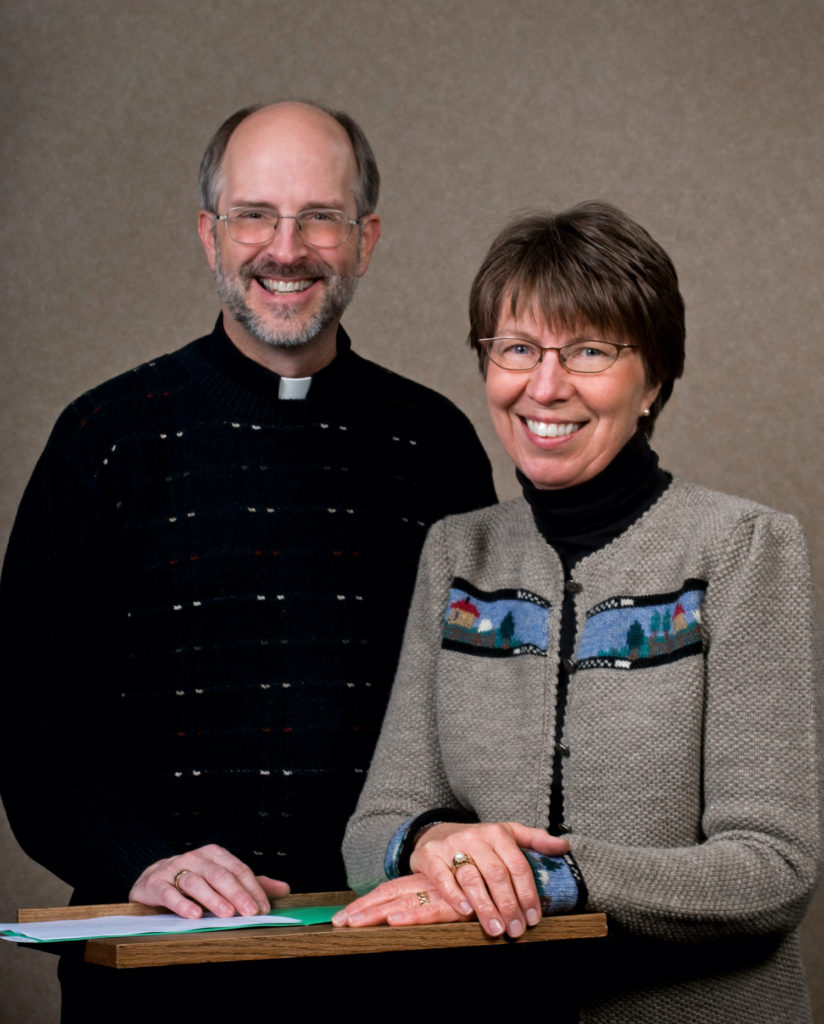 More than just a support group
In 2002, the sickening news of clergy sexual abuse triggered a need for discussion and help among parishioners at St. Thomas More parish in the Diocese of Kalamazoo—many of whom were not abused by clergy, but were traumatized in other ways as children. The pastor, Father Ken Schmidt, who was just completing a master's degree in counseling psychology, brought the issue to Sharon Froom, a licensed mental health professional and parish staff member.
We really get to see incredible impact and change of life in a very short amount of time."

Father Ken Schmidt
Froom ascertained that to combat the problem and truly help these wounded people, they needed to provide much more than a simple support group. What they created became the Trauma Recovery Program, which quickly expanded beyond their parish and into faith communities across the diocese, free for anyone who had suffered childhood abuse or neglect. Catholic Extension support has enabled the program to be offered in Spanish as well.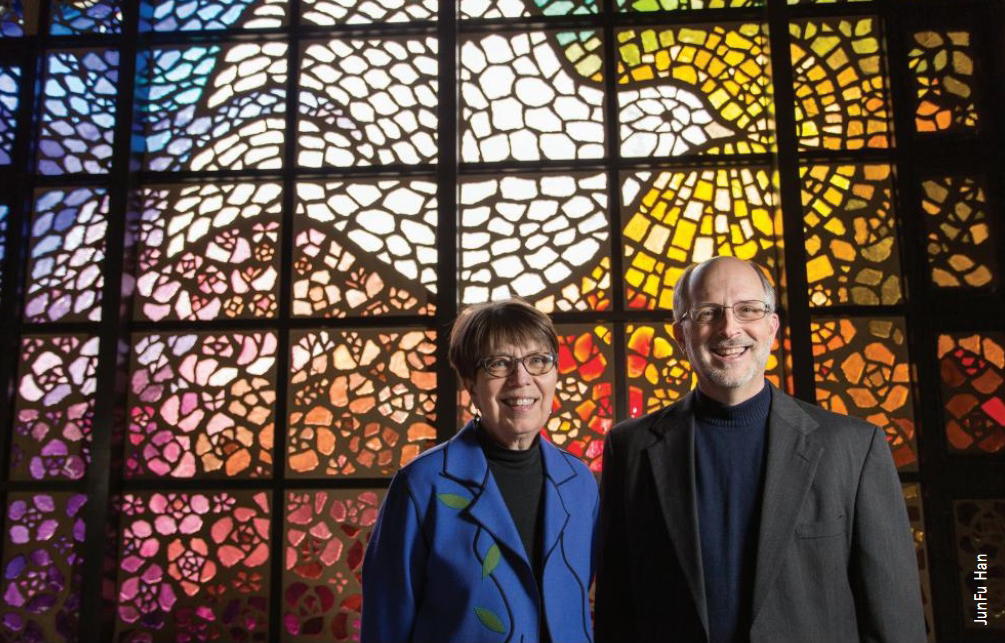 The program is inspired by the model developed by the psychiatrist Dr. Colin Ross, which is based on an understanding of what's really going on inside the mind, heart and the body of a trauma survivor. The Trauma Recovery Program provides effective treatment tools and equips survivors with strategies to face ongoing challenges. Certified facilitators teach the program in small groups in community-based settings. Attendees learn to recognize and understand their responses to childhood abuse and neglect while gaining new skills to live healthier lives.
They also learn to recognize their triggers, manage strong feelings by calming the body's stress response, overcome challenges to make more desirable choices, and accept grief and understand the power of forgiveness.
"It's a new way of looking and feeling and thinking and behaving in the world that they haven't seen before," Fr. Schmidt said.
More than 600 people in the Diocese of Kalamazoo have completed the program. Published academic research has demonstrated that the participants show significant improvement after the sessions, which they maintain or improve further over the next few years. "We really get to see incredible impact and change of life in a very short amount of time," Fr. Schmidt said.
A world of change
Through the Trauma Recovery Associates, a nonprofit agency they created that is now led by Father Schmidt, the program is delivered by licensed social workers, marriage and family therapists, addiction counselors and nurses, and has hosted over 175 presentations and workshops. More than 500 mental health professionals in the Diocese of Kalamazoo and more than 6,000 professionals worldwide have been trained. The program now has a presence in 23 U.S. states and seven countries. It is also the national program of the Catholic Church in Ireland.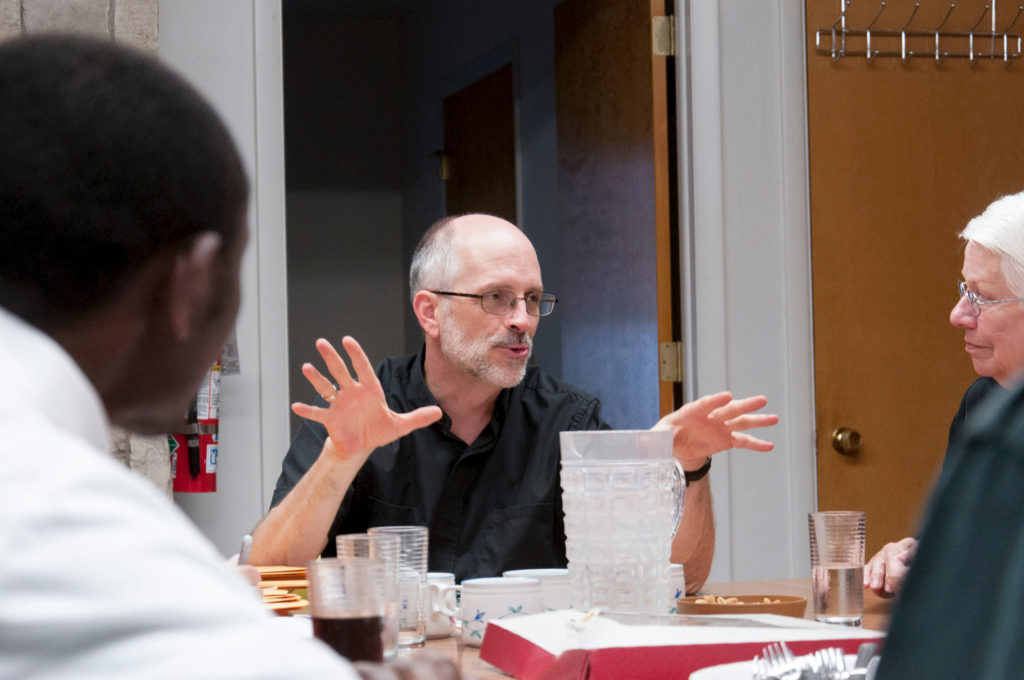 The program serves populations who typically have a root in childhood trauma as well, such as the incarcerated, those living at domestic abuse shelters, refugee families, and victims of sex trafficking.
Her whole demeanor was just lighter and it was noticeable to people whom she worked with."

Sharon Froom
With the Diocese of Kalamazoo, the agency offers trauma healing programs for the community at large and at sites including the county jail, a local domestic abuse shelter and a home for women transitioning from incarceration. "It doesn't just go away because we grow up or because our bodies get older. It doesn't disappear. So many people are suffering the effects and they don't even know that it's related to their trauma," Fr. Schmidt said.
One woman who entered the program was extremely emotionally sensitive. Shortly after attending the group sessions, she underwent a wonderfully positive transformation. "Her whole demeanor was just lighter and it was noticeable to people whom she worked with," said Froom. "They were commenting about it, independent of knowing that she'd gone through the trauma program."
In the pandemic, Father Schmidt and Froom teamed up again to provide another program that is specifically for people experiencing the adverse aspects of the pandemic: those feeling out of control or vulnerable because of their health and safety. They posted the program to their website, available for free in English and Spanish.
Because of Father Schmidt and Froom, a small program designed to respond to a need in their parish became a mission that serves people around the world, making individuals, families and communities stronger. Participants develop greater self-confidence, are more willing to let God into their lives and have a desire to become better spouses and parents, and to reconnect with their communities.
Donate Today
Struggling faith communities need your help.