Long before the pandemic spurred an uptick in online activities, leaders of a Texas-based organization saw an opportunity to serve the Church by using digital technology to not only open new paths toward proclaiming the Gospel, but to support seminarian education in Extension Dioceses while doing it.
eCatholic is a leading-edge software platform built "by Catholics" to specifically serve the technological needs of the Catholic Church. Founded in 2005, the company began by making it easy for parishes, dioceses, schools, and ministries to create beautiful websites, before expanding to include the development of applications that support accepting online donations and payments, and live-streaming of Mass and other events.
Founder and CEO Josh Simmons explained,
Our mission is simple: to help the Church fulfill her mission of evangelization by providing amazing software and phenomenal service. Our goal is to help the Church more effectively communicate, evangelize and engage people through beautiful, simple tools that foster relational ministry."
A "Peter" Moment
For Simmons, the road to creating what is now the largest provider of websites to the Church came by way of what he describes as a "Peter" moment. He was working in many roles for his parish—supporting youth and music ministry, along with faith formation. To help support his growing family, he ran a burgeoning website business on the side. The 70-hour work weeks were taking a toll.
He said, "I had an idea. What if I could continue to serve the Church without working for the Church? What if I could take my love for web design and use it to help solve a dire need in the Church? And what if I could make enough money doing it to support my family?"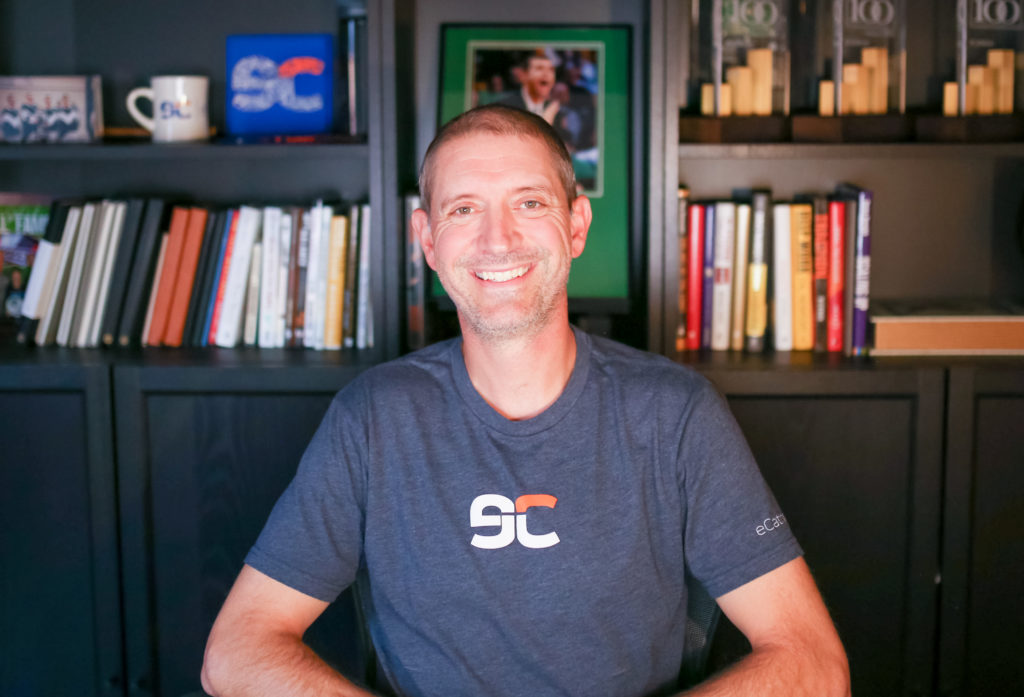 But fear of failing gnawed at him. "What if I quit a secure job that I loved to chase a big idea, only to sink in the waters of the unknown?" Like St. Peter, Simmons heard God's call and assurance to "be not afraid." He took that leap of faith and eCatholic was born.
e-Vangelizing
In 2013, Joe Garcia was having a similar Peter moment. He was a one-man team, leading information technology (IT) endeavors in the Extension Diocese of Amarillo. In fact, his diocese was one of the very first eCatholic clients. "I saw first-hand the benefits of the platform, especially in a diocese where resources were scarce," said Garcia. "I could get the parishes on a good platform and be confident that if they needed support, eCatholic was there for them."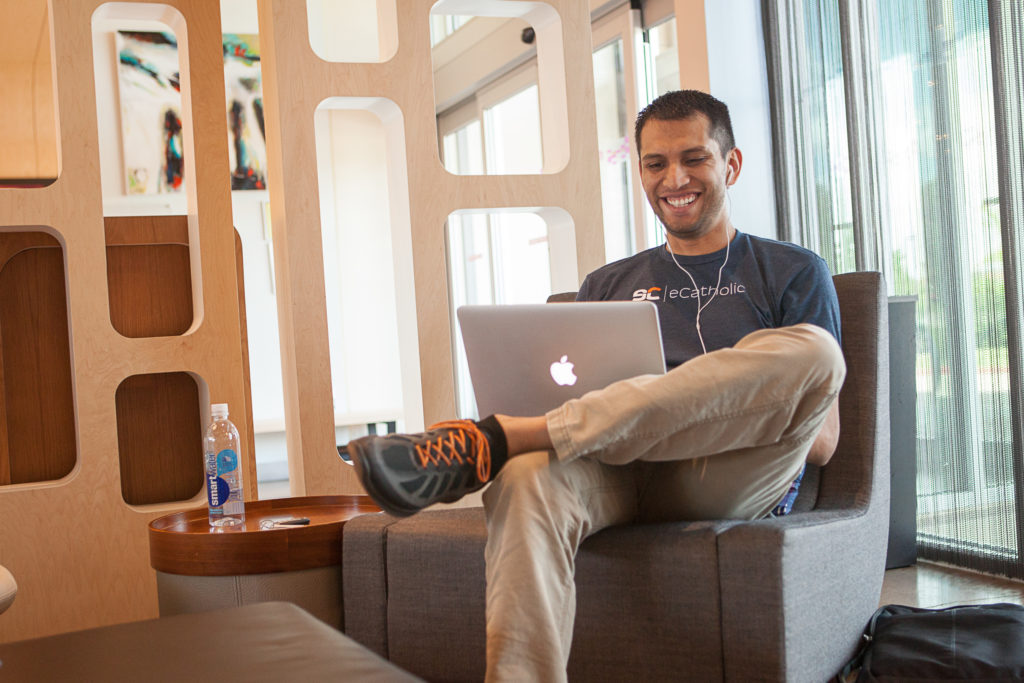 Given his prominent work in the diocese at a young age, Garcia was among those from 20 dioceses whom Catholic Extension gathered in 2010 for a Young Adult Leadership Summit.
But after seven years in diocesan IT, Garcia was looking to a take break. Friends were encouraging him to meet Simmons, yet he was resisting the idea.
"I was engaged to my now-wife at the time," he said. "I felt like God was calling to me to meet Josh, so I told her, 'I'm just going to go and then I'll come back and do my own thing.'"
Both technology experts steeped in their Catholic faith, Garcia and Simmons clicked, and Garcia came on board to lead sales and marketing for eCatholic.
By 2015, new products—including tools that support easy online giving—were added to the eCatholic portfolio of services. Garcia's experience in an Extension Diocese allows him to hone in on the needs and struggles of parishes, schools and dioceses and work with the eCatholic team to fill the technological gaps.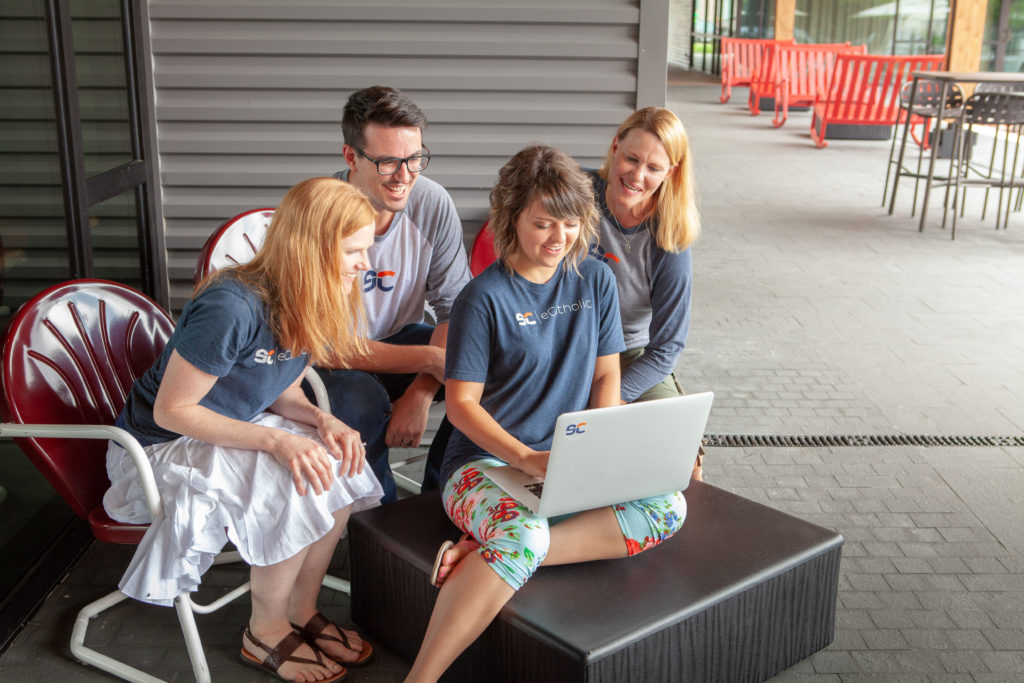 Today the company employs more than 30 people, including "Happiness Engineers" who strive to deliver outstanding customer service. Over 6,500 Catholic dioceses, parishes, schools and ministries in the U.S. and 19 other countries work with eCatholic.
Supporting Catholic Extension
From its beginnings, eCatholic sought to make a transformational impact on the Church by tithing 10 percent of its revenues. To fulfill this extraordinary commitment, the company has partnered with Catholic Extension since 2016 to support priests and seminarians.
Simmons said,
In our search for a Catholic philanthropy, we wanted to partner with an organization that shared our heart for transformative ministry through innovative excellence. Catholic Extension was a natural fit."
Each year, Catholic Extension supports hundreds of priests and seminarians serving or preparing to serve in the poorest regions of the country.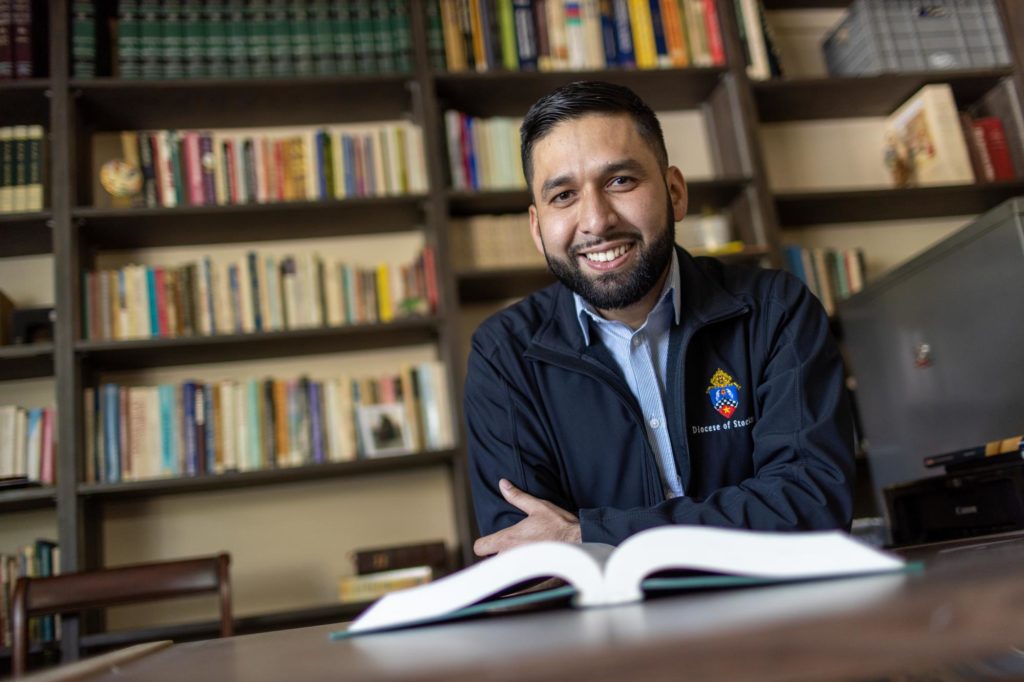 "We are inspired daily by the priests that we work with from around the world as we witness their constant love, sacrifices, and struggles in leading their flocks. One of the ways that we can give back to our priests is by paying it forward through seminarian education," according to Simmons.
With the pandemic, the company's offerings played a significant role in helping the Church stay connected. But, as Garcia is quick to point out, "Pandemic or not, technology is instrumental in helping the Church get her mission out there—get her voice heard. People are searching for God and a digital presence is an opportunity for the Church to get her foot in the door. And once they enter, our faith communities can take it from there."
Simmons added, "We believe that technology will continue to play a critical role in helping the Church to grow and flourish into the future. By utilizing simple, streamlined technology, the Church can communicate and engage more effectively, which opens doors for evangelization and ultimately the salvation of souls!"
Donate Today
Struggling faith communities need your help.