Sometimes a mother comes here with her baby and she is on her last diaper," said Sister Princess Mary Dawson. "It is such a blessing to give her diapers."
Others need toilet paper, toothpaste, soap, deodorant or a loaf of bread — all the basics that are so easily taken for granted.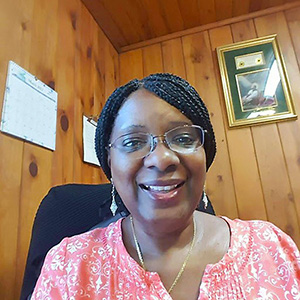 Sister Dawson manages the food and supplies pantry of Catholic Social Services (CSS) of West Alabama, based in Tuscaloosa, in the Diocese of Birmingham. Belonging to the Mission Helpers of the Sacred Heart, her order sent her there after a major tornado ripped through the area in 2011, killing 64 people, destroying homes and wreaking havoc on its fragile economy. The region has still not recovered.
Alabama is currently the sixth poorest state in the country. Several counties in West Alabama are among its poorest, with nearly a quarter of residents falling below the poverty line and some counties reaching higher, such as Perry with a 40 percent rate. This is the area that CSS serves.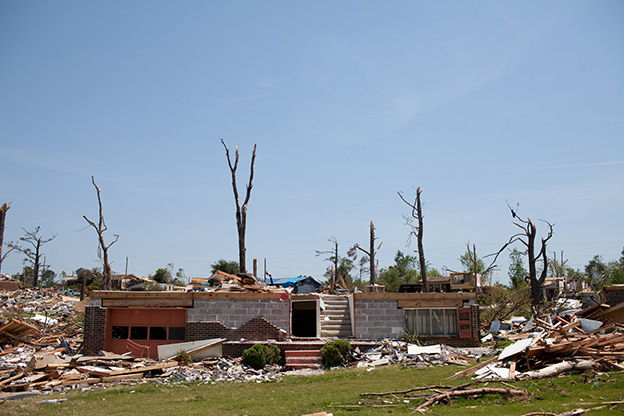 The food pantry hosts about 200 people weekly. Regular supplies from stores, such as Panera Bread, and other donations keep its shelves stocked. Additionally, CSS operates a clothing warehouse, which is set up like a store, so clients are treated with respect. Sister Dawson loves to help people walk through the aisles of beautiful clothes and shoes and help them pick out a new outfit.
The number of people needing help keeps rising. In 2016, CSS served about 7,000. That number jumped to more than 10,000 in 2017 and continues to grow.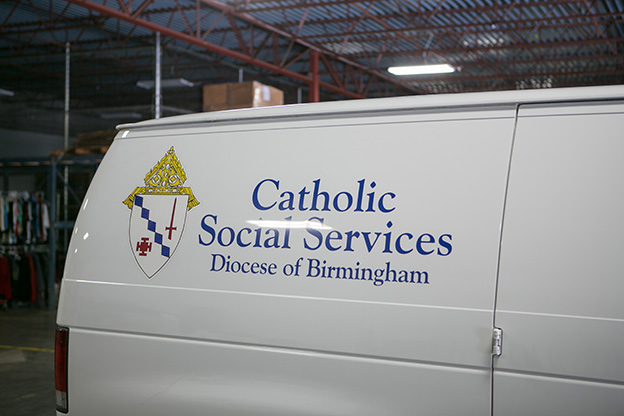 Sister Dawson is happy to greet each one of them with a smile. "We are all poor in different ways. These people are poor in money," she said. "But some people have lots of money and they are still poor."
Catholic Extension supports Sister Dawson's health insurance to help maintain her ministry of presence where it is most needed. "I am serving God where it really counts," she said. "These are the poorest of the poor. I am a vessel for God's love."
Diocesan Area: Southeast
Diocese: Birmingham
Donate Today
Struggling faith communities need your help.