In the span of two weeks in December of 2020, nine Catholic sisters, all members of the School Sisters of Notre Dame, died from Covid-19 in their Elm Grove, Wisconsin convent. Now a new fund created in their memory will honor their lives and help their fellow sisters continue their charism of unity—to draw all people into a circle of oneness and friendship based on God's desire that all be made one.
Supported by Sisters on the Frontlines donors, the COVID-19 Pandemic Relief Fund will help the sisters aid those in their community deeply impacted by the virus that claimed the lives of their sisters.
In Memoriam
Every one of the School Sisters of Notre Dame lost to COVID-related complications were significant to their religious community, but also to the thousands of lives they impacted throughout their lives.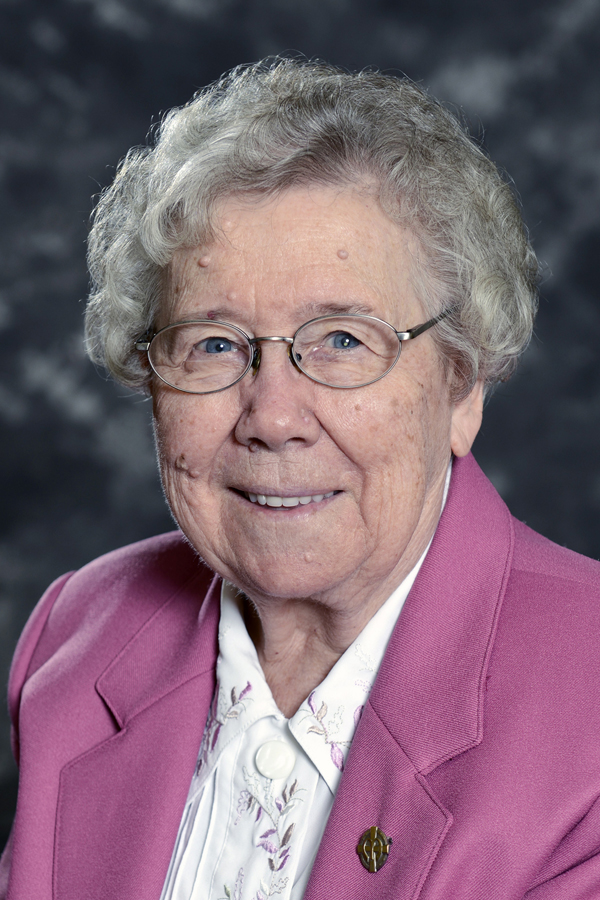 Sister Mary Elva Weisner had a special love for teaching children the sacraments. She would sing with them and bring a bright and cheery attitude.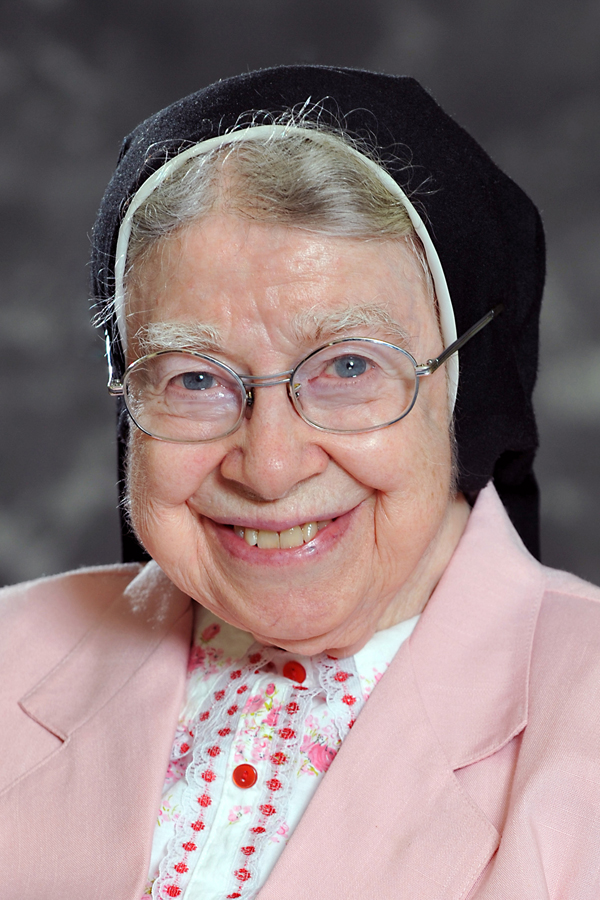 Sister Mary Alexius Portz was a musician. Portz worked into her 80s, giving music lessons.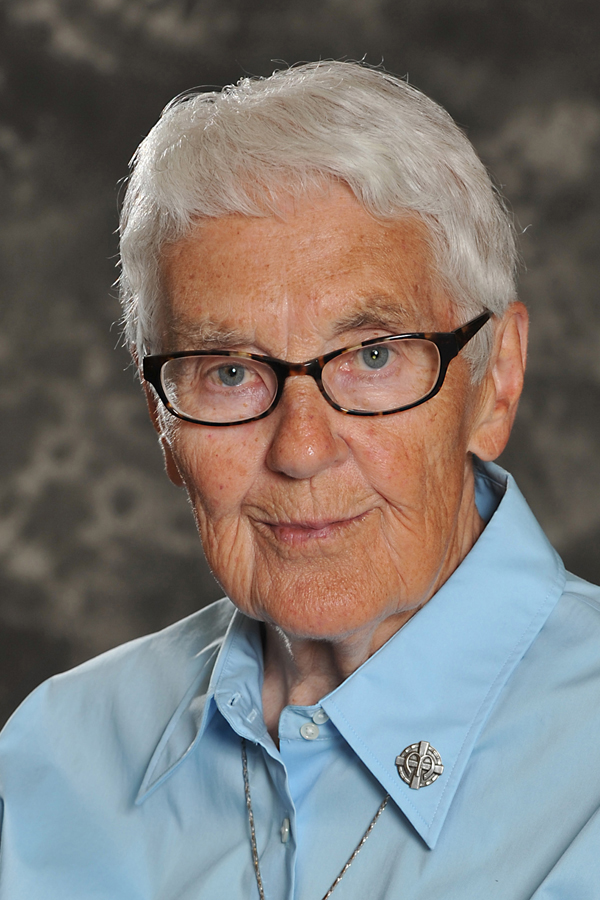 Sister Rose Feess was a staunch advocate for young women. She focused her efforts at the Notre Dame School in Milwaukee, where she worked with Hispanic girls.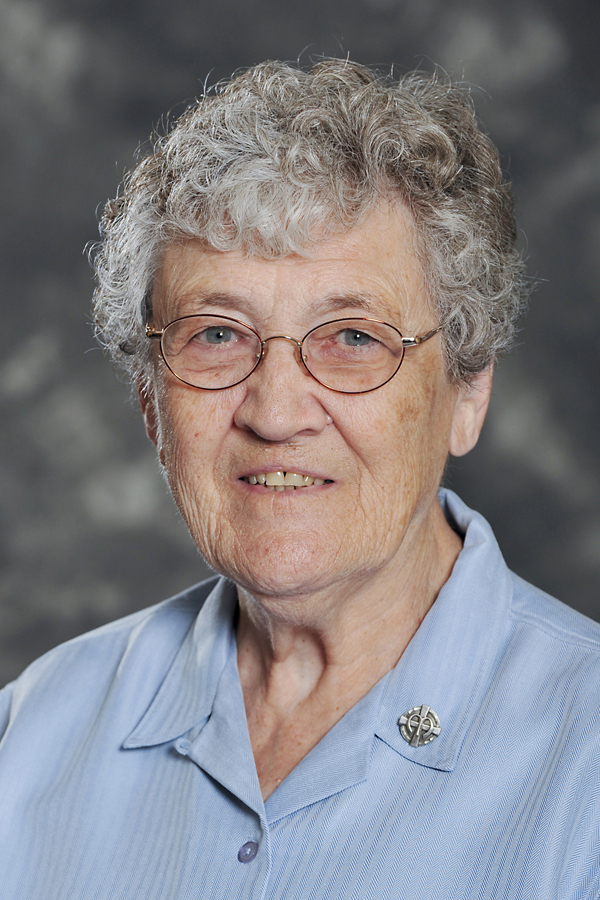 Sister Cynthia Borman was an educator and a handy-woman. She was the fixer-upper of the church. If you needed something fixed, she was the one to turn to.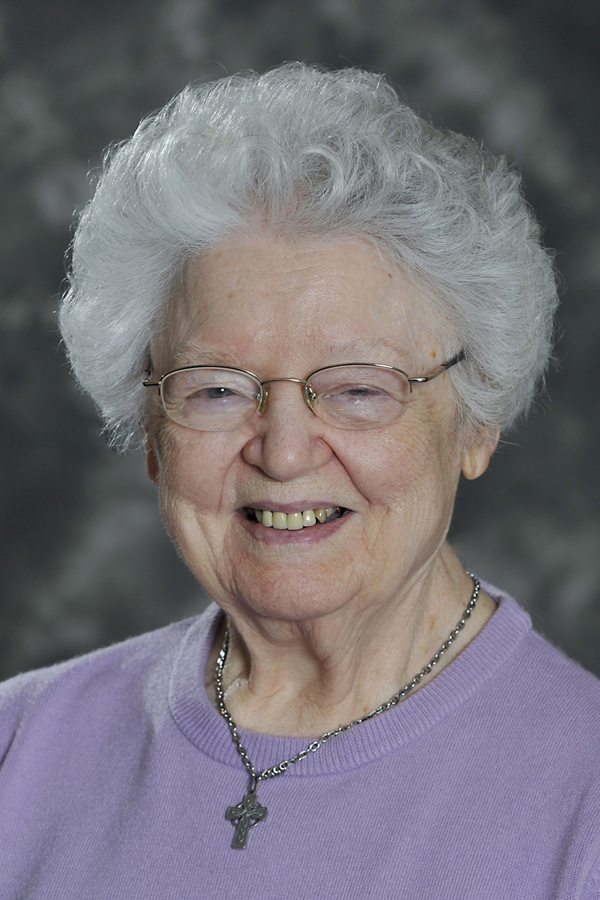 Sister Dorothy MacIntyre liked arts and crafts, which she gifted to others.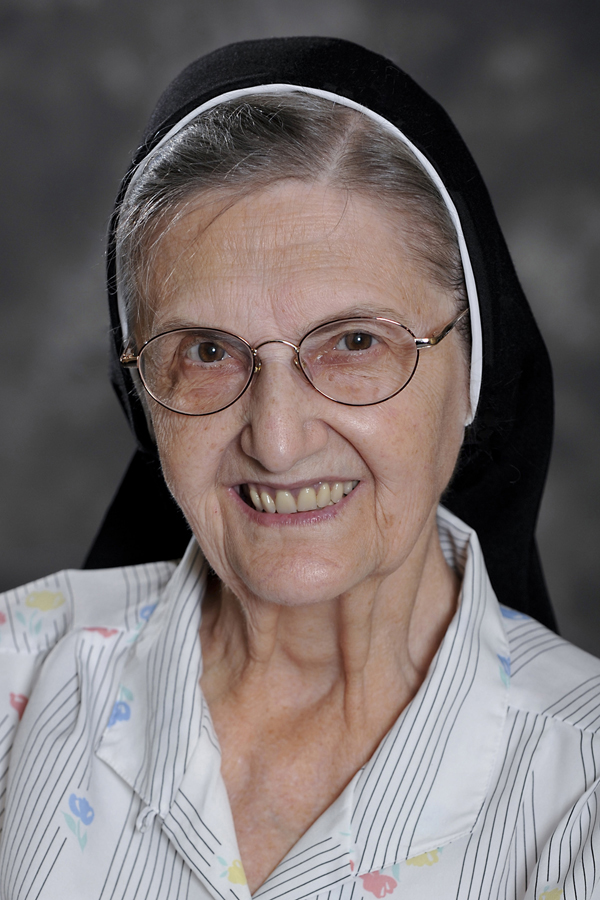 Sister Joan Emily Kaul served as a secretary for many parishes in the Milwaukee area in addition to teaching. She was known for her smile, which brought joy to many.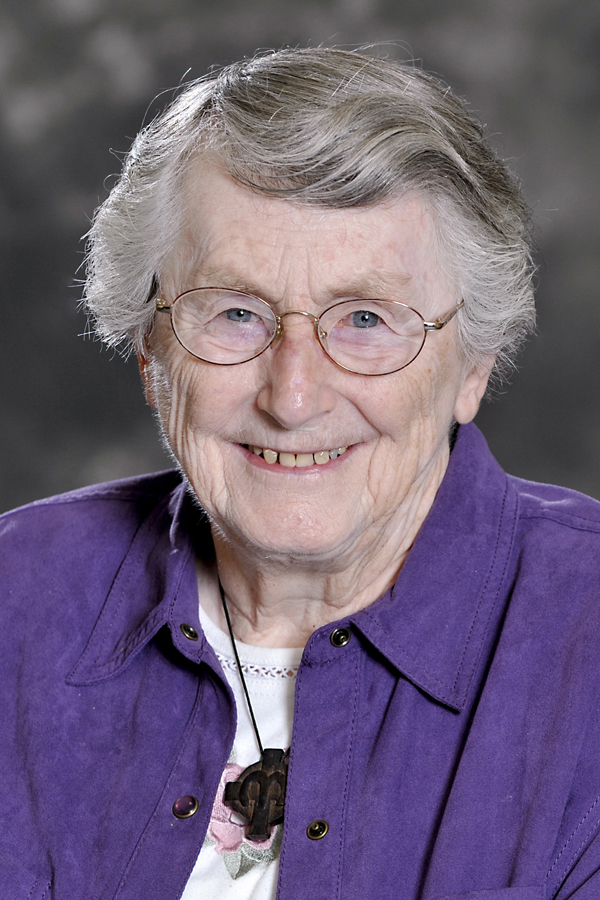 Sister Michael Marie Laux traveled the world sharing her knowledge. From Guam to Alaska, her work was well known.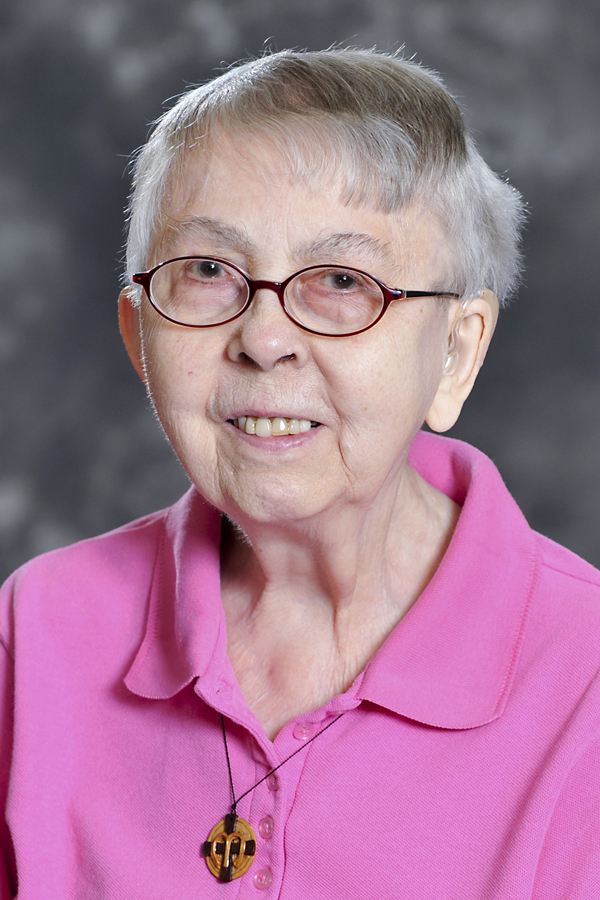 Sister Lillia Langreck was heavily involved in racial and social justice efforts during the Milwaukee marches for fair housing, integrated bussing and more.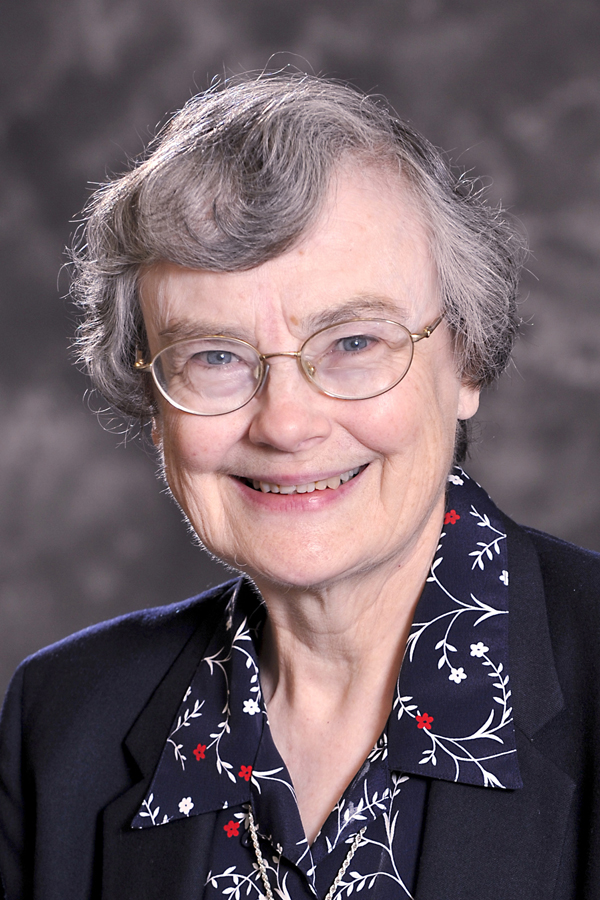 Sister Ellen Lorenz was known as an educator and administrator. She served as President of Mount Mary University for eight years followed by 25 years of working with prospective teachers.
Most of the sisters were in their 80s and 90s, but they were all very busy and active. Now the COVID-19 Pandemic Relief Fund continues to support those in the community they loved.
Sisters on the Frontlines
So far 17 sisters and six associates have submitted requests for money from the COVID-19 Pandemic Relief Fund on behalf of struggling individuals and families. 90 individuals and their families have received assistance.
Sister Mary and Sister Jean are two of the sisters who have helped distribute funding to those in need. Here they can be seen with two of their sisters providing a musical touch to greet individuals and families coming to Sacred Heart Church during a food pick-up.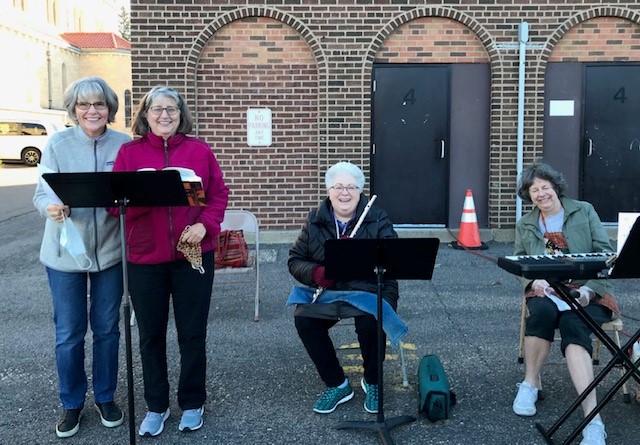 Funds will be used for a variety of needs including: repairing a car to be able to drive to work; paying rent and utilities; paying overdue property taxes; insurance; food; medications; and medical bills. Many of those making requests have lost jobs because of COVID-19 or have had work hours drastically cut. Many have also been sick with the virus.
Sister Carol Ann Prenger, SSND told us that even $10 would be help for some of these families:
"They are deeply grateful for the assistance offered and given."
Here are just a few of the people helped:
A husband and father of three has been laid off. He worked in construction. He and his wife care for her elderly father who is unable to work. The family is currently $2,400 behind on their mortgage. This grant will be used to help pay it.
A couple with two school-aged children has another baby on the way. But pregnancy complications have kept the mother home for months. The family is uninsured, and medical bills piled up on top of the lost income. The father's work has closed repeatedly due to the pandemic, and he also contracted a mild case of the virus which sent him home for two weeks without pay. The money they received from the fund will be used to help cover living expenses such as food, rent and medical bills.

A family with two of their children here in the U.S. and three in Honduras. The parents are working hard with the hope of bringing their older children to the U.S., however, they are also helping family who lost everything during the recent hurricane in Honduras. The father had COVID-19 during the summer, which he contracted in his work places. During those weeks, he lost work days and pay. He also has been laid off weeks at a time when his place of employment had COVID and had to shut down. The mother worked at a restaurant, but due to COVID-19 has not been able to work. The funds will be used to help pay house expenses and rent.
A 22-year-old women who suffers from Lupus cannot work due to her illness. The restaurant where her parents worked is closed due to COVID-19, so they too are unemployed. This grant will be used to pay rent.
A man and his wife with two teenagers were struggling after he lost his job in a restaurant that burned down. Then the husband died. His wife has had trouble finding a job because of COVID-19. The grieving family is having significant financial problems. This grant will assist with living expenses.
Continuing Community Support
As the pandemic continues, so does the Sisters on the Frontlines initiative. Contributions to this program bring relief, joy and renewed faith to those among us who are so adversely affected by COVID-19.
Find out more about this program on the Sisters on the Frontlines webpage.
Give today to help Catholic sisters provide emergency assistance to families in need.
Donate Today
Struggling faith communities need your help.