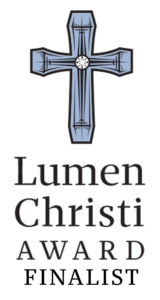 For the greater part of the 20th century, a deep racial divide existed in Alabama.
One of the most poignant moments during that struggle occurred on the evening of March 24, 1965, when 25,000 marchers who, having been bloodied and beaten as they walked from Selma to Montgomery, were given sanctuary that evening on the grounds of a large multi-ministry Catholic institution called the City of St. Jude.
From the bleakness of that moment sprung courage and determination among Alabama's African American citizens that prepared the way for future advocates for the voiceless and vulnerable like Brenda Withers Hicks.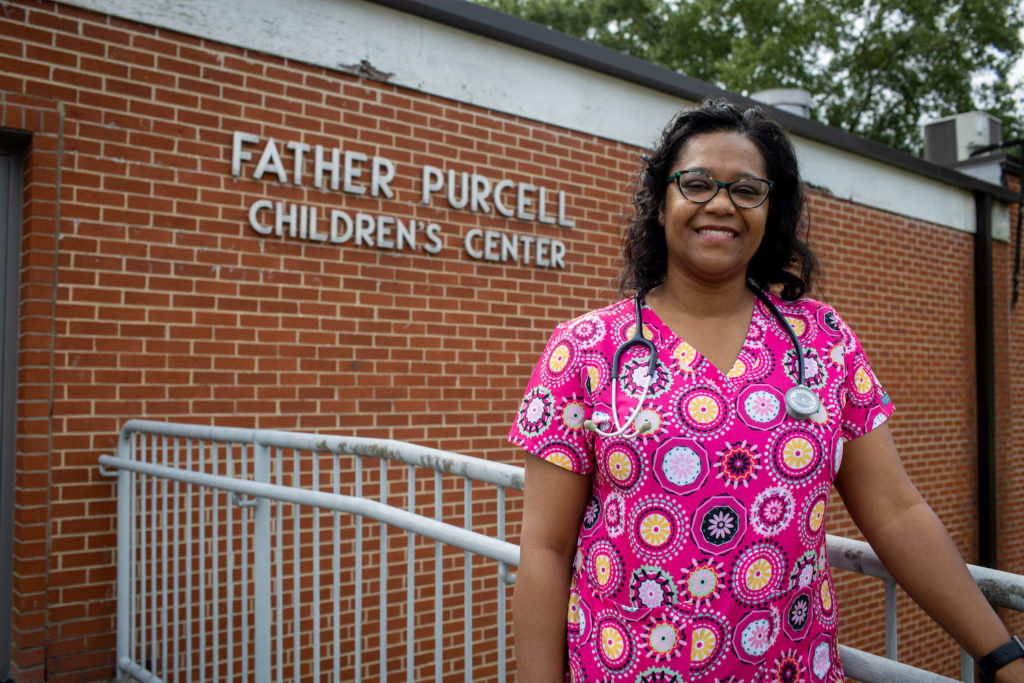 Hicks could have worked anywhere. Interviews and offers were rolling in shortly after the bright registered nurse attained her license as a nursing home administrator in 2008. Then came a call from the Father Purcell Memorial Exceptional Children's Center (FPM) in Montgomery, Alabama, located on the grounds of the historic and hallowed grounds of the City of St. Jude, where the marchers from Selma once rested.
When I saw the children, I knew God was opening a door for me."

Brenda Withers Hicks
Living a founder's vision
Hicks' recognition as a Lumen Christi finalist is entirely fitting given "hope, light and dignity" for the marginalized in Central Alabama was the vision of the Center's namesake founder, Father Harold Purcell. FPM was the final piece of Father Purcell's dream known as The City of Saint Jude, the first Catholic ministry in Alabama dedicated to the needs of African Americans.
Although Father Purcell died in 1952, tens of thousands of Blacks, poor whites and other disenfranchised citizens of Alabama's capital continued to be served through the City of St. Jude, which today includes a church, social service center, supportive housing and FPM.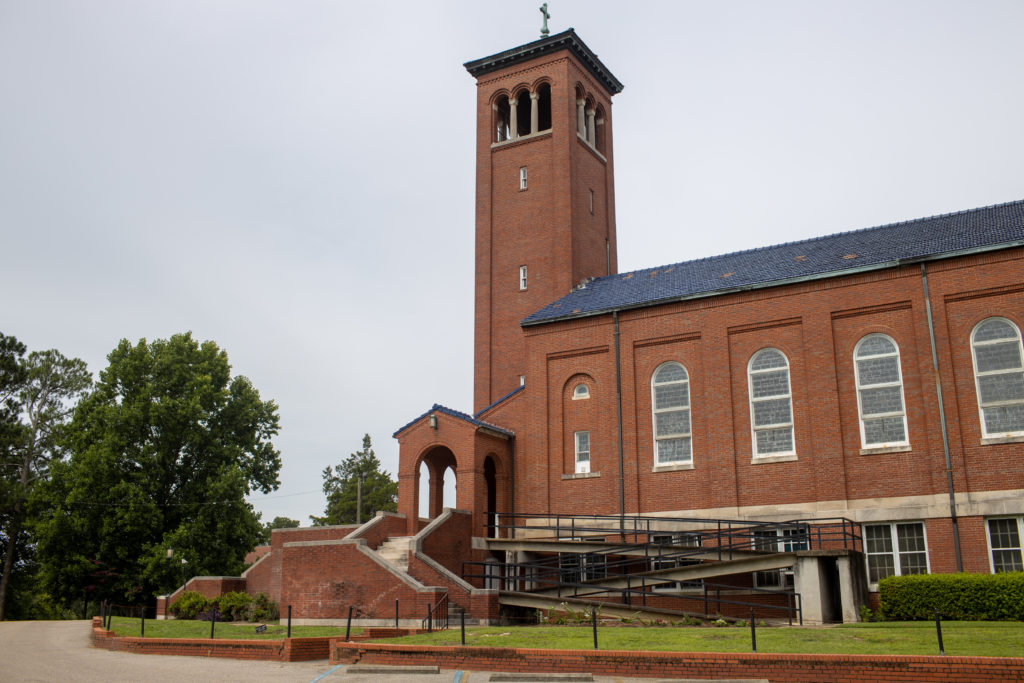 FPM serves individuals, mostly children, with severe physical and developmental disabilities as a result of birth defects, traumatic injuries or abuse. They are 58 of the most vulnerable among us—mostly non-communicative, all wheelchair bound, unable to feed them-selves, use the bathroom and in some cases breathe without the assistance of a trach tube. Many have been abandoned by family who could not or would not care for them. Brenda has served as administrator at the Center since 2008. She and her team of 83 professionals provide round-the-clock custodial care, medical treatments and rehabilitative services for the residents of the center—people of every race, creed and corner of the U.S.
A tireless servant
Hicks grew up in a small town in Alabama, the youngest of 12 in a loving family supportive of her expressive and creative ways. When the opportunity at FPM arose, not even a three-hour commute to and from the Center could deter her. Nor did the 12-hour-day, six-days-a-week schedule demands or substantial clinical needs of those in her care.
Hicks and her staff are committed to ensuring each individual at the Center is not just well cared for, but experiences the fullness of life and reaches their God-given potential.
The residents here really are exceptional. They just want you to love and care for them. They smile, and any cares melt away."

Brenda Withers Hicks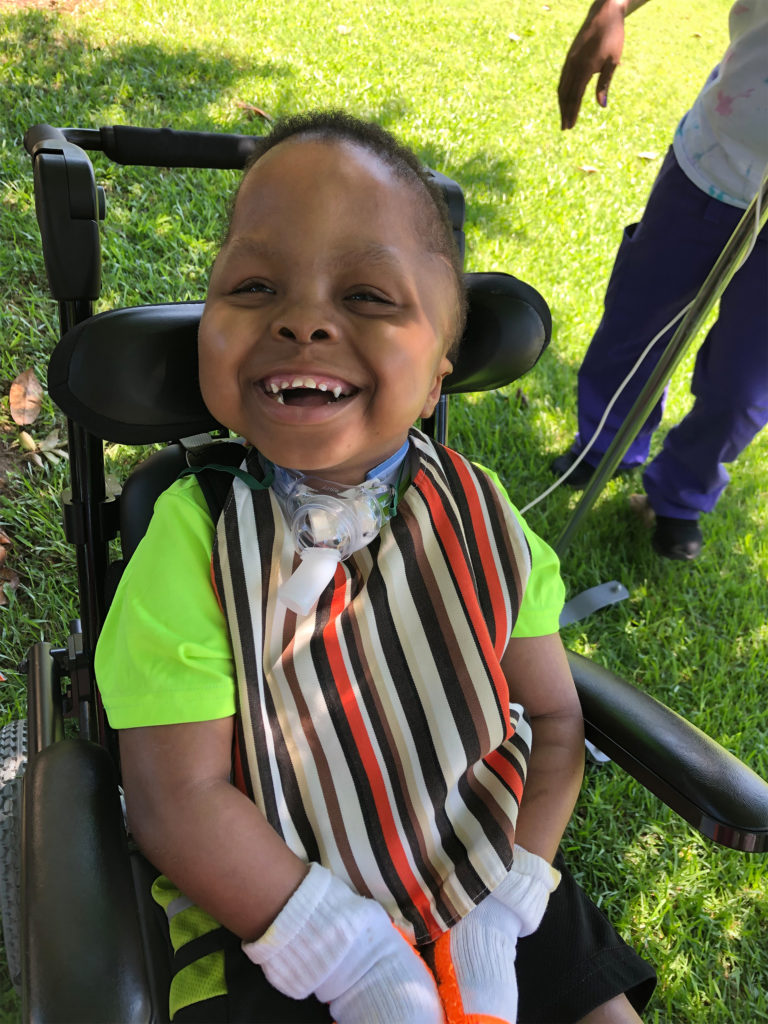 On any given day, Hicks and her team are engaging the residents in their therapies, activities and outings, which include Mass on Sundays at the church on campus. She explained, "It's long hours, but so rewarding. They know me, and I have a relationship with each one them."
Because families are rarely present, that relationship extends to birthdays and holidays. Though Hicks and the staff earn modest salaries, they ensure the children have "all the little extras." Hicks said, "We see the faces of our own in their faces. We love doing what we do."
Hicks also goes above and beyond, spearheading an annual fundraiser for FPM to offset clinical expenses not covered by Alabama Medicaid. Physical, occupational and speech therapies for residents in long-term facilities are among those services not reimbursed. The event, a golf outing, brings in about $100,000 each year.
Hicks explained how access to the therapies can make all the difference. "One of our little girls here had suffered a stroke as a result of being abused and was unable to move her arms and legs. We worked with her, and she grew more and more determined. She learned how to walk, she says a few words, and now she is running the place. We pushed her to learn, and she pushed us to do our best and we have a success story now."
Bursting at the seams
Early in Hicks' career at FPM, children would "age out" when they turned 18 and, under the law, require a transfer from the Center to an adult facility. When Hicks learned children who previously lived at FPM were dying at the facilities to which they had been transferred, she successfully lobbied the state for approval to care the residents of FPM regardless of their age.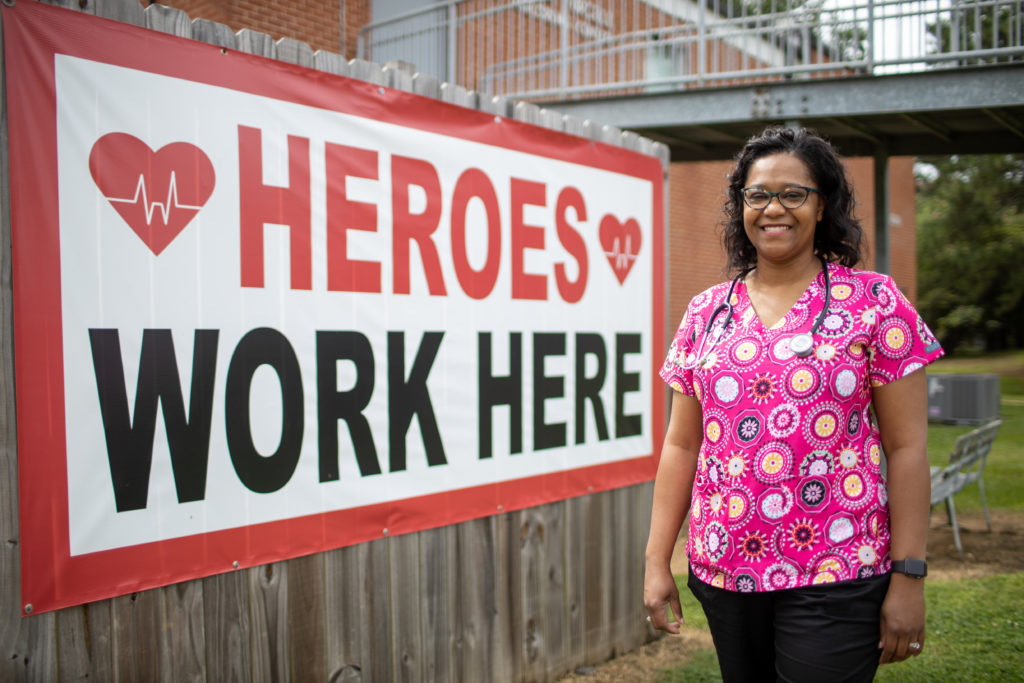 As a result of Hicks' leadership, FPM enjoys an outstanding reputation and is at capacity. Like FPM's founder, Hicks too has a vision to expand FPM so that more children can benefit from the care delivered there.
"God loves them more than anything," she said. "And I think they see and feel that here."
Donate Today
Struggling faith communities need your help.