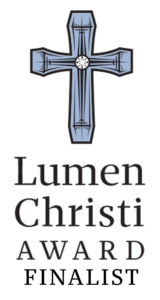 In 1975, when the war with the United States had ended, the local Vietnamese who had fought along-side the Americans against the communist forces were rounded up and taken into custody. Among them was a Catholic young man who, imprisoned for seven years, wondered if his life had essentially ended before it ever really began.
Little did he know, there was an American dream waiting to be fulfilled.
A humanitarian resettlement initiative was endorsed by President Ronald Reagan, who said in 1981, "We shall also, with other countries, continue to share in the responsibility of welcoming and resettling those who flee oppression."
The young man, released from prison after seven years, was among the refugees coming to America. He brought his wife and children with him. Once settled, they welcomed another daughter, the only one to be born in the U.S. She grew up trying to figure out what it meant to be a Vietnamese American Catholic. Eventually, she realized she could embrace all of these identities, and was eager to show other young people in her community how they too could embrace their Catholic faith and their Vietnamese heritage within the context of their experience as children in America.
Because of Vina's intimate understanding of the challenges in her community, her love for the Lord, and her commitment to the youth, her parish ministry to young people is thriving."

Bishop Jaime Soto of Sacramento
The young woman is Vina Nguyen, today a rising, dynamic leader in the Sacramento chapter of the national Vietnamese Eucharistic Youth Movement. She is overseeing the growing numbers and vibrancy of a young crowd: more than 500 students, ranging in age from 7 to 17. Leading by example, she is sharing her Catholic values and Vietnamese-American pride with hundreds of other young people in Sacramento—where Catholic Extension supports youth ministry—through her kindness, enthusiasm and love for God.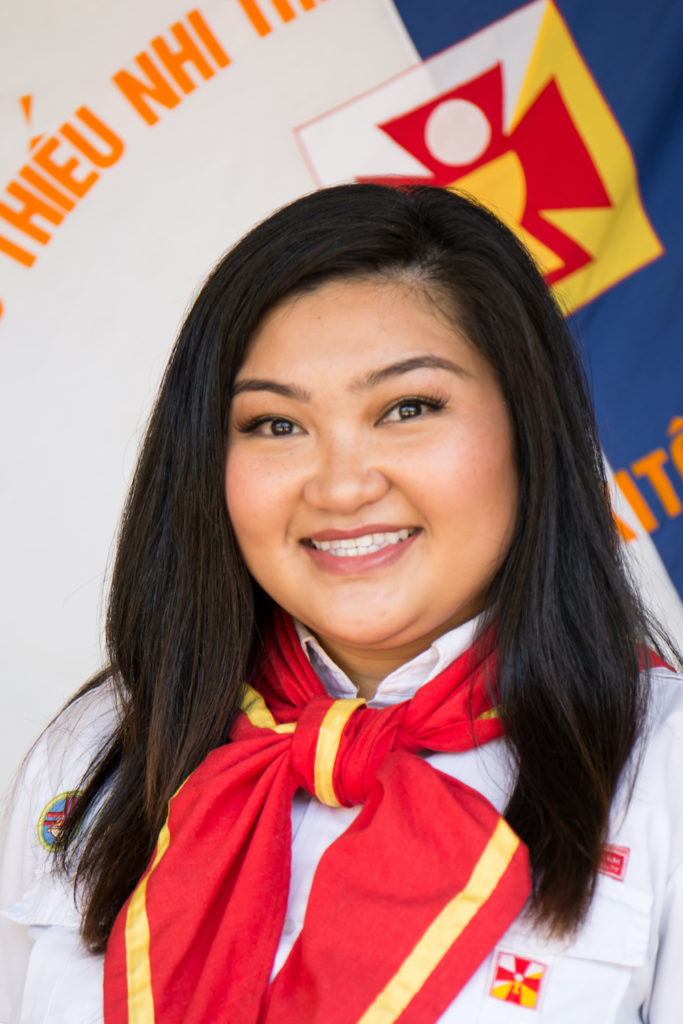 Inspiring faith and preserving culture
Nguyen serves as the vice president of "Kitô Vua," or Christ the King, a chapter of the Vietnamese Eucharistic Youth Movement (VEYM), in the Diocese of Sacramento. The organization was born in Vietnam and expanded to the U.S. in 1975. Catholic Extension has been extensively involved in providing funding for similar youth ministry programs in the diocese.
Nguyen was part of VEYM as a young girl. After leaving for a brief period, she was encouraged by her friends to return, and found her passion for the Lord rekindled as she trained to become a youth leader.
Actions speak volumes. We hope to improve the people that we reach and the lives that we touch."

Vina Nguyen
VEYM educates and trains youth to become great people and excellent Christians, to guide all youth in spreading the good news of the Gospel and to actively be involved in working for the good of society through charitable services and helping others.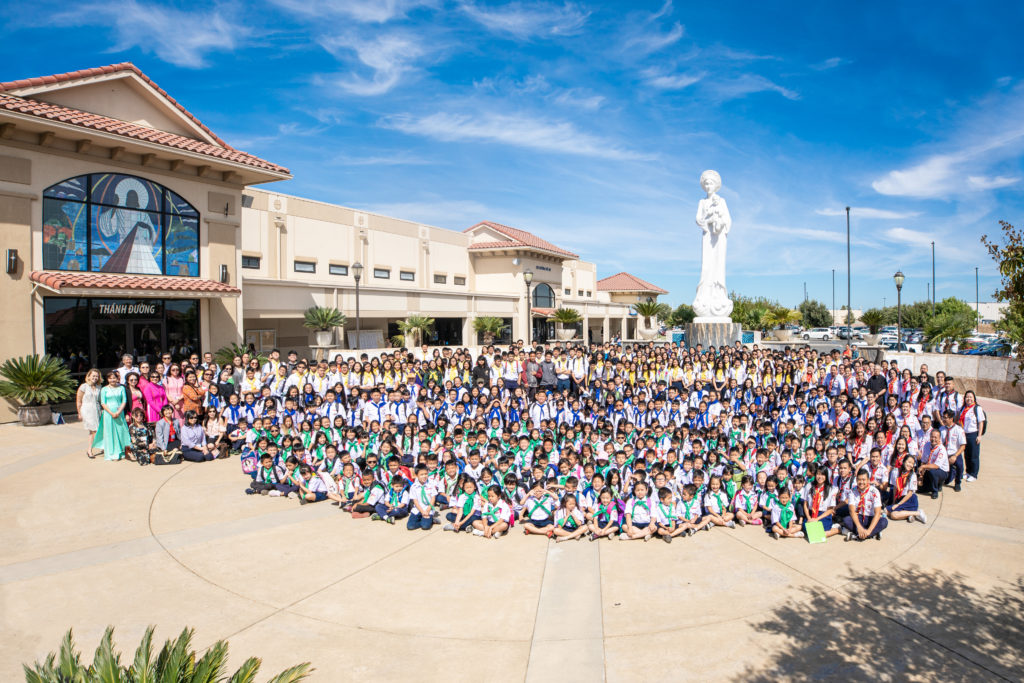 Vina is now the vice president for the Vietnamese Eucharistic Youth Movement and is leveraging her own personal faith experience and her ministry's success to give back to the organization that helped strengthen her faith.
"We like to see ourselves as representatives," Nguyen said. "It's one thing to be Christian and Catholic, and another to be the face of God. Actions speak volumes. We hope to improve the people that we reach and the lives that we touch."
On top of her full-time job, Nguyen dedicates her time, skills, and love for Jesus to the youth movement. She helps to organize the group, support and train their leaders, and works to stay in touch with young adults after they have moved out of the area. She serves as a bridge between the generational and cultural gaps unique in her community and is passionate about protecting and developing Vietnamese traditions and cultures.
"Vina is very much family first, but her 'family' is defined not just by her familial relations, but by all those who share her faith," Uli Schmitt, director of clergy coordination and formation at the diocese, said. "She is incredibly kind and able to bring people together by just being herself."
Rising and thriving
She has overseen the difficult changes brought on by the pandemic, switching many activities to online-only and ensuring the students know that they are still part of a community and that God is with them. She took on these additional responsibilities while the president went on paternity leave.
"Because of Vina's intimate understanding of the challenges in her community, her love for the Lord, and her commitment to the youth, her parish ministry to young people is thriving," said Bishop Jaime Soto of Sacramento.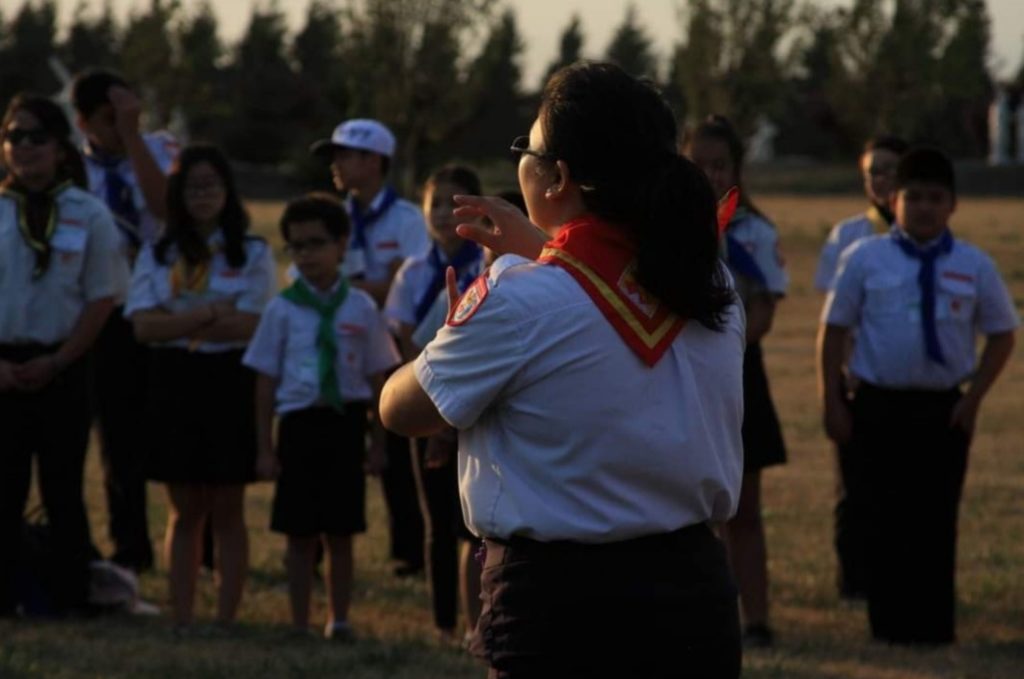 Nguyen's openness, energy, relatability and pure desire to see young people united and strengthened by their faith attracts them to become more actively involved within the group. She has been very open about her own early struggles with staying connected to her faith and family and has removed the stigma about talking about those challenges. By creating this safe space to discuss experiences and feelings, she empowers the members of her group to dig deep and discover truer connections to their faith.
The remarkable change in the students does not go unnoticed. After retreats or the annual summer camp, parents will text or email Nguyen, asking, "Who did I bring home? Where is my child? This is the child that I've always dreamed of—being excited for God."
"It makes me so, so happy for them to finally receive that fire within and to happily show it to their friends and family," Nguyen said.
Nguyen and her father continue to share a close bond. While it took him many years to open up to her about what he endured, she now fully understands the sacrifices he and his mother have made on her behalf. She, for her part, has squandered nothing, opting instead to spend her early years of life bettering herself professionally, growing in her faith and serving her community.
Donate Today
Struggling faith communities need your help.