Students in Catholic schools are inspired to go on to be leaders within their faith communities. In American Samoa, many parents consider a Catholic education for their children a top priority.
With several parents needing financial relief now more than ever due to the pandemic, Marist Missionary Sisters Soana Talia'uli and Palepa Aukusitino were able to assist six students with tuition and three students with registration payments through a grant from Sisters on the Frontlines.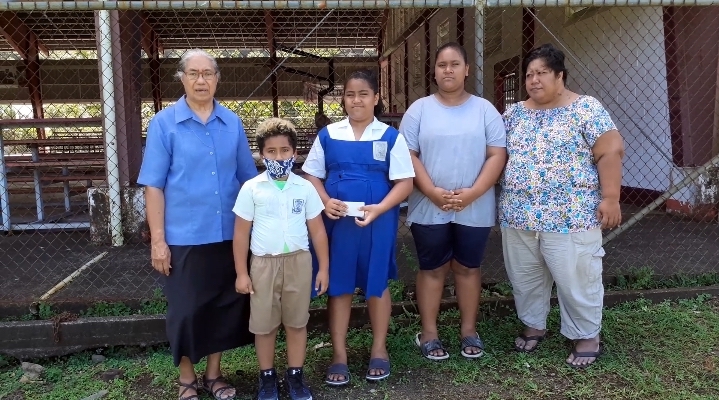 Sisters on the Frontlines aims to give $1,000 to 1,000 women religious to help those most adversely affected by the pandemic.
One family that received assistance from the Sisters was the Taalonga family. The mother, Adrienne, is one of the teachers at St. Theresa Catholic Elementary school. Her three children, Ruanna (age 10), Ann Rose (age 8) and Adrienne Jr. (age 7) each attend the school. On top of their tuition, Adrienne also pays tuition for her nephew Peter (age 13), who also lives with them and attends the school.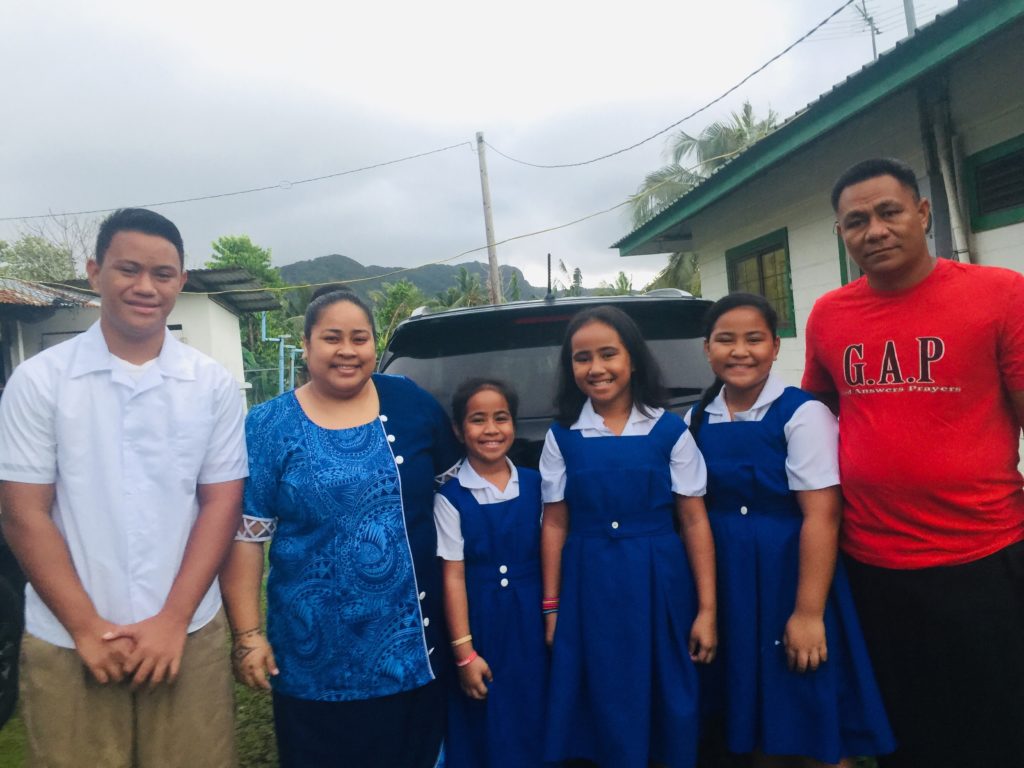 School fees have been adding up in the pandemic months. Adrienne's husband used to drive a taxi, but that business has stopped due to COVID-19. Thanks to Sisters on the Frontlines, the Taalonga family received financial assistance that was used to help pay for the children's school uniforms and school utilities.
The Taalonga's expressed their gratitude to Catholic Extension and its donors for the support:
We're most grateful to Catholic Extension and its mission partners for the very timely financial assistance given to us. Without that money, the children would not have had all that they needed for the new school year."
Sisters on the Frontlines also helped the Vavao family with school bills. Leonne (age 11) and Joseph (age 10) live with their grandmother, Ofa, and also attend school at St. Theresa's.
Ofa was very grateful with the funding from Sisters on the Frontlines as it was sufficient to buy school utilities for the children. She and the children thank Catholic Extension and its donors for the financial assistance given to them.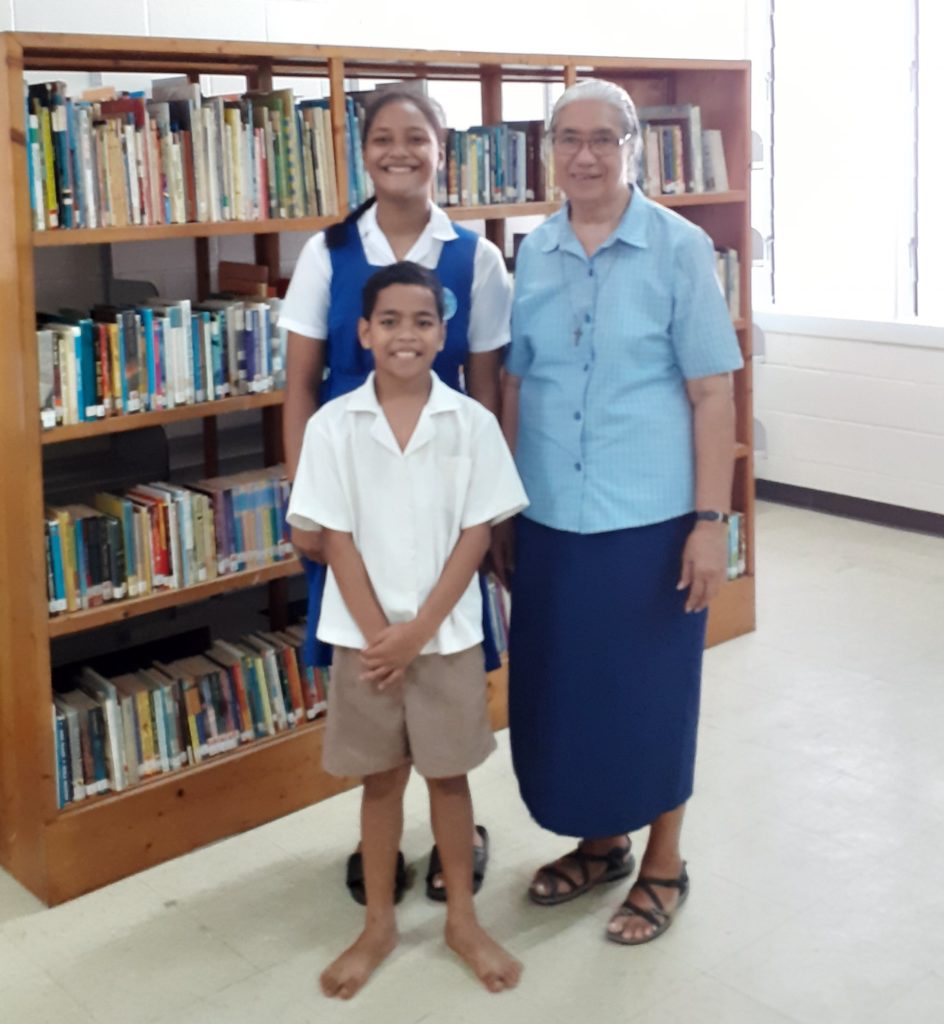 The Sisters are appreciative to have had the opportunity to ease burdens for families hoping to continue their children's Catholic education. Sister Aukusitino is profoundly grateful for the donations to the Sisters on the Frontlines initiative:
May I extend to the Catholic Extension Team a heart-felt thanks from the students, their parents and families for the funds. May the abundance of God's blessings be poured into your hands to continue to help the needy and the affected during this pandemic."
Sisters on the Frontlines donors have made it possible for children to continue their Catholic education in American Samoa. But many more Catholic sisters are still waiting for grants to bring relief, joy and renewed faith to their communities.
Support a Sister
Help those most in need during COVID-19.