Since 2009 the Jesuits of the Kino Border Initiative have stood as a strong binational Catholic presence upholding human dignity at the U.S.-Mexico border. This initiative provides humanitarian help for migrants on both sides of the border and organizes service opportunities for diocesan, parish, university and high school groups.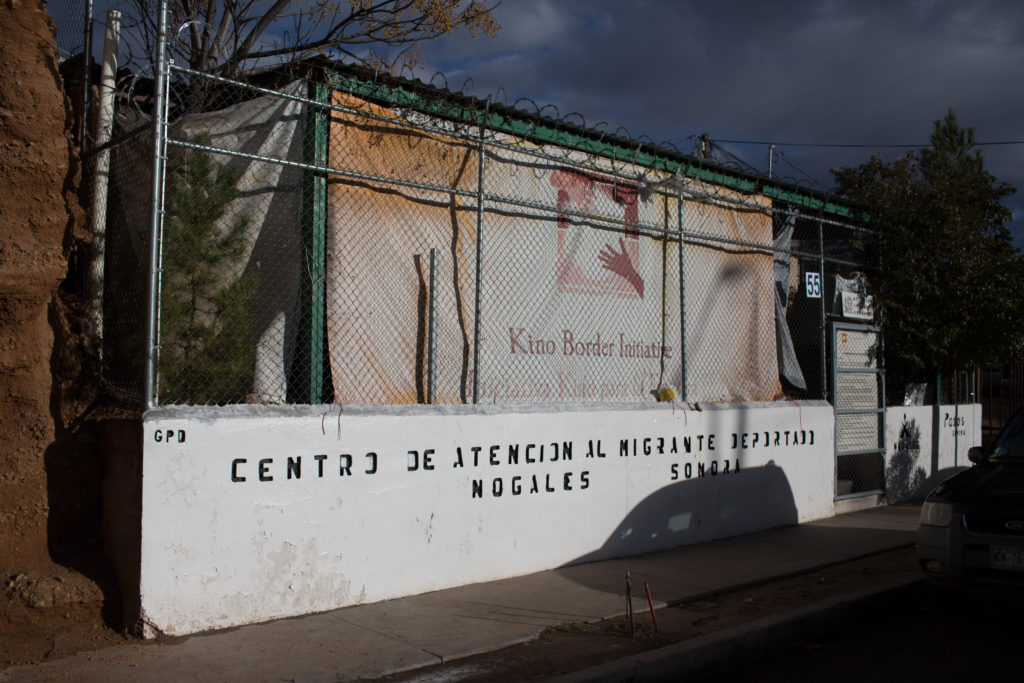 The initiative particularly reaches out to the thousands of migrants deported by the United States to the Mexican border town of Nogales, Sonora, across the border from Nogales, Arizona in the Diocese of Tucson. For many of the refugees fleeing situations of violence and desperation, deportation can shatter their dreams of a better life.
The initiative offers compassion to people who often have had traumatic experiences on their migration journeys. It gives them food and drink and provides clothing and shoes. It also offers pastoral support and referrals to help them with their many difficulties.
Working together with U.S. and Mexican dioceses, women religious, and Jesuits, the initiative promotes a Catholic perspective on the situation in the border region. That effort includes immersion experiences for young people from the area as well as other parts of the United States and outreach to parishes on both sides of the border.
Jesuit Father Peter Neeley directs high school and university outreach, including the Kino Teens at Lourdes High School in Nogales, Arizona. The teens have become ambassadors on migrant issues to their peers locally and nationally. They have even exchanged correspondence with Pope Francis, who in a letter to the teens and to the initiative wrote that their letters had "touched my heart because of the drama they describe and the hope they manifest."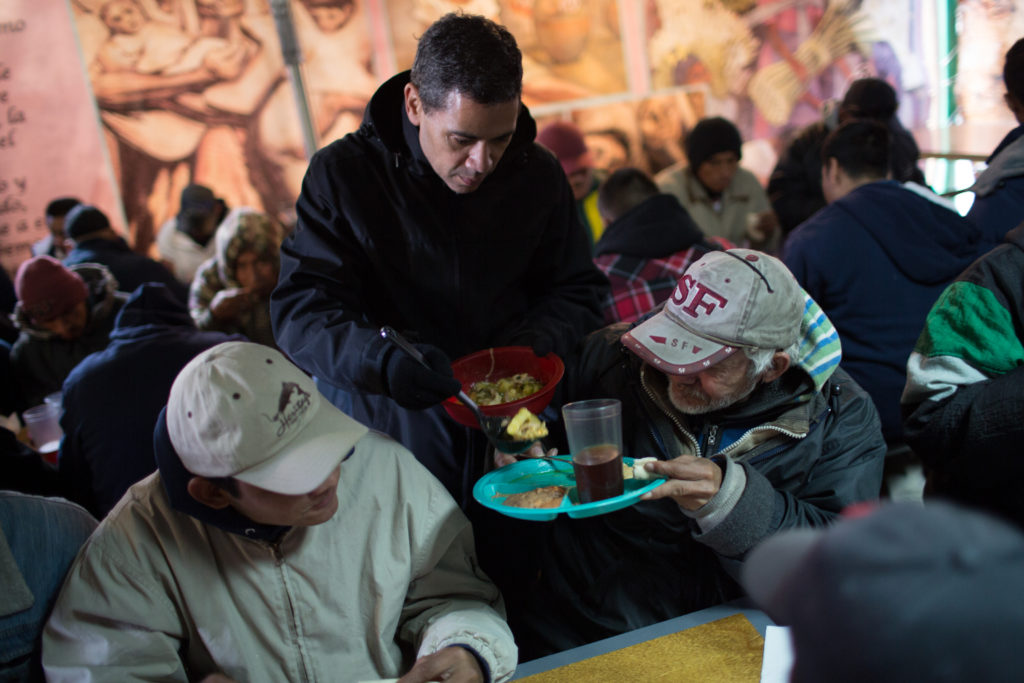 A milestone in the group's educational efforts occurred with a border Mass celebrated by cardinals and bishops from the United States and Mexico in 2014. During an iconic moment covered by the national media, Boston's Cardinal Seán O'Malley and Bishop Gerald Kicanas of Tucson offered the Eucharist through the border fence to people in Mexico.
Jesuit Father Sean Carroll has testified before congressional committees about family separation and about ways to stop the abuse many migrants experience on both sides of the border.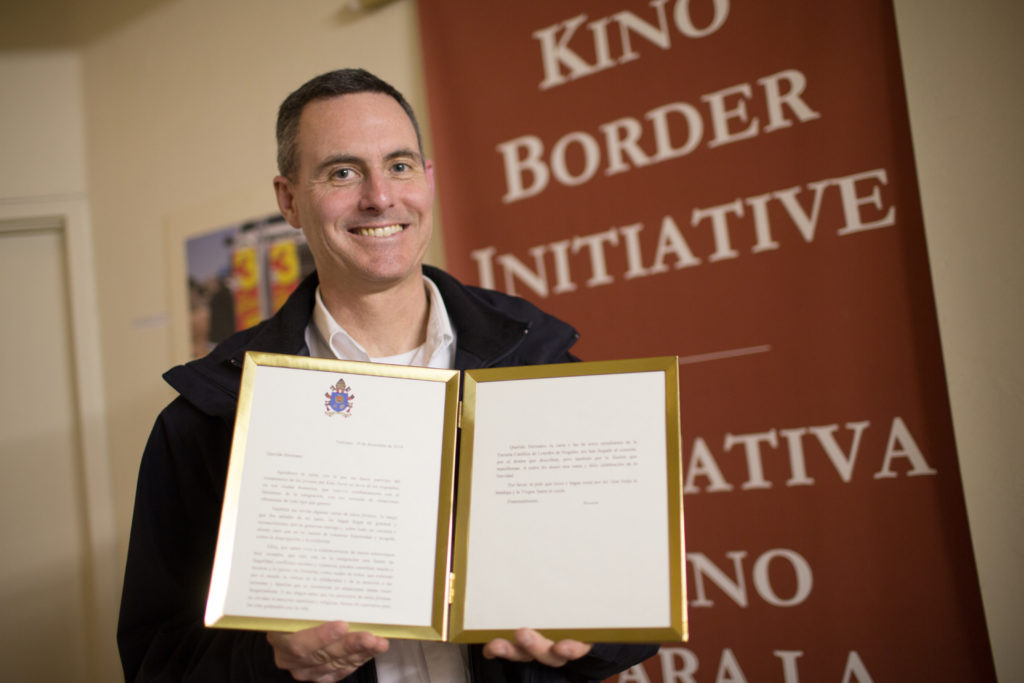 The Jesuits ground their work in prayer, liturgy and faithful reflection. Jesuit Father William Kelley of the Jesuit Conference of Canada and the United States said he has witnessed firsthand the compassionate, faith-filled response of the initiative to families torn apart by immigration struggles.
He believes the Kino Border Initiative becomes the "compassionate face of the Church to a modern 'Christ' in his suffering" to each person it helps.
Although the initiative provides basic necessities and advocates for human dignity, it also transforms hearts and fosters faith. Father Kelley has witnessed many who have had "their relationship with Christ and the Church changed irrevocably." The initiative is an unwavering beacon of faith in otherwise uncertain and difficult realities.
Donate Today
Struggling faith communities need your help.