For years in Holly Springs, Mississippi, the Garden Café has been providing hot, well-balanced meal once a week to hundreds of young families and elderly experiencing food insecurity. As hardships caused by the pandemic increased demand, the ministry they began serving dinner an extra night a week.
Then in February, an unusual winter storm covered much of the southern states with snow and frigid temperatures. Many families in Mississippi endured frozen water pipes and flooded homes because of the severe cold.
Sister Julene Stromberg and Sister Ramona Schmidtknecht, both School Sisters of Saint Francis, volunteer at Garden Café and saw the impact of the storm firsthand on families struggling. As recent recipients of a grant from Sisters on the Frontlines, they used the money to help the program feed anyone in need of a meal during this critical time.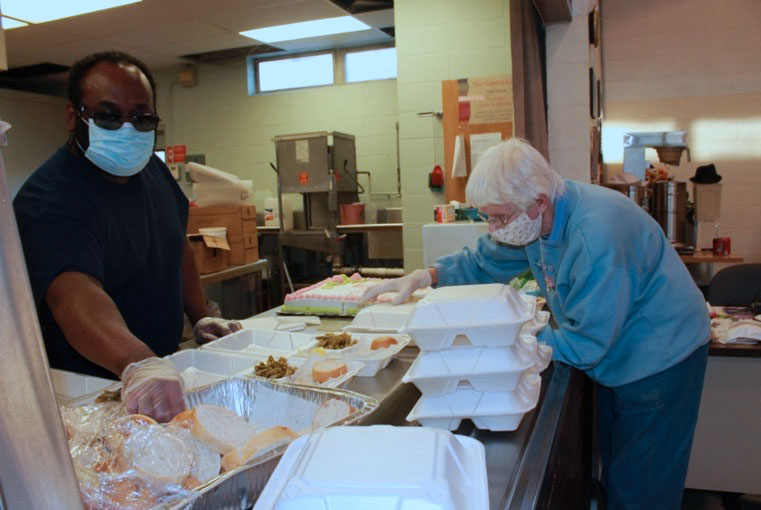 The program, run by the Sacred Heart Southern Missions, serves 75 to over 100 meals each day in the Diocese of Jackson. With the Sisters on the Frontlines grant, they were able to help purchase supplies to serve carry-out meals during the storm: trays, plastic ware, napkins and other necessities.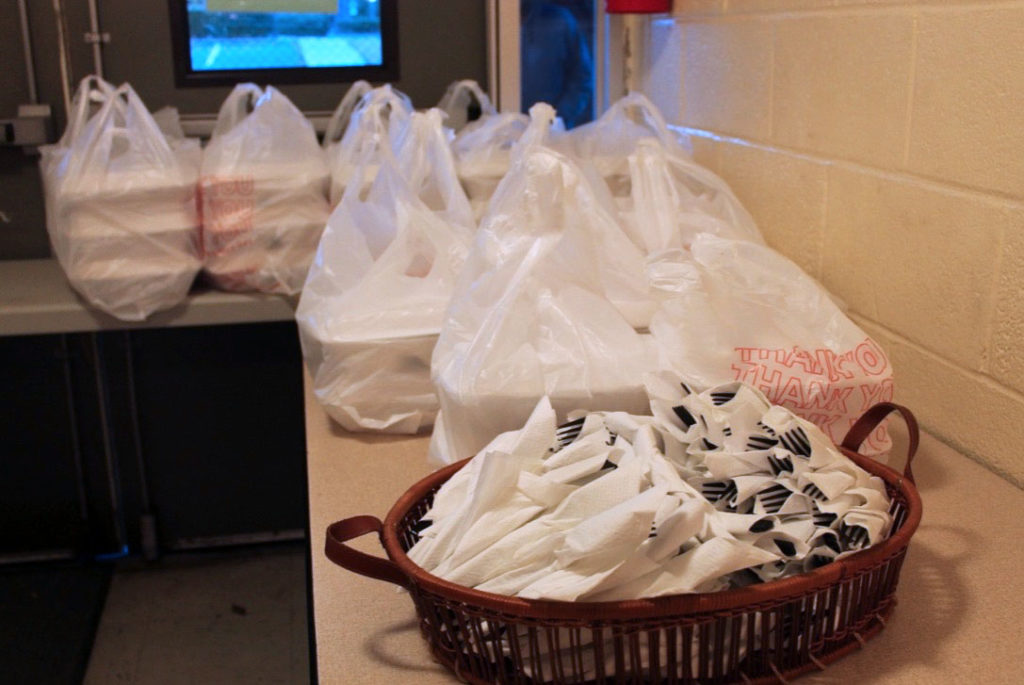 The sisters say some families wait in line for over an hour to receive food:
These families are ever so grateful for a hot meal."
One family had frozen pipes and suffered the loss of an elderly mother at the same time. The sisters wrote to us in gratitude for this family and many others that were comforted and sustained by a hot meal:
We wish you could hear and see the expressions of thanks that we receive from those receiving help. We are so grateful that we can offer a little help in these very difficult situations."
As the pandemic continues, so does the Sisters on the Frontlines initiative. Contributions to this program bring relief, joy and renewed faith to those among us who are so adversely affected.
Find out more about this program on the Sisters on the Frontlines webpage.
Give today to help Catholic sisters provide emergency assistance to families in need.
Donate Today
Support a Sister on the Frontlines