Young people across the U.S. are leaving the Church. A study by St. Mary's Press finds that youth who leave the church stop identifying as Catholics around 13 years old. What's less known, however, is how to reverse this trend.
Dr. Veronica Rayas, Ph.D., says culture and context are the answer.
As director of the Office of Religious Formation for the Diocese of El Paso, Rayas oversees programs that nurture young people's faith. These programs deepen their prayer life through devotions and other practices that come from the rich traditions of Mexican-American families.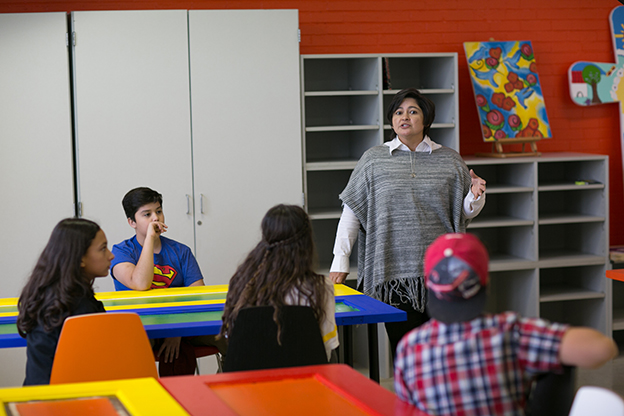 Her religious education center is Centro San Juan Diego in El Paso. It is the result of years of research and a lifetime of learning to live Catholicism through culture and tradition.
Studying religious education
Rayas was raised in El Paso, a growing city along the U.S.-Mexico border.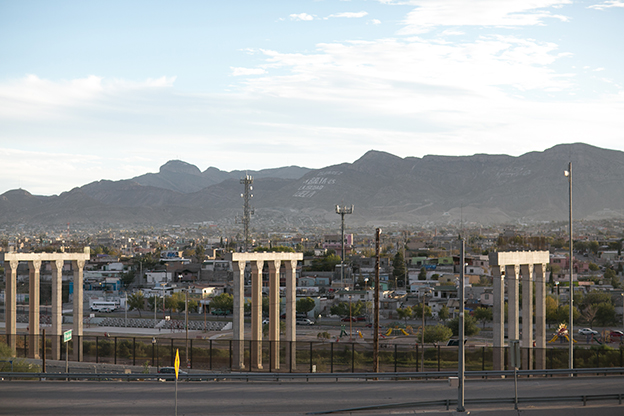 For generations, her family, like so many others in the region, has been shaped by both Mexican and U.S. culture. She sees the richness of that culture and the ways it is steeped in the Catholic faith.
The source of Rayas' and other Hispanic Catholics' faith "wasn't a Tuesday afternoon religious formation program," she said. "Our grandmothers taught us, our mothers our fathers, neighbors, taught through the culture and through the arts."
Rayas believes that strengthening these traditions will turn the tide on the decline in church attendance by young people. A study by Pew Research Center reported that more than a third of younger millennials claim to have no religion.
"Our young people are growing up in a secular world that highlights science, individualism, consumerism, and dependence only on the self," Rayas said. "The good news is that our youth are longing for community, God, meaning in life, and a way to use their gifts and talents to serve God."
This understanding led her to earn a master's degree from Fordham University, with a scholarship from Catholic Extension, and a Ph.D. in religious education. She wrote her dissertation on the ways that Hispanics teach their faith within the family: sharing meals, language and traditions.
After her graduate studies, she returned home to help families educate their children about the faith.
Back in El Paso, she opened the Centro San Juan Diego and set to work putting her research into practice.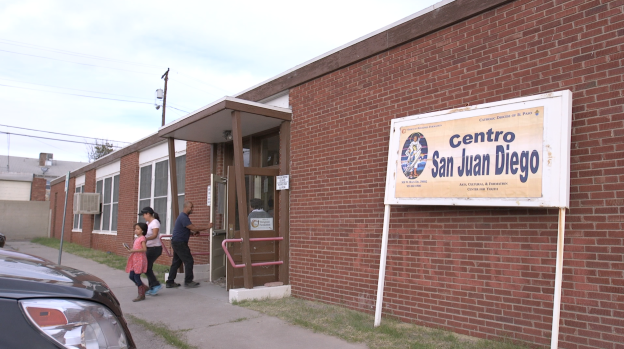 Creating a cultural center
Centro San Juan Diego (CSJD) is an arts, culture, and religious education center for young people.
With financial support from Catholic Extension donors, it offers Saturday programs, summer camps and after-school workshops. On an average day at CSJD, teachers work with groups of kids on silkscreen, video production, cooking and other activities.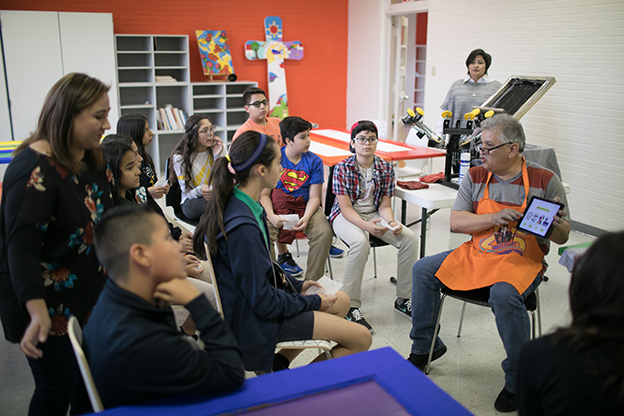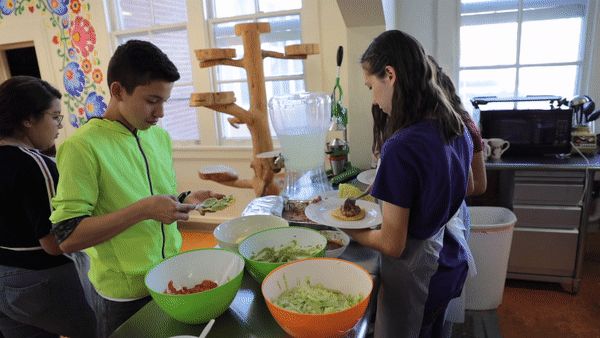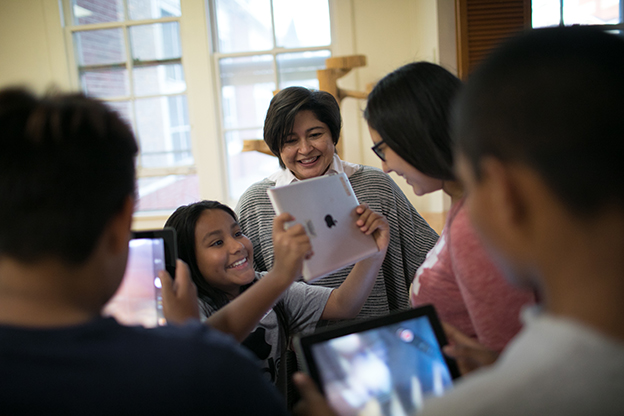 Working out of an old parochial school building, Rayas and a team of professionals share their wisdom and faith with kids.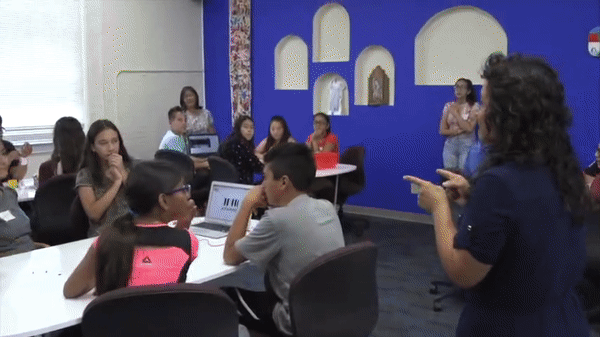 Teachers tell stories about cultural and religious symbols, feast days, and the importance of family and community through art.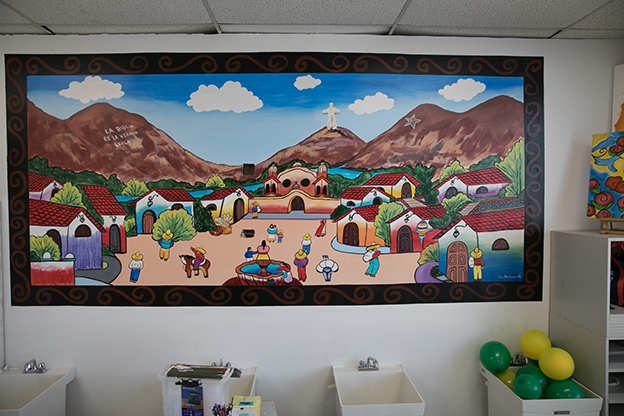 "I have seen how my daughter has grown, and how she has embraced our Catholic faith," said Belen Roman-Gonzalez, a mother of one student at CSJD. "The programs that are offered at the Religious Formation Ministry have positively impacted our lives."
Many of the young people that come to CSJD are from low-income families and face personal and academic challenges. The Centro is a place where the staff, like Elizabeth Najera, pictured below, treat students as children of God, working side-by-side with them so that they might learn that they have gifts and skills to develop.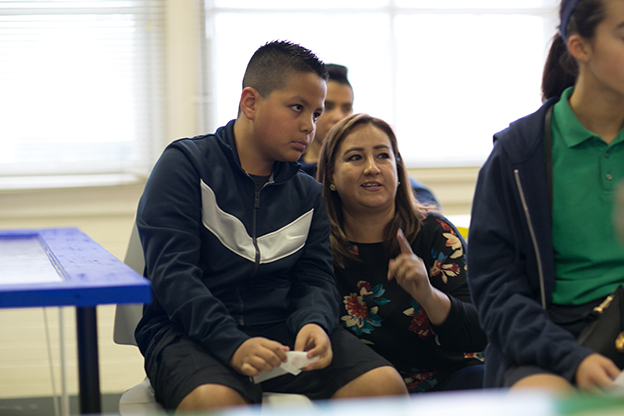 Growing faith through family
The model that Rayas and her colleagues practice is rooted in sharing cultural experiences. This emphasis allows teachers to be evangelists and catechists.
"If [students are] able to find the embodiment of the faith in their tradition, they naturally want to continue to live it to share that," Rayas said, "and to realize that these cultural traditions and rituals make a contribution for the Hispanic culture."
Students are called to a way of living in the world rooted in one's Catholic faith.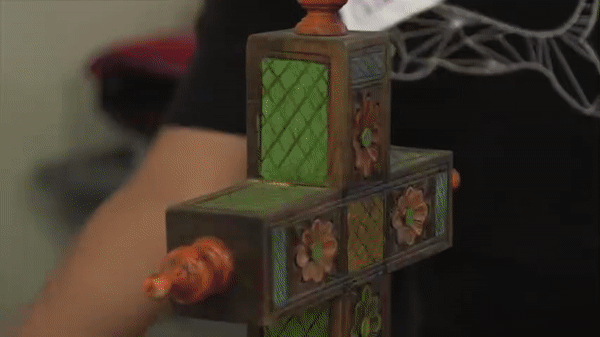 "That middle school age is very important because we can work with them to help them begin to live their faith, not just tell them about the faith, but teach them to live their faith in a way that is grounded in ministry and missionary discipleship."
The Mexican-American family and community has passed on the Catholic faith through its religious practices, traditions and way of life. As stewards of these traditions, Rayas and her staff offer young people the experience to learn from their own history and to recognize this rich inheritance and practice a living Catholic faith.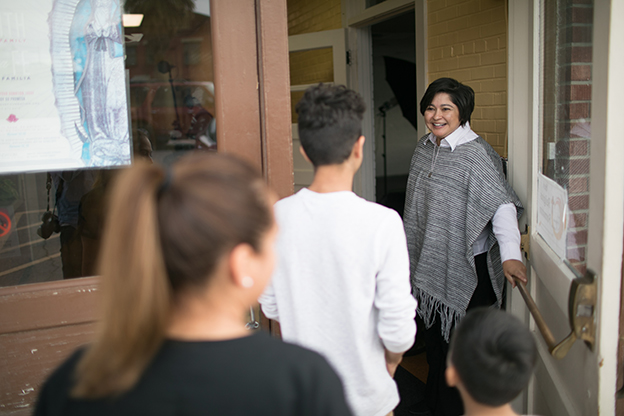 Your donation to Catholic Extension can help empower Catholic leaders like Veronica. Please consider a gift today.

Donate Today
Struggling faith communities need your help.