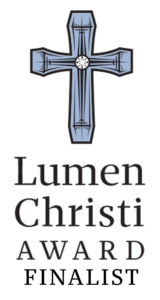 In the early 1880s, a Catholic movement started in Connecticut to help immigrant families arriving from European countries. These immigrants were outcasts because of their strange, seemingly anti-American religion, called "Roman Catholicism." They typically worked in dangerous factories. Many fathers were killed or maimed on the job, leaving their children and wives economically destitute. This new Catholic group wanted to do something for these families, and they called themselves the Knights of Columbus, one of many Catholic organizations founded to support Catholic immigrants.
In many ways, the Church in America remains a Church of immigrants even today, and for many immigrants, their life in America is still filled with adversity. They often face discrimination and language barriers. To provide for their families, they take two or three jobs, working long hours. Many long to belong to a supportive community where they can practice their faith, pass on their values and traditions to their children and be reminded that they are loved by God.
One diaconate couple is building a beautiful center for the more than 10,000 Hispanic immigrants of eastern Kentucky to call home.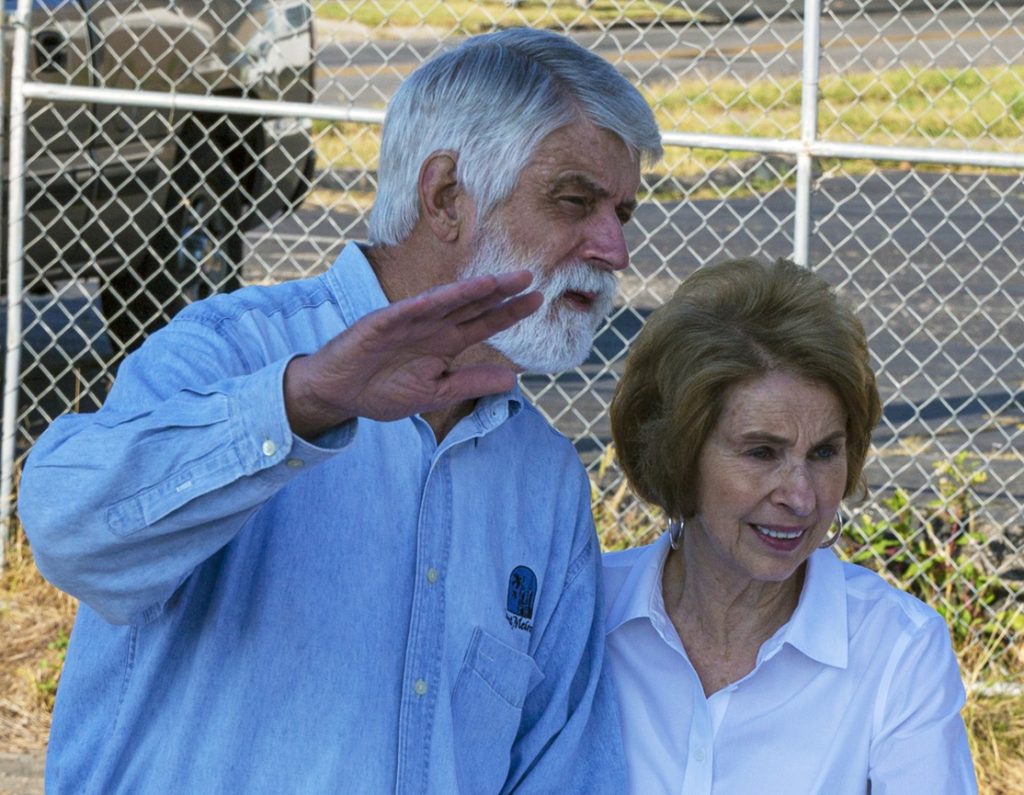 The culmination of years of service to Hispanic immigrant families, Deacon Jim and Dorothy "Dot" Bennett are breaking ground for a new faith and social outreach center, Centro San Juan Diego, to bring the Church and much-needed services to the Hispanic population in the Diocese of Lexington, where Catholic Extension has supported Hispanic ministry since 1997.
Called to serve
In the early years of their marriage, Dot earned a graduate degree in counseling from Penn State, where Jim also received a Ph.D. and taught safety and loss prevention in mining for 12 years. They moved with their two sons to South America, where Jim worked to reduce injuries and fatalities at the largest coal mine in the world.
We want to give them hope, and help them achieve whatever God's plan is for them."

Deacon Jim Bennett
The experience further cemented their respect for the language and culture of Latin America. They returned to the United States to begin their own consulting business, which grew over 20 years to operate in 125 countries. However, Jim felt that something was missing from his life.
Although his wife was a lifelong Catholic, Jim grew up in a Protestant tradition and was not active in the Church. One day in his office, he inexplicably found a catechism book. He took it as a sign and immediately began taking RCIA classes. The pair joined their parish's diaconate program, and Jim was ordained a deacon in 2008.
One more sign confirmed for Jim his true calling. After delivering a homily in Spanish, he walked past the altar and froze. Unable to move, he was crying heavily and heard a voice say, "This is what you're supposed to be doing." He knew it was a message from God, telling him that his true purpose was Hispanic ministry.
Together, the couple amped up their service to the Hispanic faithful in the Diocese of Lexington through a program called "Missionary Disciples." For a number of years, the Bennetts would spend their Saturdays and Sundays driving 250 miles to six different parishes to ensure the burgeoning Hispanic Catholic population in the diocese were welcomed by the Church.
A faith community's one-stop shop
The pair wanted to give back even more and decided to build their own innovative new faith and social outreach center for the Hispanic community. Financed through their own nonprofit, The Bennett Family Foundation and many other generous people, the center will address the needs of body, mind and spirit.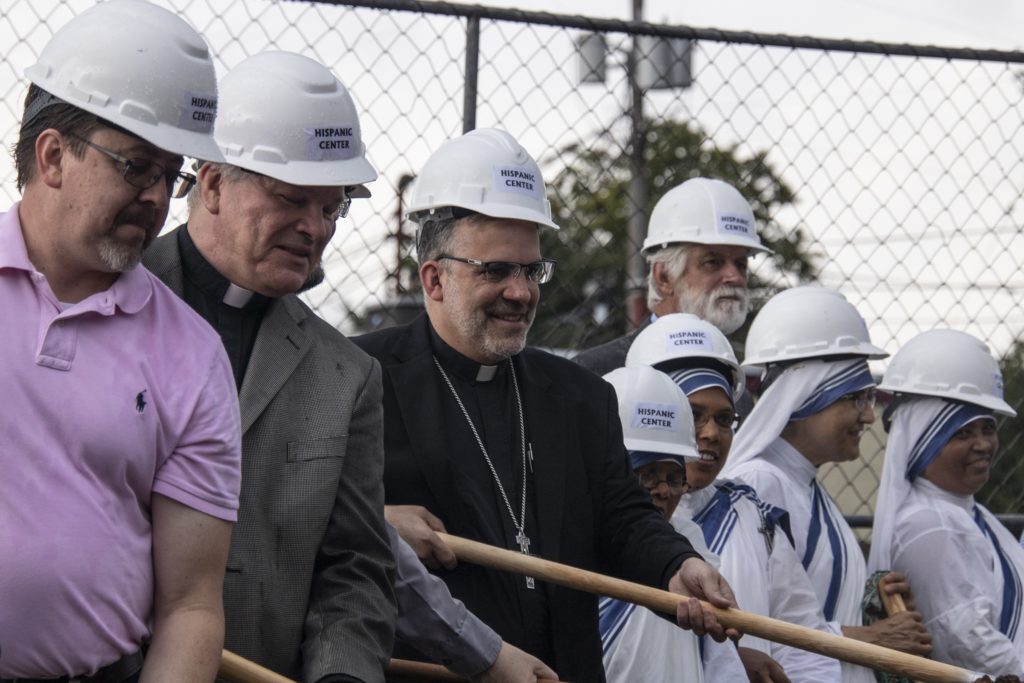 "There's three things that we're trying to accomplish in this Center," Jim said. "One is to bring people to Christ or back to Christ."
The second goal is to offer social services to "close the gap" for members of the Hispanic community, including legal aid, basic medical visits, counseling and English classes. The medical services include hearing and eye examinations, glucose and cholesterol screenings, tests for hyper-tension and diabetes and even physical therapy.
It's a very lovely building—built well, beautiful design. We think the community is worth this, that this beauty is for them. It's their building."

Dot Bennett
Even before the building was completed, the services had already begun—services they didn't even initially plan on. "It's like the manna falling out of the sky from heaven," Jim said.
The third goal is to engage others in experiencing the wonder of helping these families. "We're hoping that we'll make a connection with others who have also been blessed like we've been blessed," said Jim. "And they'll either want to participate in supporting something like this or go out and do something on their own as a way to give back."
Already, the ripple effects have begun; people from all over the community, including professionals from all walks of life, law enforcement and even schoolchildren are getting involved, eager to give back.
The building will include an 18th century mission-style chapel, allowing for Mass, Bible study and praying the rosary. There is also a kitchen and a large room for catechetical activities and for community gatherings to celebrate the sacraments and quinceañeras. It will be the only space in the region that can hold more than 160 people.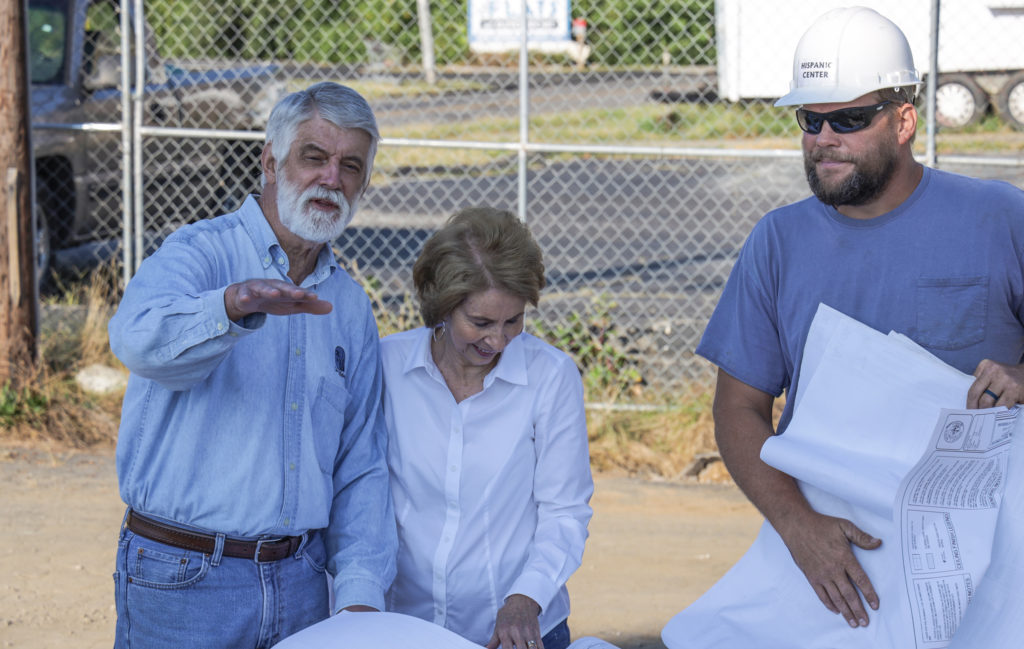 "It's a very lovely building—built well, beautiful design," Dot said. "We think the community is worth this, that this beauty is for them. It's their building."
"We have a sense of what it's like to be in a country where you don't know all the customs and practices. It can be intimidating at times," Jim said. "So, we want to give them hope, and help them achieve whatever God's plan is for them."
Donate Today
Struggling faith communities need your help.