Lent is a time of prayer, fasting, and almsgiving. Please join us on Ash Wednesday and each Friday afternoon in Lent, as we unite our hearts in prayer and song with the diverse Catholic faith communities supported by Catholic Extension.
Second Friday of Lent
Our reflection for the second Friday of Lent comes from Sister Silvia Chacón, who serves at Santa Teresa Parish in Fort Hancock, TX, a small border town located in the Diocese of El Paso.
Sister Silvia is a beacon of hope in Fort Hancock, where half of the population lives in poverty. As the sole staff member of her parish, Sister Silvia fulfills every role required to run the church, even becoming a handywoman to fix pews when needed. 
Catholic Extension helped build Santa Teresa Parish in 1937. Today, financial support provided by Catholic Extension is vital for Sister Silvia to continue ministering to her community.
First Friday of Lent
On this first Friday of Lent, we are honored to share with you a native prayer from Franciscan Friar Ponchie Vasquez, a pastor at San Solano Missions on Tohono O'odham Nation in the Diocese of Tucson, Arizona. Dating back to 1687, this is one of the oldest Catholic mission sites in the U.S. and is a center of social and spiritual life for many living in poverty there. 
For more than 50 years, our donors have supported the friars at San Solano Missions in their efforts to make a life-saving difference to the communities around them in dire need.
Ash Wednesday
Thank you for joining us on Ash Wednesday, the first day of Lent. We begin today's reflection with a song of prayer from Mary Grace Allen, a young adult singer from Mary Queen of the Holy Rosary in the Diocese of Lexington, KY. In 2016, Mary Queen of the Holy Rosary school participated in the Latino Enrollment Initiative. 
If you'd like to receive these FREE Catholic Lenten reflections directly to your inbox each week, please sign up using the link below.
Each moment of reflection will be led by our President, Father Jack Wall. Together we will welcome Catholic men and women serving in poor Catholic communities on the margins of American society. We invite you into these opportunities to pray for those most in need and give alms in solidarity with their suffering.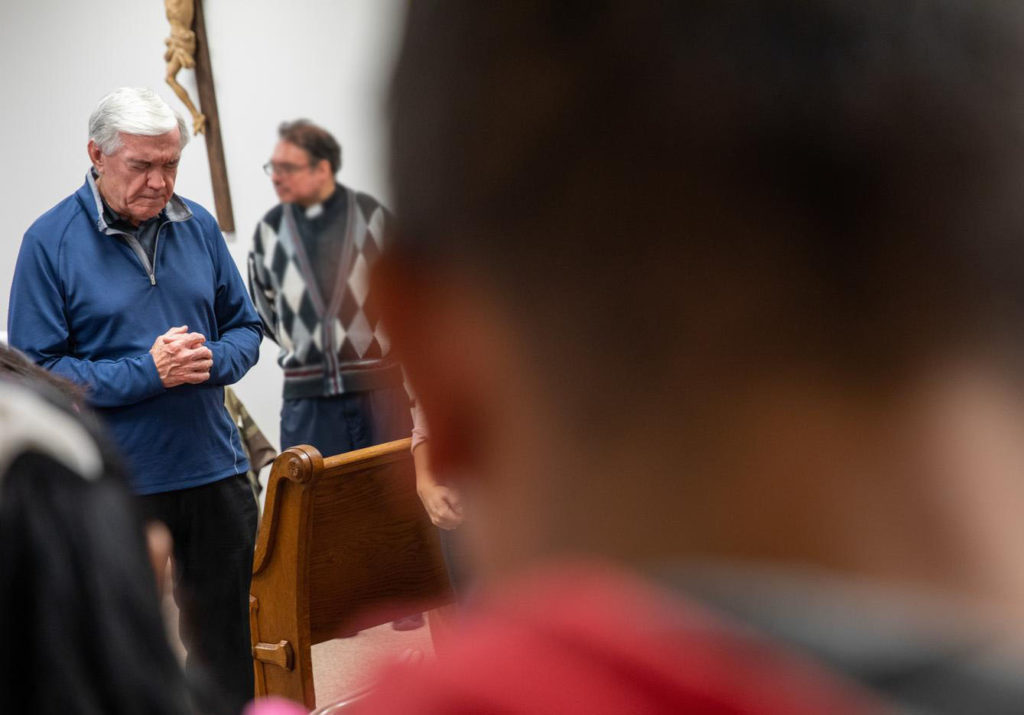 Miss a video in our series? Don't worry! All of our Catholic Lenten Reflections will remain on this page throughout the season.
Donate Today
Struggling faith communities need your help.