Much of the online chatter these days speaks of the difficulty of being "stuck" with the kids all day, homeschooling them, and keeping them busy and safe. Anyone who is parent or caretaker knows that this is a difficult balancing act.
That is why we can all empathize with the profound work done by Hogar Santa Teresita in Arecibo, Puerto Rico, a home for abused and neglected children, built by Catholic Extension.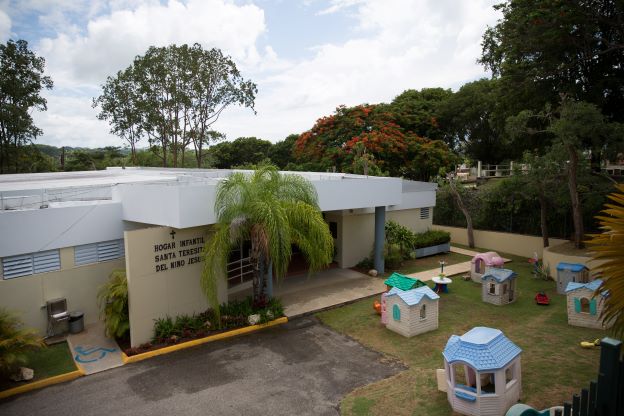 Right now, they have 12 little ones in their care, ages 3-7, for 24 hours a day, 7 days a week.
In their short lives, these kids have already suffered more than some of us will in an entire lifetime. They came to the home, each with a different story. Some were starved, others abandoned on the streets, some locked up in cages, and some abused sexually and physically.
Hogar Santa Teresita, which has been in existence for more than 20 years, has a well-deserved reputation for not only providing excellent medical and psychological services, healthy food, and a comfortable living space, but for providing love and an environment where the kids can regain their human dignity.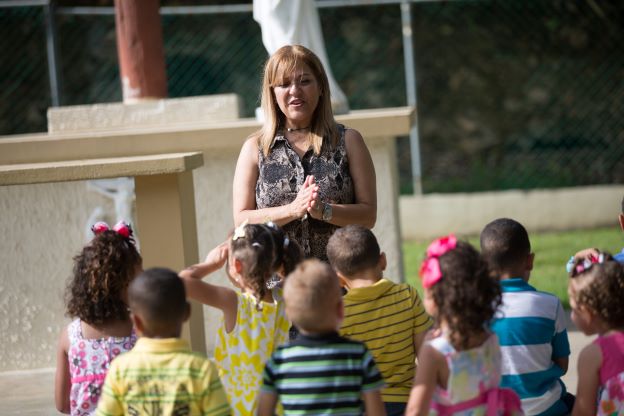 Meanwhile, Puerto Rico continues to have one of the strictest policies in place to prevent the spread of COVID-19. Apart from sheltering-in-place orders, there is a daily curfew of 7pm, grocery stores are mandated to be closed on Sundays, and vehicles are only permitted on the roads only certain days of the week, depending on one's license plate number.
Ms. Melva Arebelo, the director of the home and Catholic Extension 2016 Lumen Christi Award recipient, explained that her staff often get pulled over by the police who are strictly enforcing these measures. She and her staff have to show their letter authorizing them as essential workers.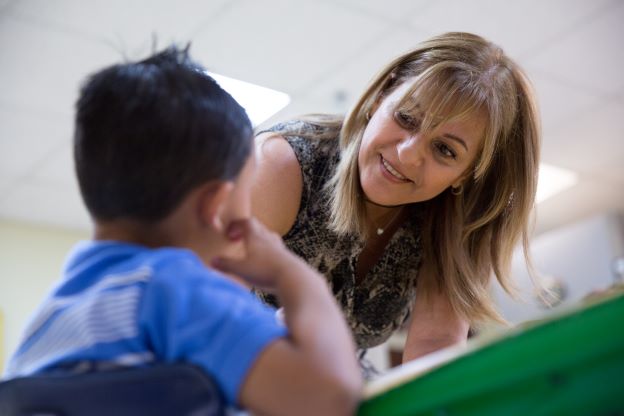 Even though they now have to provide in-house educational services on top of their normal range of services, and keep the kids at home all day, Melva reported with delight that the kids are doing well under these extraordinary circumstances and thriving.
She said, "this is going to be a very special Holy Week for us. There is so much pain in the world, but after this, we will be able to breath freely, which will inspire calm."
Hogar Santa Teresita shares the same property and name with an adjacent parish, which is also supported by Catholic Extension. They consider the kids part of their parish family. It is truly poor faith communities like these around the country, which are inspiring all of us in these difficult times, by the way they are continuing to serve their people who need them the most.
But none are more awe-inspiring than the children themselves, in whom we see the suffering face of Christ. The children celebrated Palm Sunday this past weekend like the rest of us, but it is they who bring us close to Christ's sorrowful passion, and his painful wounds.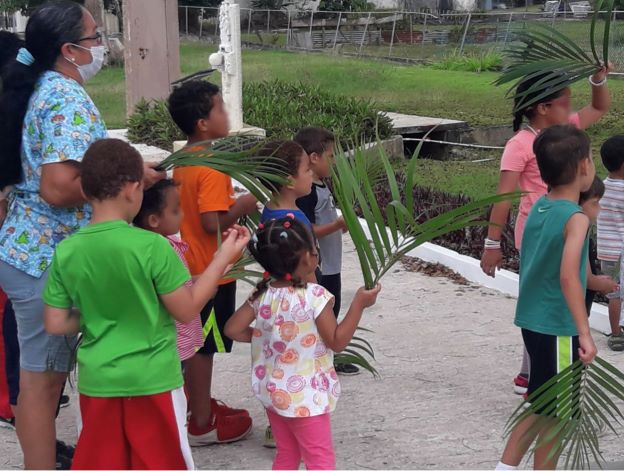 And, it is our sincerest hope that these innocent little ones, through the help of Hogar Santa Teresita, are the first to experience the joy and hope of Easter.
Please help faith communities like those in Arecibo, Puerto Rico, be able to continue their life-saving outreach. Support our coronavirus response virtual collection basket, which is helping poor faith communities affected by COVID-19.
Donate Today
Struggling faith communities need your help.