Faith leaders and communities rally in care of priests stricken with COVID-19
In the poorest faith communities across our country, Catholic priests tirelessly minister to those in extreme poverty, personal crises or poor health. With the COVID-19 pandemic raging in severely under-resourced parishes like those supported by Catholic Extension, the poor incur another blow when the priests they rely on fall victim themselves to the disease.
"The saints next door," is how Pope Francis in his Holy Thursday homily referred to priests ministering to those sickened by coronavirus. Catholic Extension proudly funds ministries of two of these "saintly" priests who, after contracting the illness, are slowly recovering in the loving care of the faith communities they selflessly support.
Comforted by the community
In the Diocese of Yakima, Washington, where the rate of COVID-19 infection is the highest on the west coast, migrant farm communities do not have the luxury of sheltering in place. Poor and needing income for their families, migrants work in close contact harvesting the apples for which the state is so well known. Many live in tight quarters at migrant camps, where little but a shower curtain separates bunk from bunk. More than half the workers at one local grower have tested COVID-19 positive.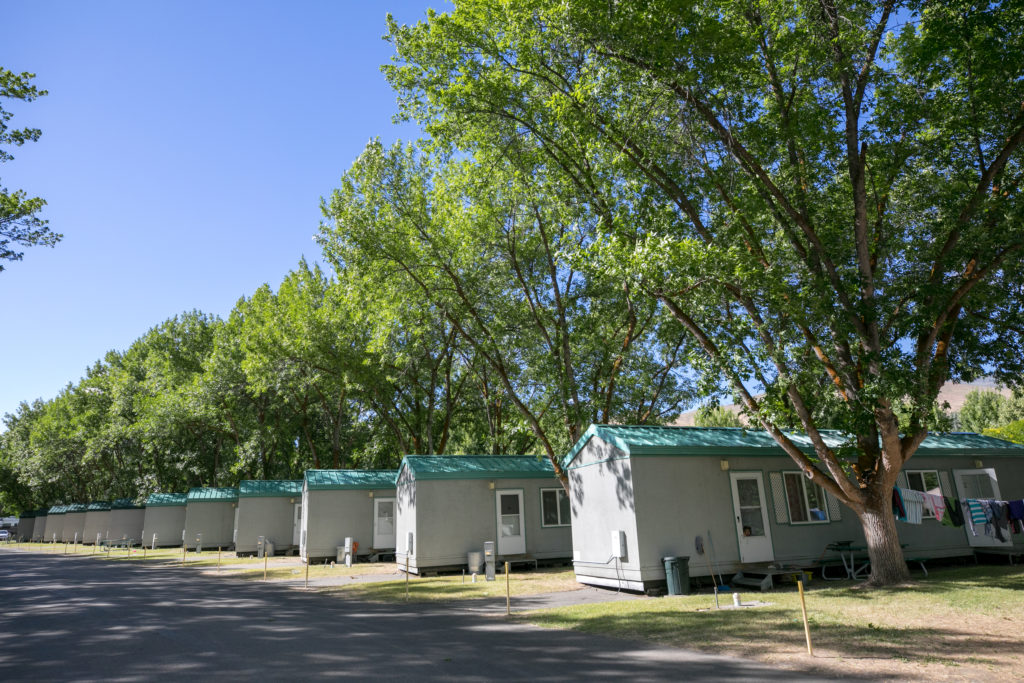 In the migrant farm community of Mattawa, Father Alejandro "Alex" Trejo leads the closely-knit Our Lady of the Desert parish, which Catholic Extension supports. Under his leadership, it has grown in 10 years from 500 to 5,000 parishioners.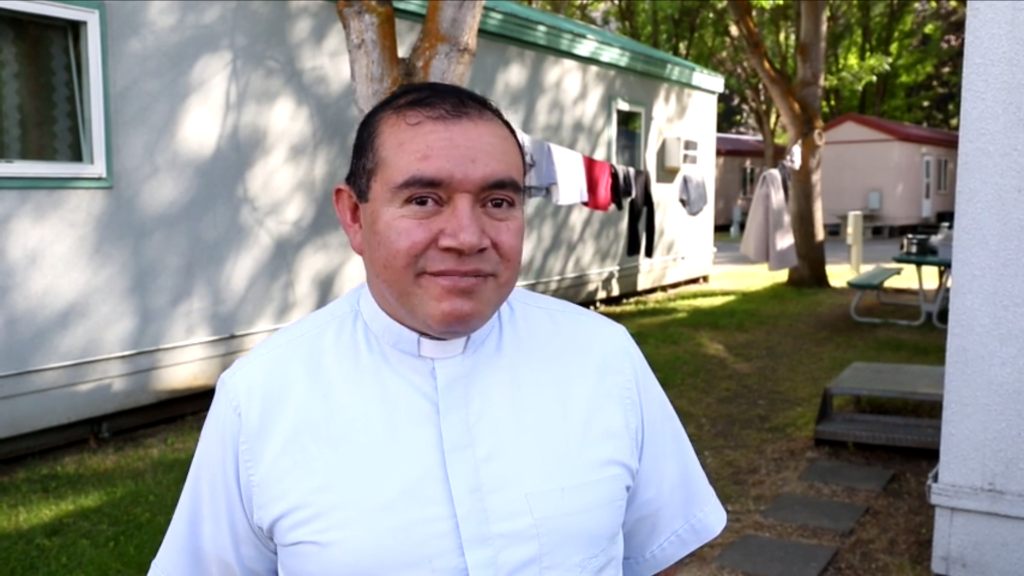 In February, the young priest returned from a pilgrimage to the Holy Land and fell ill.  He immediately self-quarantined, but by that evening, the usually vibrant priest's health had declined so severely, he required hospitalization and admission to the ICU.
Bishop Joseph Tyson of Yakima heard the news and worked closely with health officials to gauge and mitigate the risk. Our Lady of the Desert parishioners reacted with calm and loving support.
A rotation of caregivers, including the bishop himself, ensured Father Alex had someone at his "virtual" bedside throughout the ordeal.
We stood on the other side of his hospital room door, in full protective gear, speaking words of comfort and prayer into a phone held to his ear."

Bishop Tyson, Diocese of Yakima
On March 23, Father Alex was discharged from the hospital to a facility for physical therapy, as he was weak and unable to care for himself. With medical bills exceeding $200,000, he continues to slowly recover. Bishop Tyson said, "The love of his flock keeps him pushing forward. There's medicinal power in the homemade chilaquiles."
Protecting a devastated community
Across the country, in the Diocese of Jackson, Mississippi, a similar tale unfolded.
It took coronavirus to slow down Father Odel Medina, pastor of St. Anne Catholic Church in rural Carthage. Since August, he has been working non-stop with Catholic Extension and others to support the needs of families whose lives were shattered when immigration officials arrested 700 migrants working in a local chicken processing plant.
The raid was the largest in a single state in U.S. history. Fr. Odel was named in #NBCLatino20's lineup of achievers who are making communities and our nation better for his work in the community in the wake of the raids.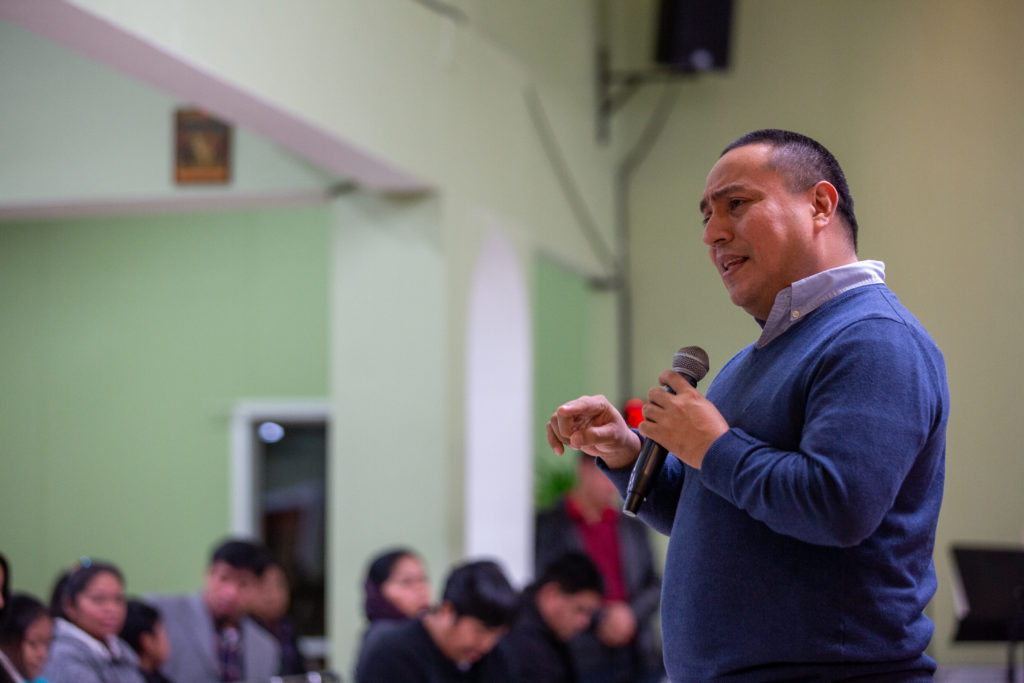 The resilient priest recently emerged from two weeks of serious COVID-19 illness. When Catholic Extension checked in with him, the only thing more persistent than his cough was his determination to share his story so others, especially migrants, will come out of the shadows and not be afraid to seek help should they take ill.
It was late in April when Father Odel was feeling sick and tested positive for COVID-19. He shared the news with his community on WhatsApp.
Soon he learned that an outpouring of love and acts of care are often the best medicine. He received messages of support from the people of St. Anne, but also encountered some surprise at his willingness to divulge his diagnosis.
I felt a responsibility to inform the community to help avoid spreading the illness."

Fr. Odel Medina
His sharing spurred others to open up about their own experiences. Soon, soups and other homemade remedies began to arrive on his doorstep.
Father Odel continues to share recovery updates via WhatsApp, which he believes is helping others to set aside their fears of being judged or "tagged" and to come forward to seek help. In some instances, entire families have been infected.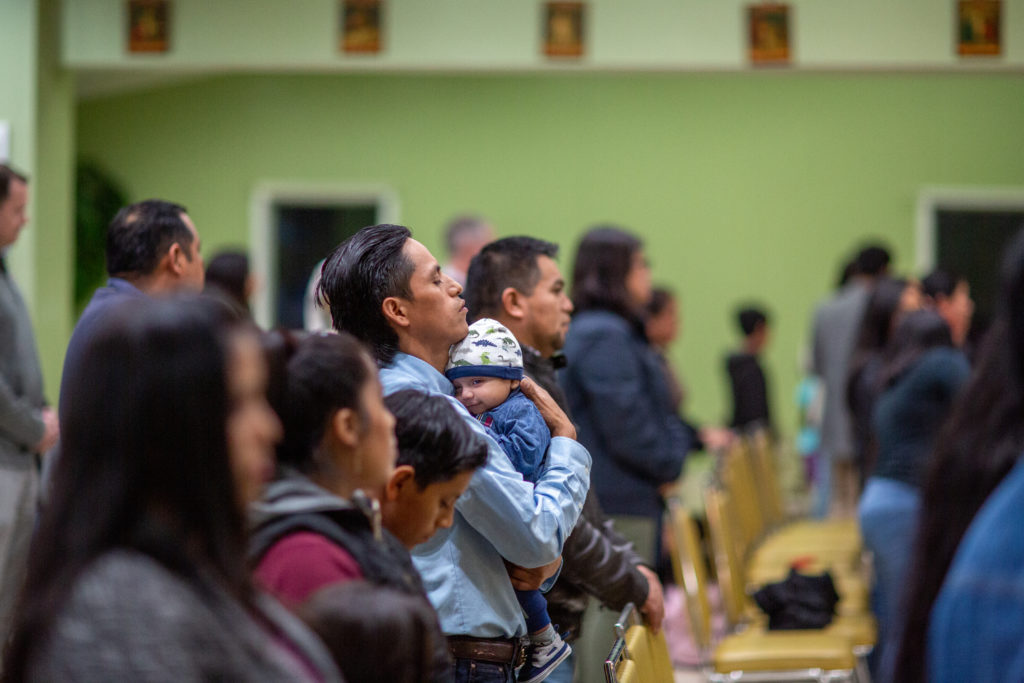 The mutual support continues. A drive-thru distribution of essentials, led by Church lay leaders, remains in place while he recuperates. "No me he dejado," he assures them – "I have not left."
Just like his determination to forge a path forward for families healing from last summer's raids, Father Odel is fighting COVID-19 by keeping the faith and imparting positive advice to those he serves. "You have to believe that you can overcome this," he said.
Donate Today
Struggling faith communities need your help.