Churches come in all shapes and sizes.
This is no more evident than in the small town of Warren, Arkansas. Here, like in many other poor regions across the United States, Catholic Extension is working in solidarity with people to build up vibrant faith communities.
St. Luke parish is young, growing and passionate about their faith. But, they had a problem—they had significantly outgrown their tiny and dilapidated worship space. The fix required creativity, innovation, a lot of patience and the support of donors all around the country, including those of Catholic Extension.
It all started decades ago: The only Catholic parish in Bradley County, a small, crumbling church, began to fill up. Young families packed the pews. Parishioners loved their faith community, but knew that their old church could not support their growing numbers.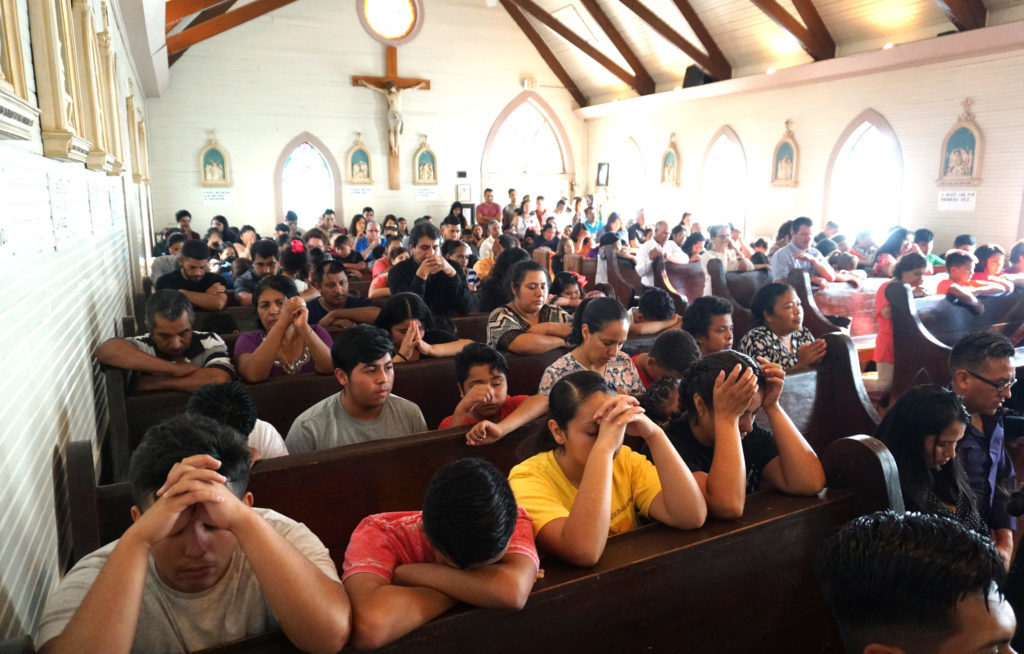 The 100-year-old building had been home to the St. Luke community since 1948, and was already in need of repair. The walls were cracking, and the church only had five parking spaces. Parishioners had to park in a nearby lot and walk across the street. The main problem was simply the small size of the church.
"Many times, people couldn't come to Mass," said Eddie D'Almeida, pastor of St. Luke. "Or, they would come to Mass, but they would have to get there half an hour early to squeeze in. Many people were standing outside. They were standing in the sacristy. People just couldn't hear, they couldn't see anything."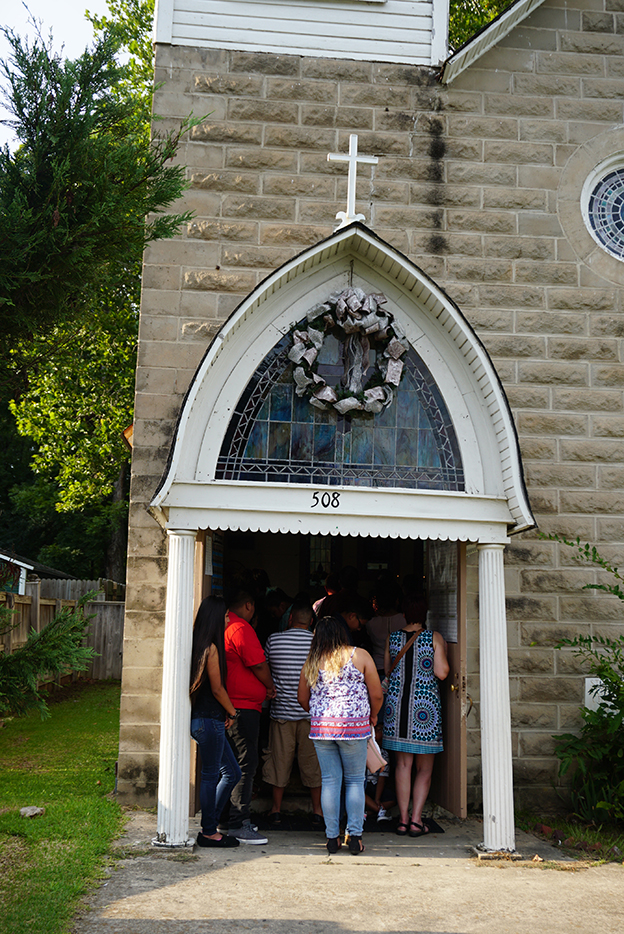 There was no place to gather for events or religious education classes, but they still gathered, setting up tables and chairs outside.
Parishioners began to fundraise for a new church. It was difficult. 33 percent of people in the area live below the poverty line. Most parishioners juggled demanding and time-consuming jobs, many in the agricultural and logging industries.
They got creative: they auctioned off a karaoke machine, TV sets, and a car. They held dinners and sold tacos after Mass.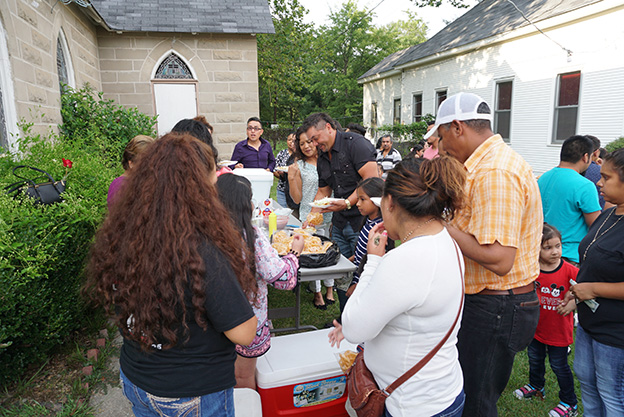 Even through all of this effort, the end of the journey was still far out of sight. Jennyfer Sanchez Rodriguez, a Mexican immigrant parishioner since 1996, used to dream of winning the lottery so that she could build the church—one that would last for centuries.
"For immigrants, we are far from home, so we need a place to have community with our people, to express our faith and connect with God," she said. "With a church, it is not as hard to be away from home—it gives you a better vision for life."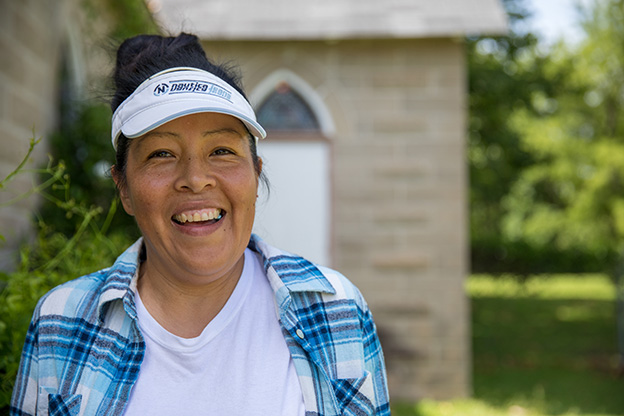 After years of dedicated fundraising, the community did win a lottery of sorts. In 2017 a nearby building complex, the Bradley County Farmers Association, became available for sale.
It was an old and rundown, and included a warehouse, co-op store, mechanics shop, parking lot and fields.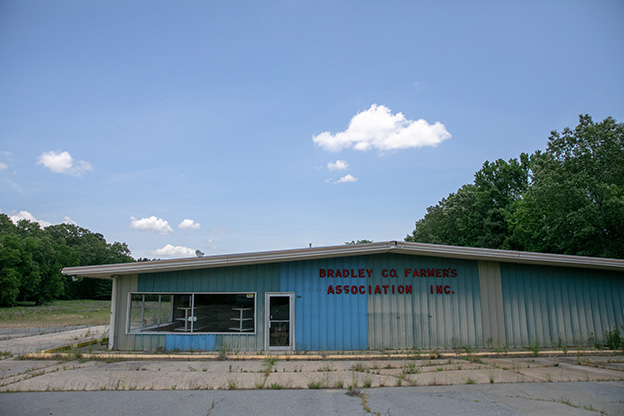 It didn't look like much. But the community saw the potential. It was close by, it was safe, and, most importantly: it was big.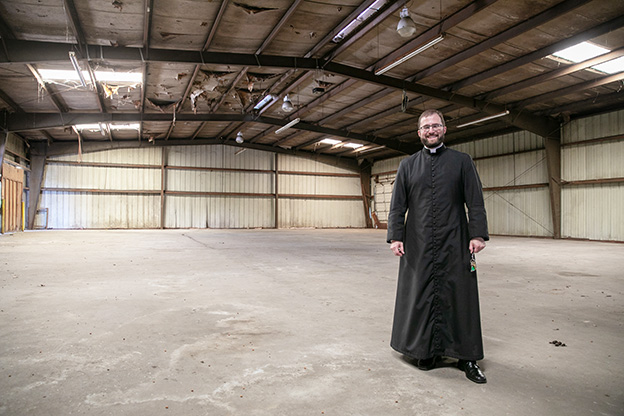 The property came with a $200,000 price tag, and the additional cost of renovations was extensive. They did not have enough to cover everything.
Catholic Extension stepped in to help St. Luke make the final push.
Three generous parishes in our Parish Partnership Program helped the community of St. Luke create their new home.
St. Paul of the Cross Church in Park Ridge, Illinois, and St. James & Immaculate Conception Church in Stoughton, Massachusetts both raised money through Lenten appeals.
St. Paul Church in Vienna, Illinois, held a special "pay it forward" campaign, as their own church had benefited from a Catholic Extension grant years ago.
With these generous donations, alongside support from many parishes in Arkansas, they had reached their goal. They set about the new challenge: transforming the old factory into a place of worship.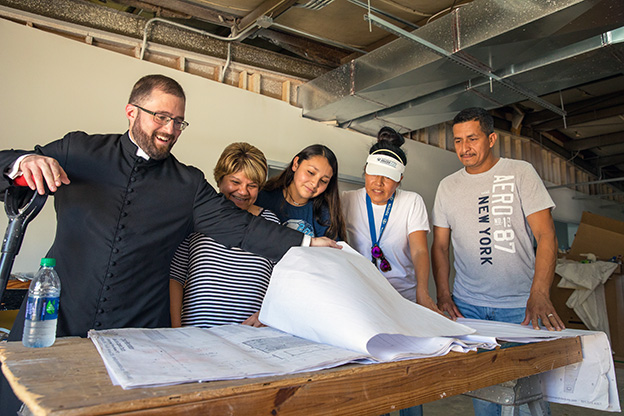 Again, parishioners put time and energy into the project, this time volunteering to renovate. They worked together to move the Stations of the Cross, ambo, crucifix, tabernacle, statues and stained-glass windows from the old building into the new one.
They also brought over the sign, placing it out front as a welcome to all.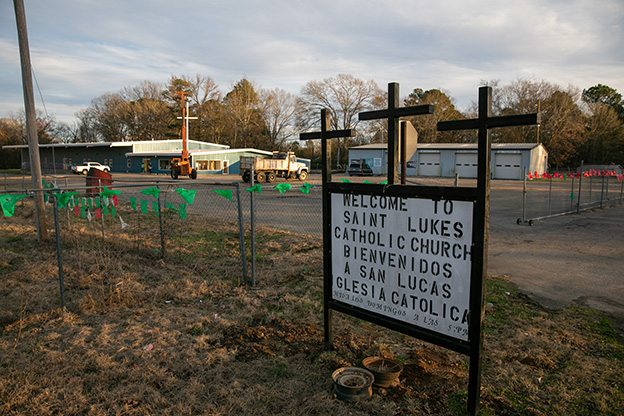 In November 2019, the new St. Luke Church was dedicated.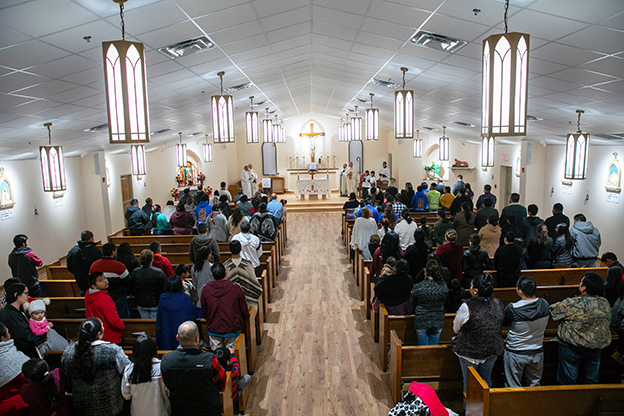 It is a beautiful sanctuary with seating for 350, an area for the choir, two classrooms, offices and a parish hall that is unfinished but usable. It has 10 acres of land, possibly for future soccer fields.
"I think the people understand that this is a place where we receive life. The divine life of God," said Fr. D'Almeida. "They understand the meaning of a church, and a community celebrating, worshiping, adoring God, and they are beside themselves with joy to be here."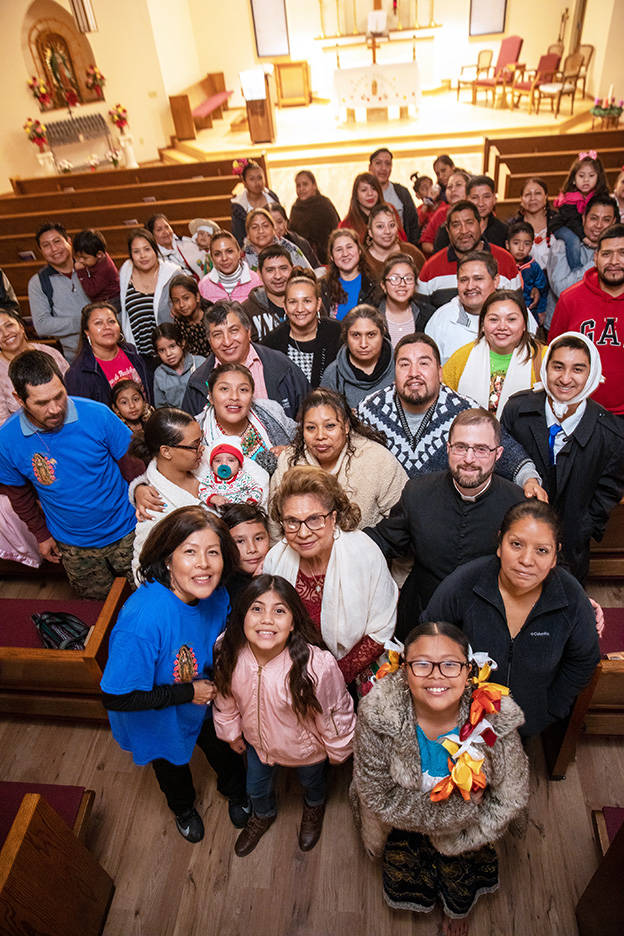 Already, more people from the area are coming to Mass, knowing that there will be room for them.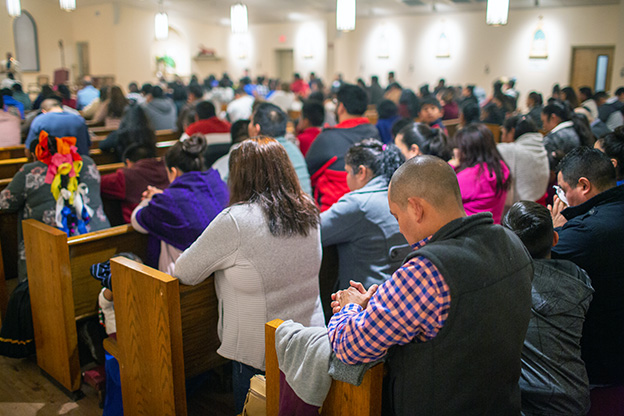 But the parish's dream of a big church was about much more than having enough room during Mass.
Annie Figueroa, 15, has been in the parish her whole life.
"Building a new church has helped us come together like a family," she said.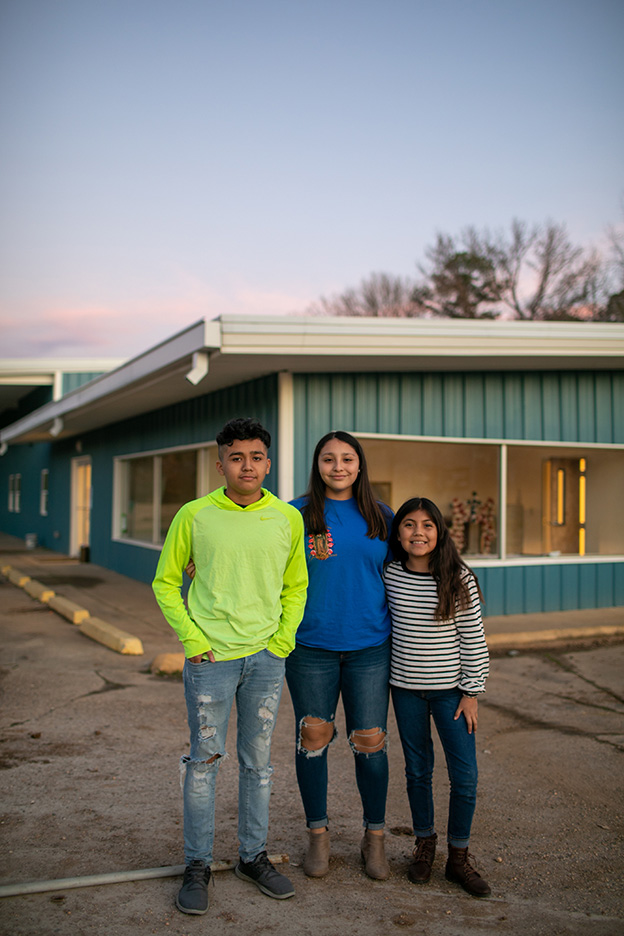 "The new church unites us and now we can invite others to see what our Church symbolizes and what our beliefs are. We now have a good place for children to prepare for confirmation and First Holy Communion," she continued.
"We are so proud of this church and can do so much more with our lives now."
On that evening, just outside the church, a giant white cross—repurposed from a telephone pole–stood awaiting to be installed, temporarily held in place by a crane.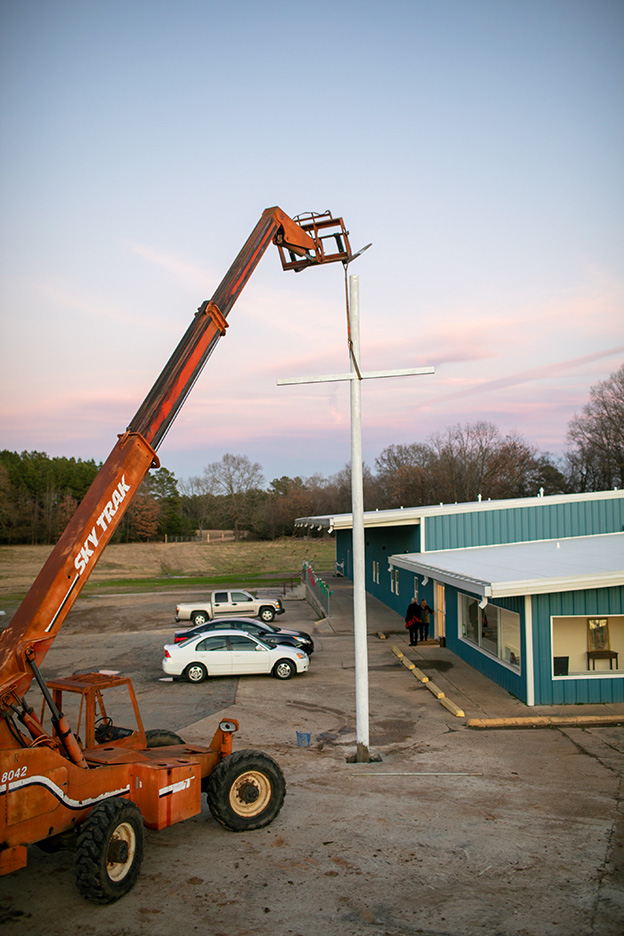 "It resembles what I see in God," Rodriguez said. "No beginning. No end. And not just for me, but for all the generations to come."
Catholic Extension has supported faith communities in Little Rock for more than a century. The story of St. Luke is just one of the many mission parishes outgrowing their churches in the diocese; the number of Catholics has grown from about 3 to 6 percent of the state population in the last fifty years.
You can help parishes just like these, in Little Rock and all across the country. Please donate to help us build up and transform these vibrant faith communities.
Donate Today
Struggling faith communities need your help.