"Las Posadas" is a traditional pre-Christmas religious celebration in the Latino community. During a procession, participants reenact the Holy Family's search for a safe place to stay before the birth of Jesus. 
For the community of St. Anne in Carthage, Mississippi, providing care and welcome to those in a foreign land has made their community strong and their faith vibrant. Like the Holy Family, the immigrants in their parish look for refuge in a foreign land—and when they knocked, they did not turn them away. These former strangers have now become friends, hardworking neighbors and decade-long fellow parishioners.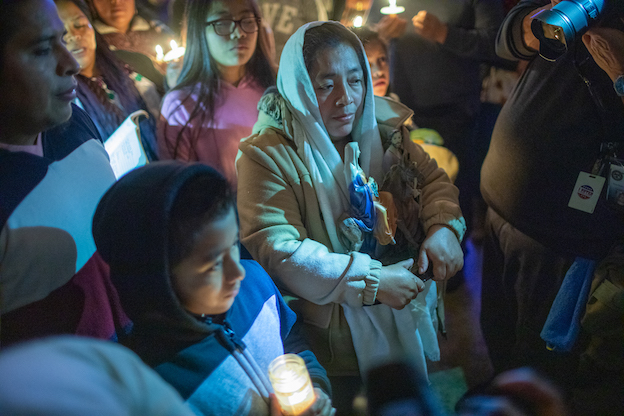 This August, the largest immigration raid in U.S. history tore these families apart, many of whom were Guatemalan immigrants. About 100 of St. Anne's 800 parishioners were affected by the raids. 
So when the group gathered for the las posadas celebration last week, they were happy to welcome a special guest—the newly elected Guatemalan Cardinal and human rights champion, Alvaro Ramazzini. He traveled to Mississippi this Christmas to offer comfort and hope to the hurting families.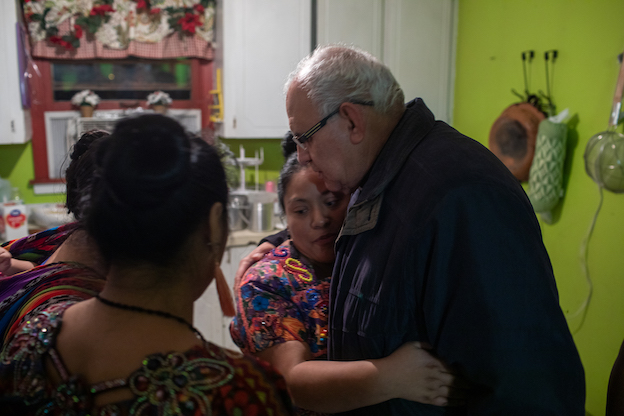 He was there to assure them that they are not alone. God is always with them. So were the many good people stand in solidarity with them, including Catholic Extension's many donors and partners who walk with them in this difficult time.  
Since the raids, St. Anne's pastor, Fr. Odel Medina, has coordinated hot meals and had a child psychologist ready to assist traumatized children separated from a parent.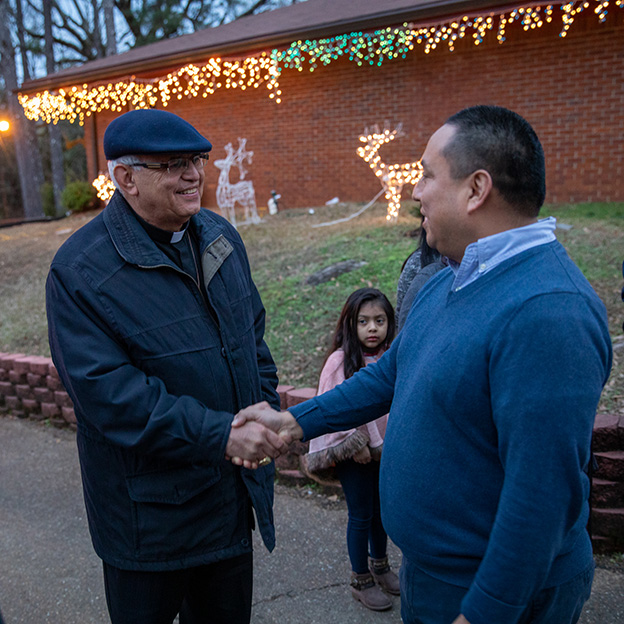 Through our Holy Family Fund, our donors have provided funding to support his efforts. The relief program assists low-income families who are financially dependent on a parent that has been detained or deported for immigration reasons.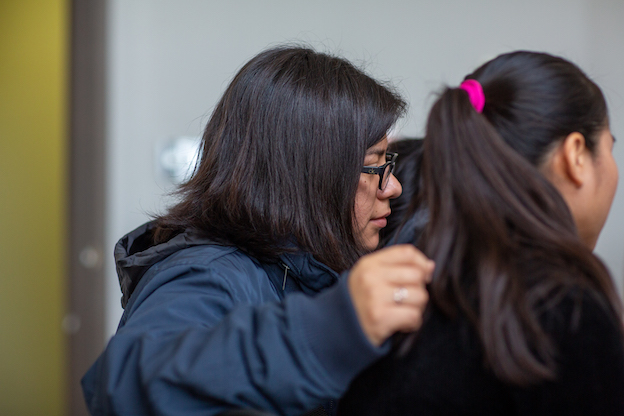 We have provided operational support to this under-resourced community for years, and will continue to be by their side.
We echo the spirit of the Nativity Story and Cardinal Ramazzini's message of Christian charity and love. None of us are alone. In God's eyes, there are no strangers. We are called to walk with one another. 
Many good people stand in solidarity with our suffering immigrant brothers and sisters, including Catholic Extension's many donors and partners who walk with them in this difficult time. Please keep this community and the donors to our Holy Family Fund in your prayers this Christmas season. 
Donate Today
Struggling faith communities need your help.