In my work at Catholic Extension, I've seen many examples of how the Church in the U.S. missions is a bellwether for the wider U.S. Church, very often in quietly hopeful ways. On a recent trip to Mississippi, I witnessed another example: the empowerment of local lay women who carry on a mission founded by a religious congregation. Saint Gabriel Mercy Center, an organization funded by Catholic Extension, was founded and run by women in two religious orders, but now has a staff that is comprised entirely of lay women.
This transition is historically significant. The past fifty years have seen significant drop-offs in membership in women's religious orders: the Center for Applied Research in the Apostolate reports that the number of religious women (nuns), for example, has dropped from a high of about 180,000 in 1965 to roughly 50,000 in 2014, a 72% decrease. Nuns staffed schools, hospitals, social service agencies, and parishes for generations, very often at very low salaries so as to make the institutions they served available to low-income families. Their often-unheralded service to the Church was a lifeblood, enabling the Church to offer people care throughout their lives—particularly to generations of immigrants and others on the margins for whom access to mainstream U.S. society was often prejudicially denied.
In recent decades, however, those institutions built by religious women have become expensive and difficult to maintain. Also, with fewer nuns, attracting talented lay people (and offering them appropriate salaries) has driven costs up. Perhaps more fundamentally, the challenge of carrying on the mission initiated by the nuns is rooted in the fact that much of the work they did was hard: caring for people on the margins for little money and often little appreciation.
Replacing women religious is not easy. Religious formation—that is, the process of training a person to live a radical life in service to the gospel—is a process that involves many years of classroom learning, in areas like philosophy and ethics; scripture and theology; and the history and spirituality of one's religious community. It also involves years of clinical training in various forms of service.
Transition of sponsored ministries from nuns to lay people has meant that the leadership once offered by the nuns must eventually be assumed by people whose formative experiences are different from those of the nuns. They must dedicate themselves to deepening their understanding and commitment to the mission, through prayer, study, and professional development. That process, while different from that of the nuns, nevertheless brings its own gifts. Lay people can bring different experiences of family or professional life, education, community, and commitment to the Church and the gospel, carrying forward the mission of the organization with new energy.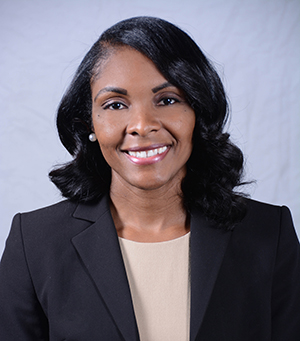 Saint Gabriel's is in Mound Bayou, a town which was founded by former slaves and which is the oldest all-black community in the country. The Center was founded by the Sisters of Mercy in 1999 and was later staffed by the Franciscan Sisters of Christian Charity based in Manitowoc, Wisconsin. This year, the first African American executive director was named: Dr. Shakebra Young, a native of nearby Cleveland, Mississippi. She brings years of training in business and human services, having previously worked at Sacred Heart Southern Missions in Walls, MS. She also has a particular concern for mothers and children, having written about her own experience as a single mother.
Dr. Young is joined by a number of other women, several of whom have worked at St. Gabriel's for a number of years. They operate a number of ministries: a thrift store, a sewing cooperative, an early childhood intervention program, outreach to seniors, a GED program, and a computer lab for after school use. They reach some 11,000 people per year.
What is most striking about St. Gabriel's is that the staff there are rooted within the community they serve in ways unlike the sisters who preceded them. These women are rooted in the same soil as those whom they serve. They are sisters in a different sense: not religious sisters, but sisters and neighbors whose home and family have roots in this region.
When the bishops gathered at Vatican II sought to paint a picture of the ways they saw that the Church needed to adapt to the modern world, they described mission work as seeking to plant the seed of God's word in new areas where ultimately those seeds would take root and grow in their own soil. St. Gabriel Mercy Center is such a place: it bears the legacy of the women religious who founded and tended it, but now it must grow on its own under the auspices of talented local women who seek to serve their neighbors.
Tim Muldoon, Ph.D. was formerly the Director of Mission Education at Catholic Extension.
Donate Today
Struggling faith communities need your help.