August 3, 2020, is the one-year anniversary of the El Paso shooting—a traumatic event that shattered the El Paso community and found Fr. Fabian Marquez comforting families for more than 48 hours.
Fr. Marquez is pastor of El Buen Pastor ("Good Shepherd") Mission, a Catholic Extension-supported church. He is also among the thousands of priests in the U.S. whom the donors of Catholic Extension have supported over the years by funding his seminarian education.
Catholic Extension connected with him on this dark anniversary to hear his own perspective on the tragedy, and how the El Paso community has leveled its grief through faith and solidarity.
News of an active shooter
Tears still well up in the eyes of Fr. Marquez as he somberly remembers the heart-wrenching moments he spent with the families of shooting victims of last year's massacre at a Walmart in El Paso, Texas.
On Saturday, August 3, 2019, a 21-year-old man, armed with 1,000 high-powered rounds of ammunition, drove 650 miles to El Paso with the intention of inflicting maximum harm to others, fueled by his hated of Hispanic people and immigrants. Inside the Walmart, eyewitnesses described him targeting Hispanic shoppers. A total of 23 innocent victims died, ranging in age from 15 to 90 years old.
When Fr. Marquez heard the news of an active shooter situation, his instincts as a shepherd kicked in:
As the alerts to my phone kept coming, God's voice did too. And He was saying loud and clear that I needed to [be there]."

Fr. Fabian Marquez
Sacred ministry in a school room
Father Fabian Marquez set out, not knowing exactly where he should go nor the grim reality awaiting him. He had heard on the news that authorities were establishing a family reunification center at the elementary school. "I thought it'd be a good place to start," he said. 
The center would serve as a gathering place for family members waiting for news of their loved ones trapped in the store. It would be a place where immense relief and joy for one family could be followed by heartbreak and anguish for another. Though he did not know it at the time, it would become a place of sacred ministry.
He said:
There I was feeling certain the Lord sent me, but without any idea of what I should do. Then I recalled a seminary lesson from a priest who served as an Army chaplain on the battlefields of Vietnam. He told us, 'Sometimes, you just need to be present.' And so, I was."

Fr. Fabian Marquez
Soon, he found himself on the frontline of the tragedy as local authorities manning the center shuffled anxious families over to him for comfort during a difficult and painful wait.
"It was very emotional," he stated. "People were extremely distraught and wanting of answers they deserved."
As the hours passed, many at the center received good or promising news about their loved ones. However, late into the evening, members of 17 families remained waiting, and their anxiety about the fate of their loved ones intensified.
He said, "The authorities encouraged the families to go home, rest and come back in the morning – that there would be no more news that night." The families decided to stay. For a moment, a shower and sandwich crossed Father Marquez's mind. But he knew he could not leave them.
By their side
As morning came on Sunday, it occurred to him that it was Mass time. That the community, indeed the entire nation, was, in fact, in church praying for the victims. Hoping to unite the larger Church's prayers to these suffering families, he gathered everyone together at the center and invited them to pray. They eagerly joined him.
I shared the Gospel story of the pain and anguish of the apostles together in the upper room following Christ's crucifixion. They felt as we feel now. And surely as Jesus was with them, He is with us."

Fr. Fabian Marquez
They prayed the Our Father, shared the sign of peace and the priest offered "the only thing I could think of at the time; Psalm 23, 'The Lord is my shepherd. I shall not want." It was the first time the families together consoled one another.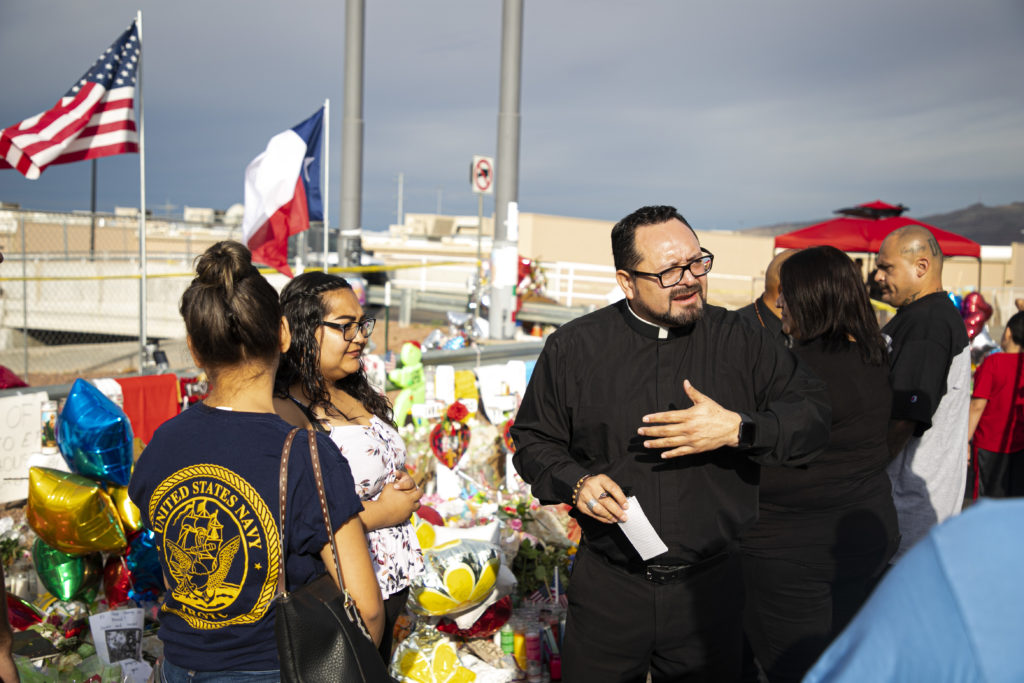 After the impromptu liturgy, the darkest of roll calls began at 10:30 a.m., as authorities called families into a room one by one to confirm that their relative was among those who had been killed. Fr. Marquez was at their side. He vowed to attend all 17 funerals, and with exception of the three that took place in Mexico, he did.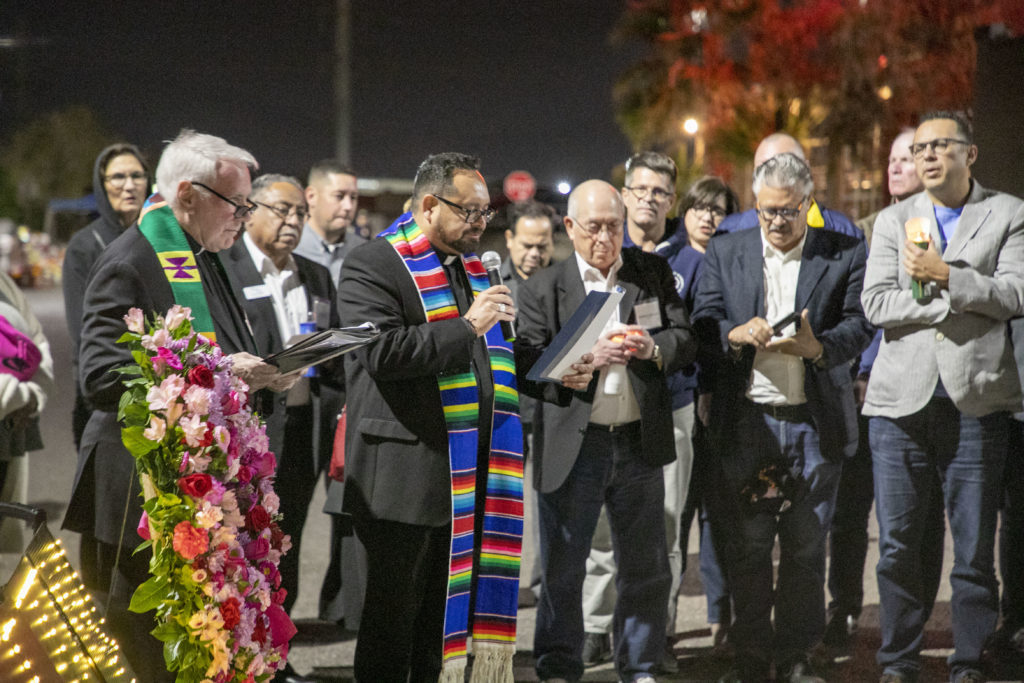 Like a good shepherd, he still remembers the names all those who lost their lives in the El Paso shooting.
Among them, he recalled María Eugenia Legarreta Rothe, a mother who had a little time to spare before picking up her daughter at the airport, and decided to stop into the Walmart.
He named Jordan and Andre Anchondo, the young couple out on Saturday errands who died shielding their two-month-old son from the bullets. Their son survived; they did not.
He remembered Raul and Maria Flores, a couple celebrating their 60th wedding anniversary who, despite their children insisting nothing more was needed, stopped to get a few extra things for the party.
Father Marquez described one conversation as "the hardest thing I have ever had to do in 15 years as priest." He remembers adults crying upon learning of their parents' death, asking "Why do they hate us?" They were in disbelief, asking, "Why do they want to kill us? What did we do?'"
The priest assured them otherwise:
'This is not the El Paso community,' I told them. 'We welcome the stranger. We would care for you; have fed you. The person who did this is not who we are. God is not present in him.'"

Fr. Fabian Marquez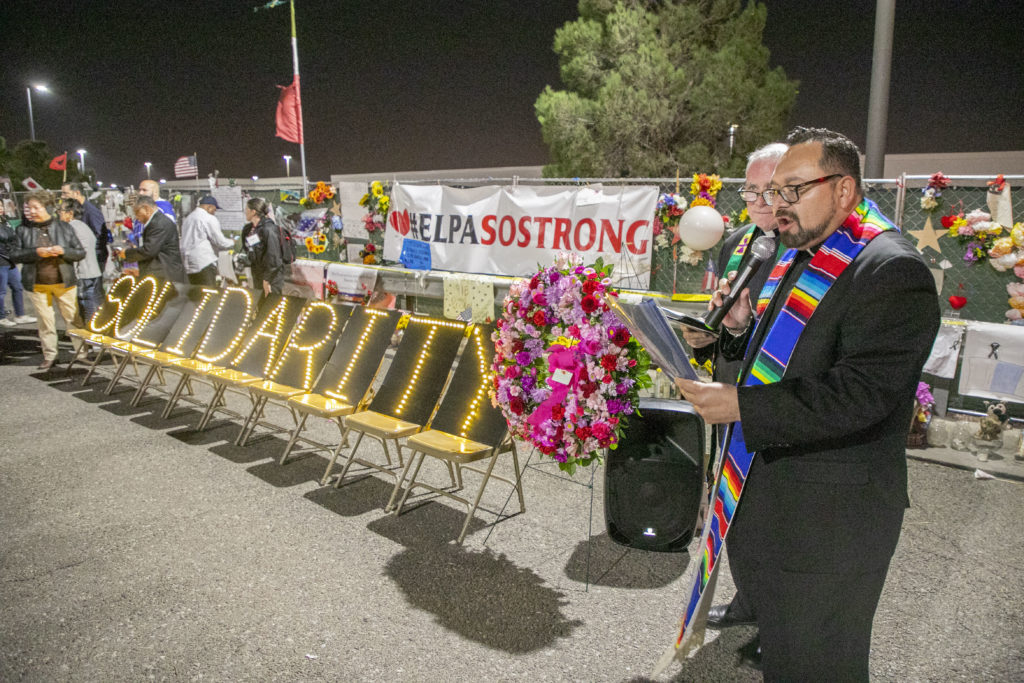 In the weeks following the tragedy, the community continued to rely on him for comfort and healing. As the Walmart prepared to re-open, store officials requested he return to the scene to bless the facility.
"As I completed the blessing, a pharmacist stopped me," he recalled. "She had sheltered customers and coworkers in the pharmacy during the rampage and asked me if I remembered to bless the pharmacy. I assured her I had."
One year later
Now on the one-year anniversary of the El Paso shooting, Fr. Marquez reflects on the heroes:
The store employees were brave and saved many lives. The first responders were selfless in rushing toward the danger to help. And the community … the 'El Paso Strong' community, that created an unbreakable bond in the midst of the unthinkable. In faith, they chose love and unity over hatred and division."

Father Fabian Marquez
He does not count himself among the heroes that day, but rather concludes, "I am His humble servant. God placed me where he wanted me to be and gave me the grace to do what was needed."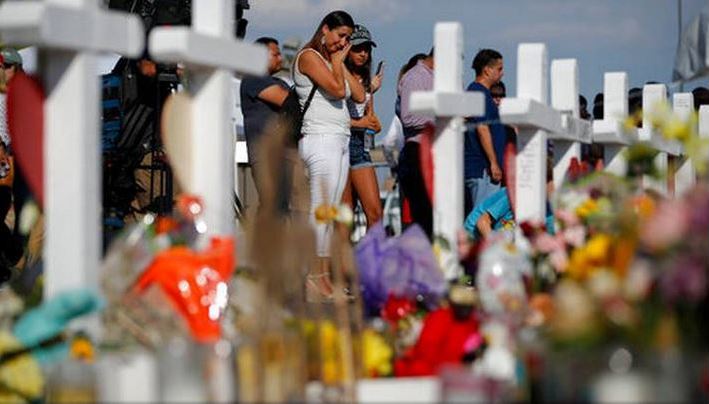 As we live through the current pandemic and witness the ongoing impact of social injustice in our country, he sees connections in how the Church must respond:
I see Christ in George Floyd. It should not matter what you look like. Only that you are a child of God to be safeguarded, loved, respected and treated with inherent dignity."

Fr. Fabian Marquez
His experience in last year's horrible, hate-filled massacre is another example of the Church's powerful witness that neither death nor evil have the final say over us.
But even more than just providing consolation and hope in times of sorrow, Bishop Mark Seitz of El Paso signaled that the Church's role must go even deeper to combat hatred.
In his October 2019 Pastoral Letter titled, "Night Will be No More," he stated, "as builders of the Temple of Justice here in the Americas, it is not enough to not be racist. Our reaction cannot be non-engagement. We must also make a commitment to be anti-racists in active solidarity with the suffering and excluded."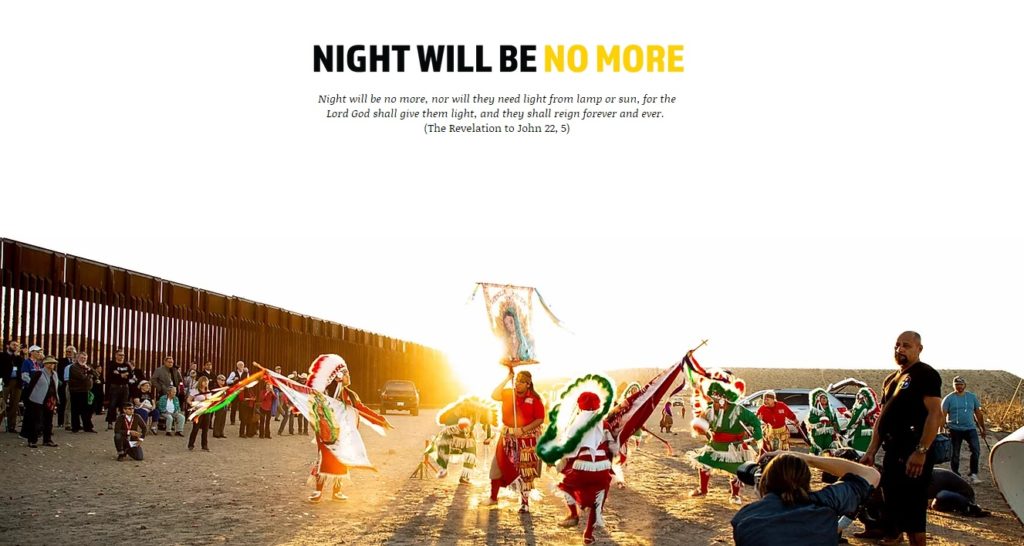 His words have been consistently backed by action. The Church in El Paso, along with Catholic Extension support, remains committed in so many ways to those who continue to struggle on the margins, seeking justice and opportunity. Indeed, that was visibly evident this past June, following the death of George Floyd, when Bishop Seitz prayerfully knelt in solidarity holding a "Black Lives Matter" poster, which prompted a supportive call from Pope Francis.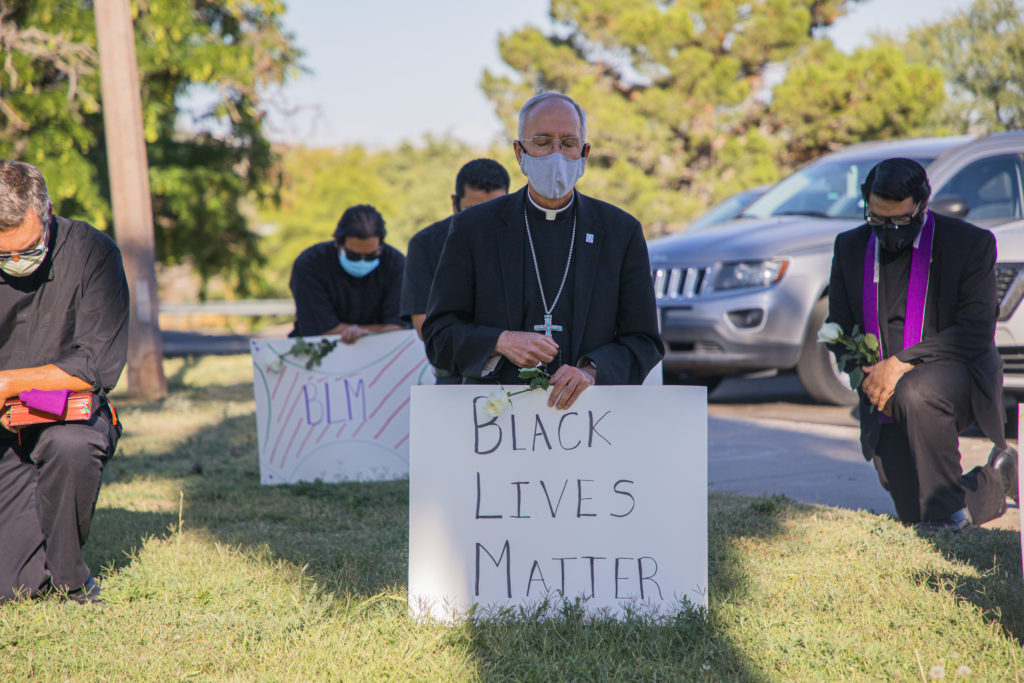 As Bishop Seitz reflected in his 2019 pastoral letter, "We must continue to show the rest of the country that love is capable of mending every wound."
He, Fr. Marquez, and hundreds of thousands of Catholics in El Paso continue to do just that.
Donate Today
Struggling faith communities need your help.