As COVID-19 cases rise across the United States, so do the wide-reaching consequences of the unprecedented crisis.
The sudden loss of millions of jobs and cleared-out grocery shelves are troublesome for the average American. For the most vulnerable in our country—the elderly and immunocompromised—it's a matter of life and death. Each trip to the grocery store is a potential risk to their lives, and the items they need to purchase might not even be available.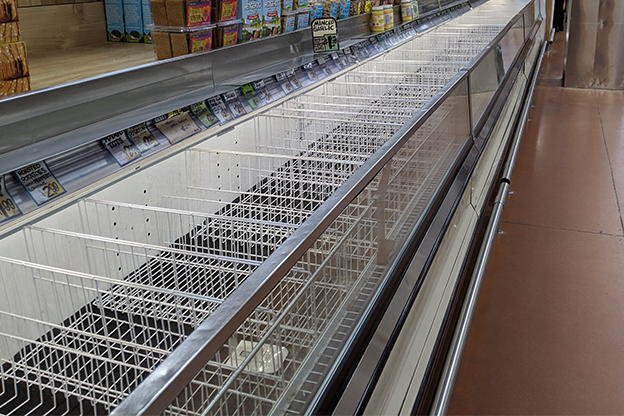 Time and again in dioceses supported by Catholic Extension, faith communities are first to step up in the aftermath of natural disasters, immigration raids, and more. Catholics in the Diocese of El Paso, in particular, have overcome extraordinary hurdles, all while living in an area with extreme poverty.
The law of love is that which guides everything we do."
—Bishop Seitz
The area has a growing Catholic population, but few resources to support it and keep people connected to their faith. Catholic Extension donors provide funding to educate leaders and seminarians, adult and youth ministries, and church building.
One of these extraordinary leaders is Veronica Rayas, the director of the Office of Religious Formation for the diocese. She is usually running the faith and culture formation of young people at Centro San Juan Diego, a center supported by Catholic Extension. In 2018, she opened her arms—and the center's doors—to a sudden influx of asylum-seekers in need of shelter.
Now, she is mobilizing teams to meet spiritual and material needs during this crisis.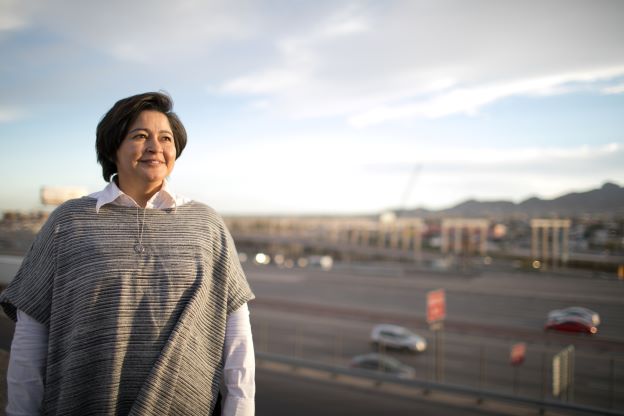 "It's a terrible struggle for them. They are already on such fixed incomes and even if they could get to the grocery stores, the shelves are bare," she said about the elderly. "We have deployed teams to check in with them via phone and to provide and deliver groceries."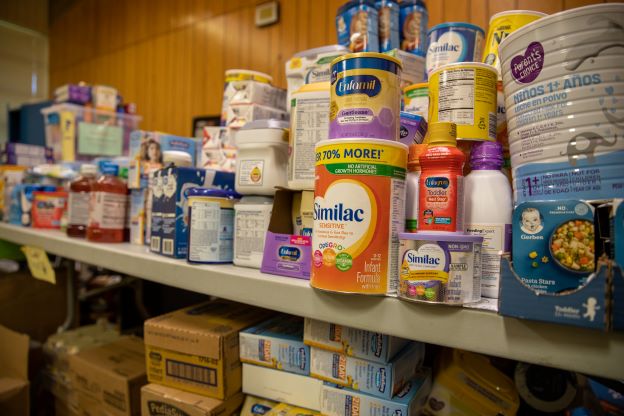 Making matters worse, Rayas explains that individuals who suffer job loss are turning to their elderly parent or grandparents for help.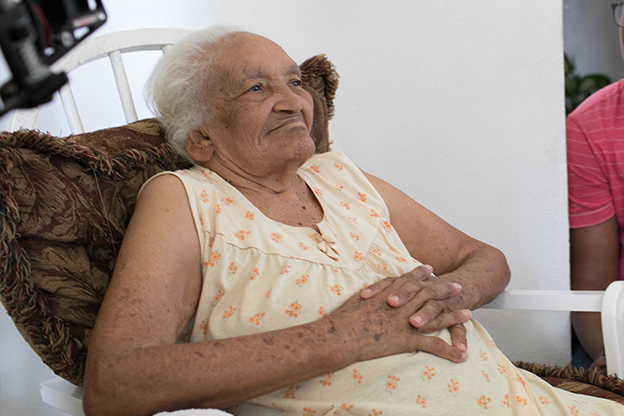 "This means the little they receive may be insufficient or may be given away to their family in need," Rayas said.
The Diocese of El Paso is no stranger to tragedy. The community was shattered just a few months ago when a shooter, motivated by racist doctrine, killed 22 people and injured dozens more. The Church stepped up to offer solace and comfort, including Father Fabian Marquez, who attended the funerals of the many victims. Marquez's seminarian education was supported by Catholic Extension, and he was a 2019-20 Lumen Christi Award finalist.
Recently, he climbed up Mt. Cristo Rey, a sacred site in the area, to join Bishop Mark Seitz and six other priests in prayer for everyone in El Paso affected by the coronavirus.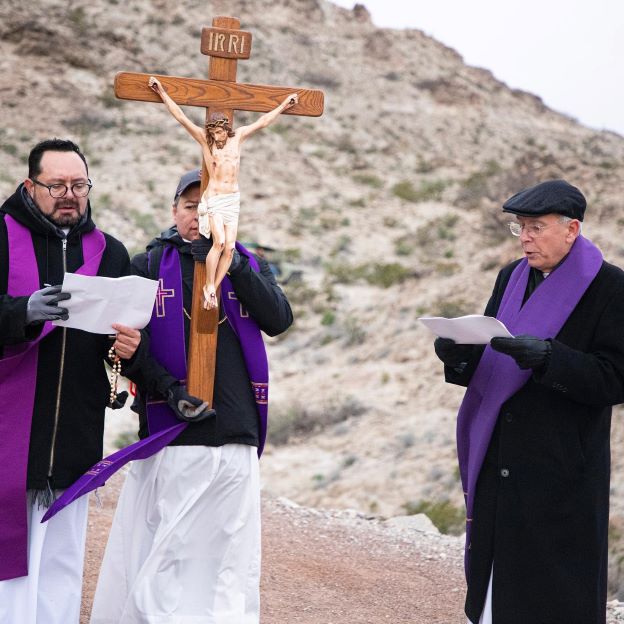 Despite the social distancing mandate, El Paso is coming together once again. In a letter to the faithful in response to the coronavirus crisis, Bishop Seitz said, "The Church also has to respond resolutely and in a way that sets an example for others. The law of love is that which guides everything we do. Every other good gift and every other law finds its fulfillment in our love for God and for all his daughters and sons."
The diocese is working to get the word out that help is available.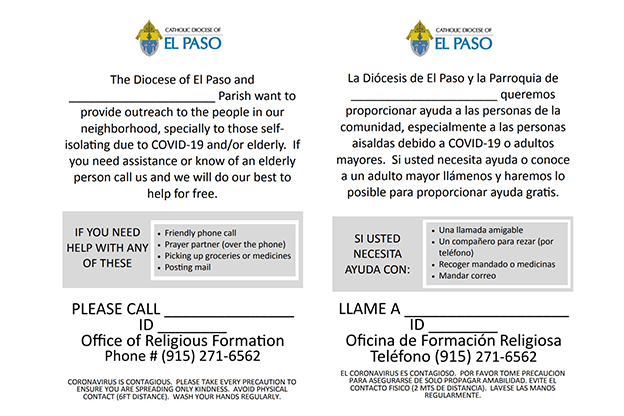 "We will be even more committed during this time to care for our brothers and sisters in need, the poor, the elderly, the sick and recent immigrants, even at the cost of great sacrifice," said Bishop Seitz.
Please help faith communities like those in the Diocese of El Paso be able to continue their life-saving outreach. Support our coronavirus response virtual collection basket, which is helping poor faith communities affected by COVID-19.
Learn about our GIVE PRAY INSPIRE initiative to join us in building solidarity among Catholics around the country!
Donate Today
Struggling faith communities need your help.