In the strongest of a series of earthquakes to plague the island of Puerto Rico since December 28, a 6.4 magnitude earthquake rocked the island this morning and terrified residents.
In these moments of fear and uncertainty, Catholic faith communities came together for strength and comfort.
Immaculate Conception Parish in Guayanilla collapsed. No one was injured, but men carried the tabernacle to safety through the rubble.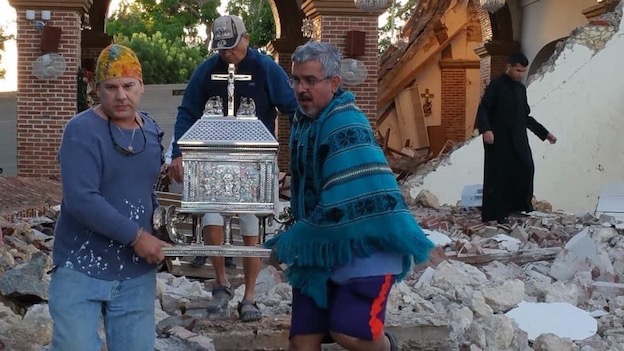 Photo by El Visitante PR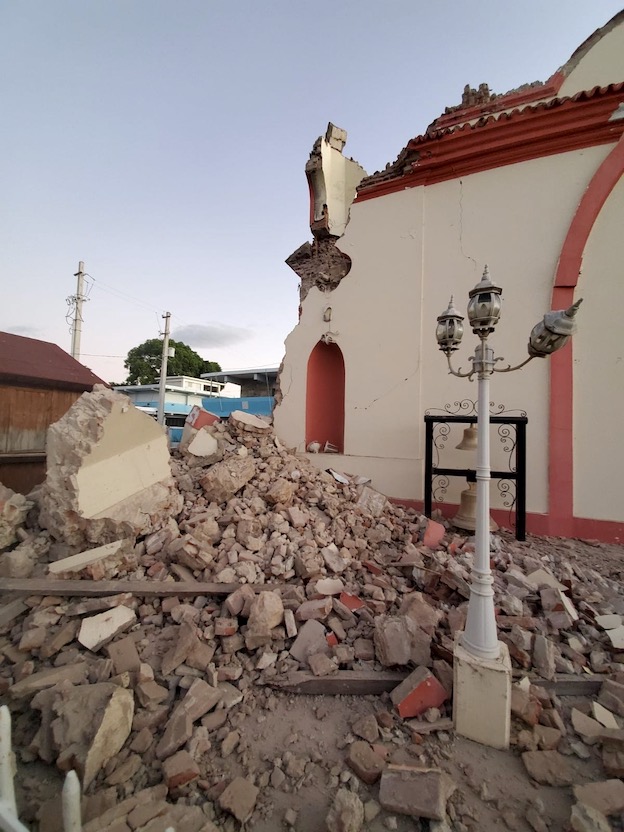 Photo from the Diocese of Ponce 
Along the Caribbean sea in Guanica, the Dominican Sisters of Our Lady of the Rosary of Fatima were huddled together near the epicenter. The women are frightened, especially worried for the vulnerable elderly sisters at the convent and asking for your prayers.
Please join Catholic Extension in praying  for everyone affected by these  earthquakes, on an island that is still recovering from the massive hurricanes that tore communities apart in 2017.
Our donors have supported Catholic faith communities in Puerto Rico for over a century. And during  traumatic events  like this, our funding helps meet the significant spiritual and emotional needs of our brothers and sisters enduring such devastation. Please consider a gift to help ministries support all those affected.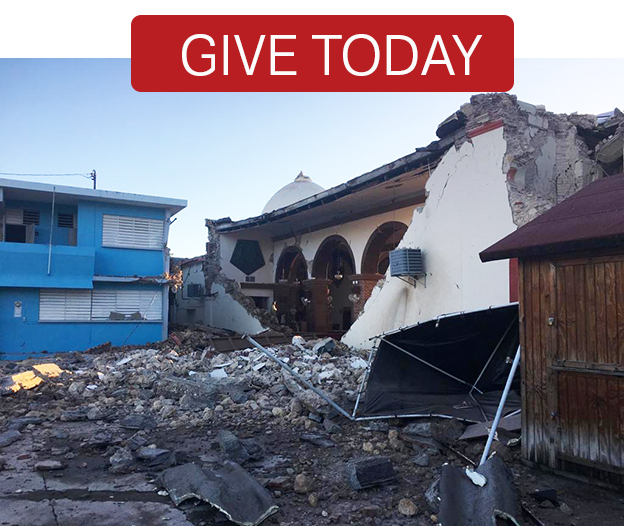 Donate Today
Struggling faith communities need your help.