Cardinal Cupich, archbishop of Chicago and chancellor of Catholic Extension, announced a call for common prayer and the ringing of church bells five times a day.
Individuals can set alarms on their phones to remind them of them of the prayer times.
This practice offers the experience of being united in prayer, especially at a time when we are isolated. By pausing and lifting up in prayer all those affected by the pandemic, we can offer those in need our support and let them know that they are not alone.
The prayer times will continue every three hours each day. Each of the five prayer times will be dedicated to a specific group particularly impacted by the pandemic.
Save the prayer cards below to your phone!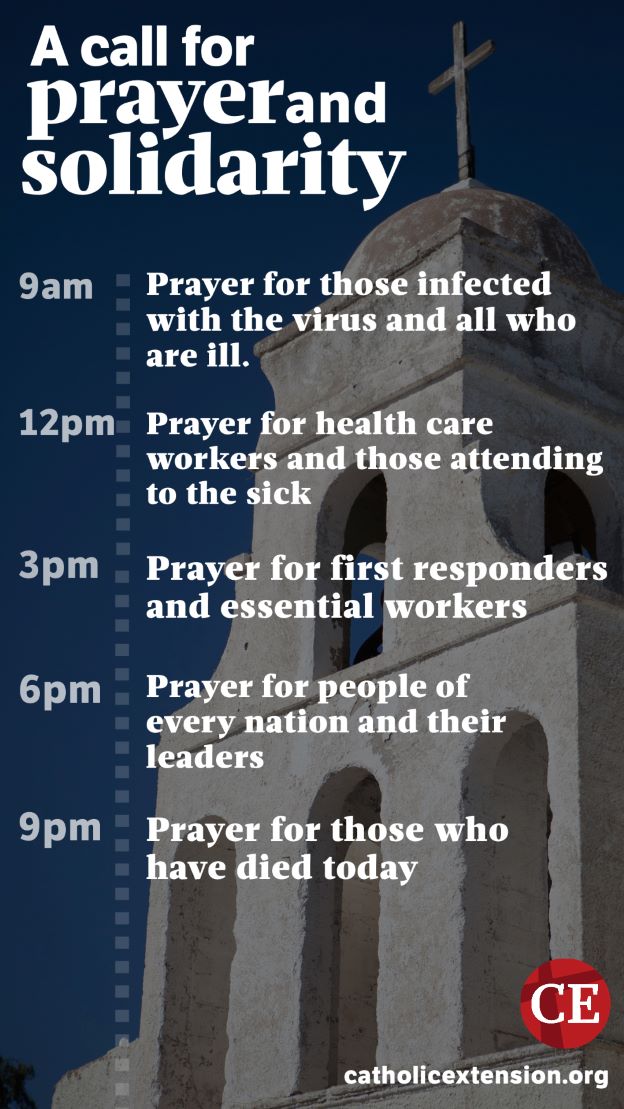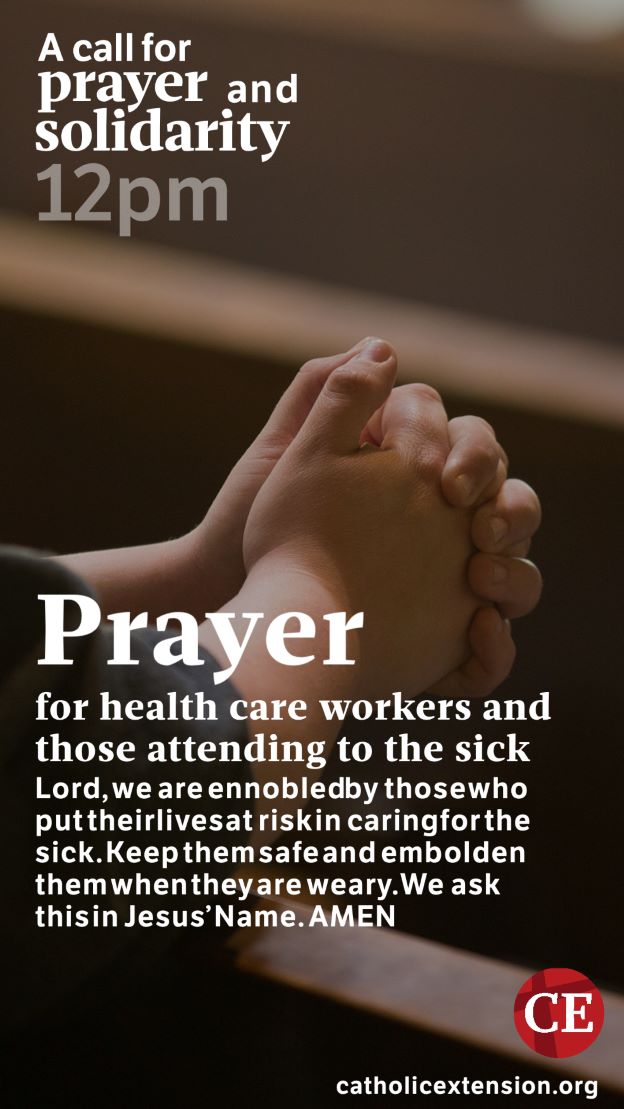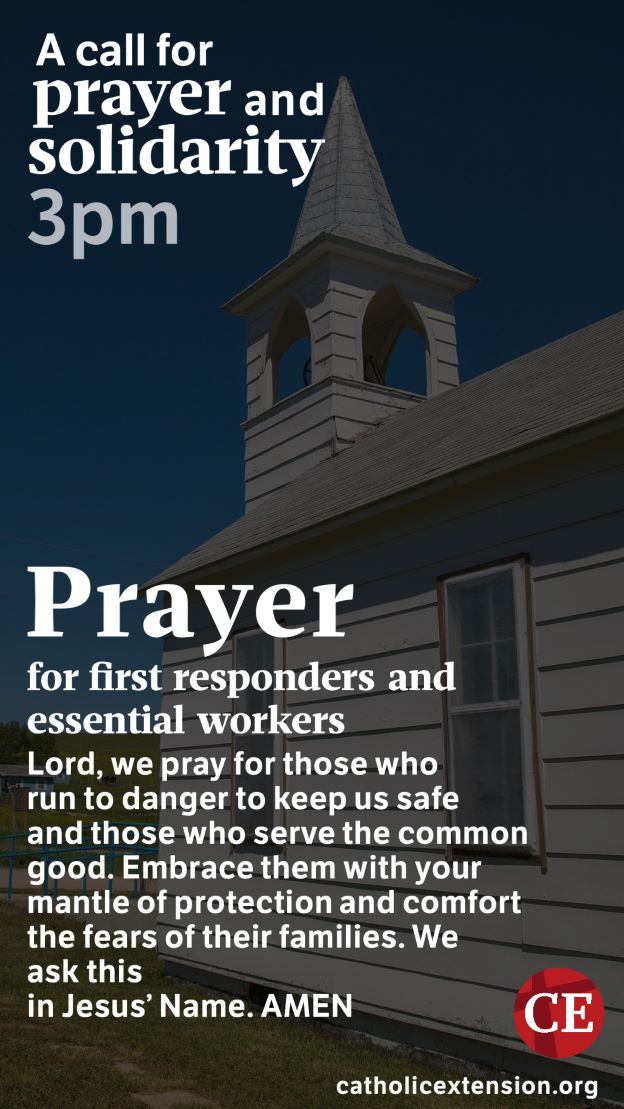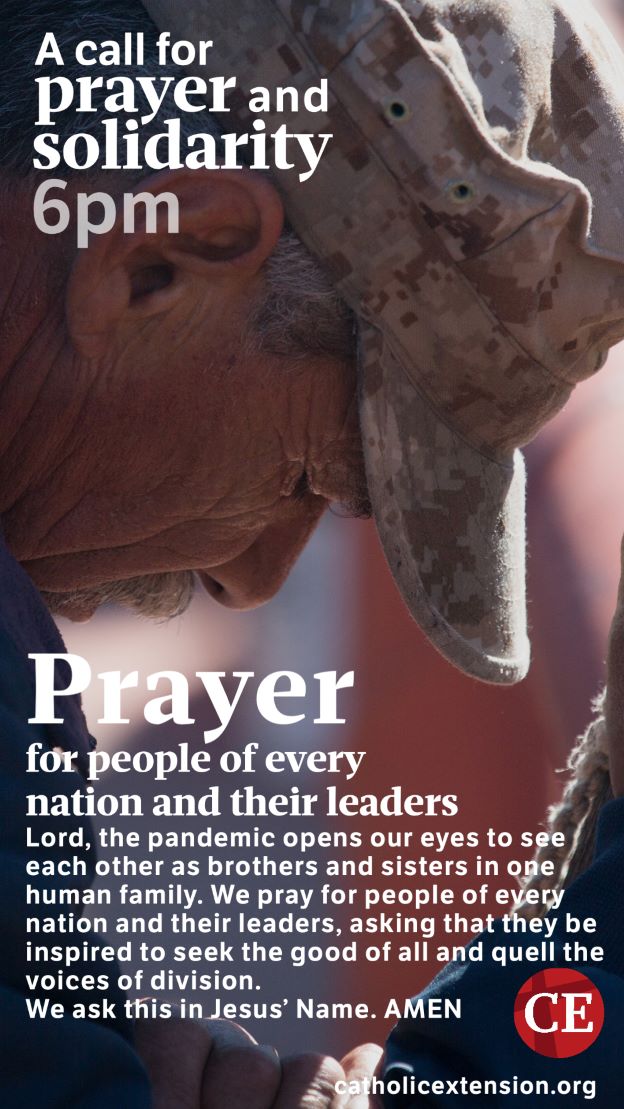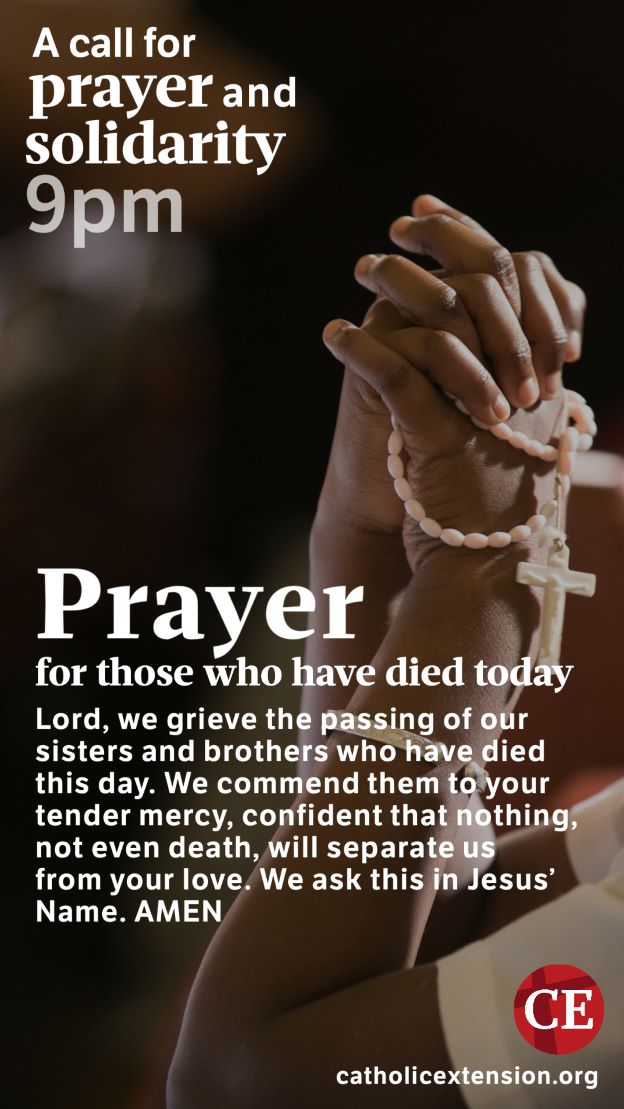 Faith communities need your help to continue their life-saving outreach. They cannot do it alone. Express solidarity with impoverished faith communities affected by COVID-19 by giving to our coronavirus response virtual collection basket, praying with and for us and inspiring others by sharing this resource.
Donate Today
Struggling faith communities need your help.