Sister Marie-Paule Willem, FMM, has lived through some of the world's most horrific moments: Growing up in Nazi-occupied Belgium, she ducked from bombs and sabotaged German trucks. As a sister serving the poor in Latin America, her name made "kill lists" more than once. And she has seen the horrific realities asylum seekers experience on the U.S.-Mexico Border.
But instead of becoming tired or embittered by these experiences, this 86-year-old sister has developed strength and a dedication to love unconditionally. 
She recently met with our staff to share her story and encourage our work to support Catholic faith communities in need like hers in New Mexico. Our 2018 Lumen Christi Award recipient told us fearlessly: 
"Our power as humans is our capacity to love and to love God."  
As a little girl growing up in Belgium, she lived through Nazi occupation. She remembers the air raid sirens blaring while she headed for cover amid a shower of bombs. She and the other children in her neighborhood added sugar to the gas tanks of Nazi vehicles to cause malfunctions. 
As a young religious sister, she ministered in Argentina, Paraguay and Uruguay during times of political upheaval. She risked her life to help innocent people placed in internment camps by military dictatorships.  
Today she leads a growing church in New Mexico. She works with immigrants, tutoring them, teaching them English and helping them prepare for citizenship. She also serves women in detention at the local jail, visiting them even on Christmas: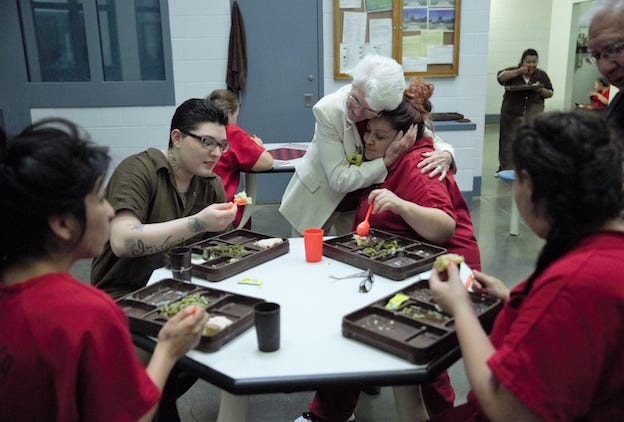 At an age when most people might consider retirement, she carries on, staring down whatever challenges life throws at her with her calm voice:  
"There is nothing that love cannot face. We can always expand our hearts."
She once accompanied a detainee giving birth. The woman's limbs were shackled, and it took Sister Willem 50 minutes of begging to convince the guard that just one limb should be unshackled to allow the mother a few minutes to hold her child before the baby would be whisked away.
Using poetry and heartfelt meditation, she gathers with these detained women to help them find hope, dignity and self-confidence. She tries to put herself in their shoes and imagine what they are confronting. She keeps them connected to their families and prepares the women for their eventual release. She prays with and for them:
"Without prayer, I become deaf to the voice of love. Prayer is the discipline of listening to the voice of love, the voice of Jesus, who is the creating love of God. Without prayer I cannot see my brother and sister as God sees them. Without prayer, I cannot be attentive to them as God is attentive to each of us."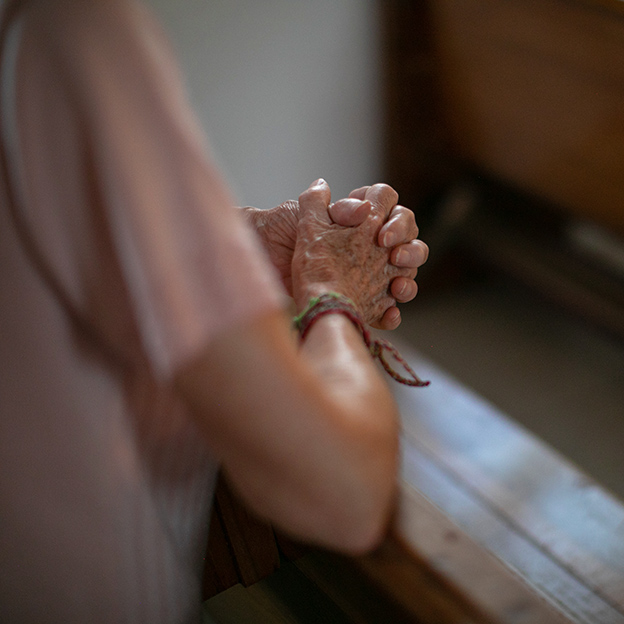 In a neighborhood where there are no street lights, the only thing illuminating the town is the lit cross on top of the church where she serves the community. The light of the cross draws people to San José Mission just as much as Sister Willem's radiant smile and steadfast commitment.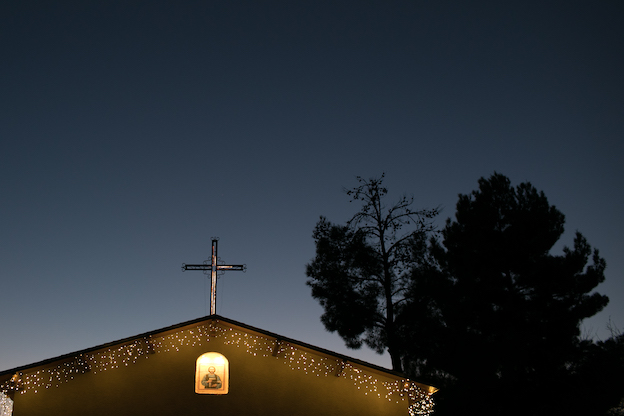 Catholic Extension is proud to support faith-filled individuals like Sister Marie-Paule, who share God's love with those in some of the poorest and most isolated parts of our country.
Donate Today
Struggling faith communities need your help.