When the students in Illinois heard about their Native American neighbors in Minnesota, they wanted to help. Throughout Advent, they collected their own change and chore money to benefit the Tekakwitha Center, a faith formation center for Native American children in Minnesota.
By filling "Jingle Jars" in their classroom with coins from their piggy banks, the children in Illinois were able to donate $300 to the program. Thanks to their generosity, their new Midwestern friends will now have a place to gather each Wednesday evening to learn about the faith.
"This donation is truly a gift from these children's hearts for the sake of another," said kindergarten teacher Mary Beth Steinkoenig, "It was a great way to form disciples to continue to the work of building The Kingdom!"
Without the generous support of others, the community on the White Earth Indian Reservation would struggle to find the resources to educate and inspire the next generation of Catholics.
We are proud to support partnerships like this one through our parish projects program. If you'd like to learn more, visit our Parish Projects page or contact Natalie Donatello at 312-795-6057 or ndonatello@catholicextension.org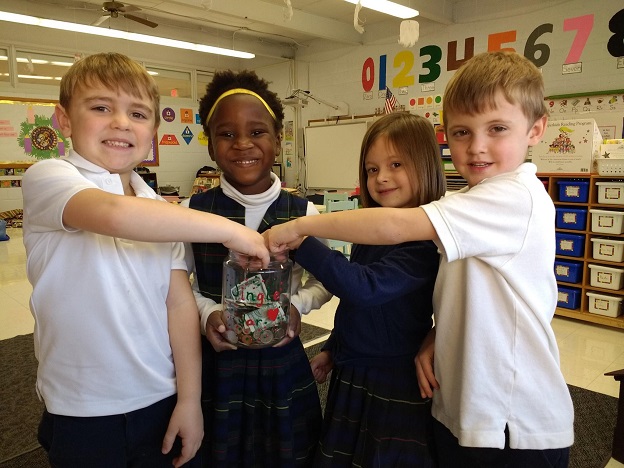 Children at Blessed Sacrament Catholic School in Morton, IL collected change in their "Jingle Jar" for faith formation programs at the Tekakawitha Center in Minnesota.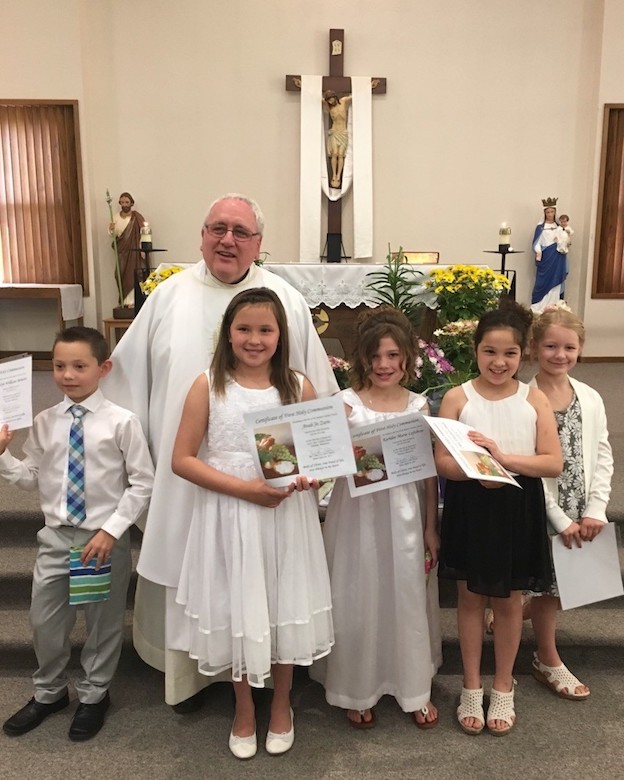 Children celebrate their First Communion at the Tekakawitha Center in Minnesota
Donate Today
Struggling faith communities need your help.