Long before there was a nation called "The United States," there was a Church present in this land from sea to shining sea. Both the Church and the nation established roots in this soil and grew together.
In spite of nativists who, over the years, created a story of an America in which Catholics were foreigners, the story of the Catholic Church in this land is over 500 years old.
Take a look back at the history of the Catholic Church in the United States.
16th-17th Century
For centuries, indigenous peoples had populated the continent. Spanish explorers, and later missionaries from European countries, encountered these peoples beginning in the 16th century in places we know today as California, Arizona, New Mexico, and Texas. One can see the legacy of these encounters in places like the Tohono O'odham nation in the diocese of Tucson, where the community is as proud of their Catholic faith as they are of their native traditions. Similarly, in the diocese of Gallup, Saint Joseph Mission School serves members of the Acoma and Laguna Pueblos, teaching children about their rich history while forming them for service to the community and the world.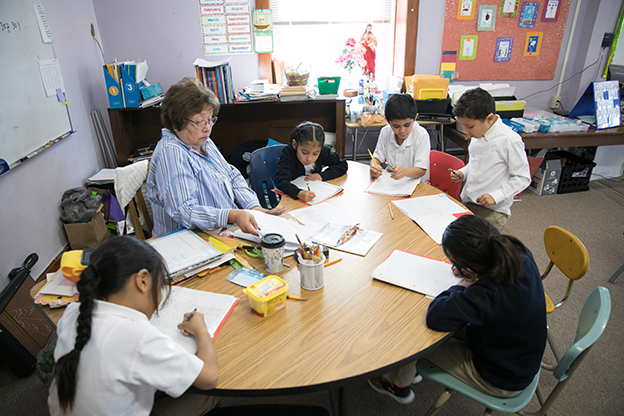 Throughout the Northeast and Midwest, Jesuits were among the first Europeans to make contact with native peoples, such as Brother René Goupil (d. 1642) in modern-day New York and Jacques Marquette (d. 1675) in modern-day Michigan. Also in Michigan was Venerable Frederic Baraga (d. 1868), celebrated as a patron in the Diocese of Marquette.
18th-19th Century
One early missionary was Jesuit Father Eusebio Kino (d. 1711), who worked among the Tohono O'odham, whose ancestral lands stretch into modern-day Sonora, Mexico. Named after him is the Kino Border Initiative, which operates on both sides of the border in Nogales. It will open a new facility in the Mexican side later this year. Another was the recently canonized St. Junípero Serra (d. 1784), whose mission trail is commemorated throughout California. He is buried in the Diocese of Monterrey, established in 1840. Serra's legacy includes travel to Mexico City for a "bill of rights" for indigenous people. Fittingly, today this mostly poor diocese includes a number of indigenous peoples who have migrated from Mexico. Catholic Extension has been proud to support these and other ministries that have had deep impact on communities up and down the West and Southwest United States.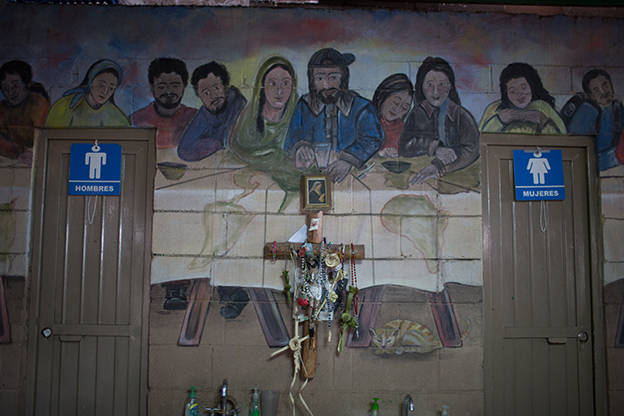 19th Century
Later figures were instrumental in building communities in the English-speaking East coast. John Carroll (d. 1815) was the first Archbishop of Baltimore, a diocese that stretched across much of the Eastern United States. Later dioceses were carved out of it, as far away as Mississippi and Alabama. The Diocese of Natchez, which later was moved to Jackson, was carved out of Baltimore in 1837, though its Catholic history stretches back to the arrival of Robert de la Salle in 1682. Even though small, the Catholic population in Mississippi has vibrant communities which have grown and changed over the decades. Sacred Heart Church in Camden is a thriving African American parish, while the Saint Gabriel Mercy Center offers social services to the people of Mound Bayou.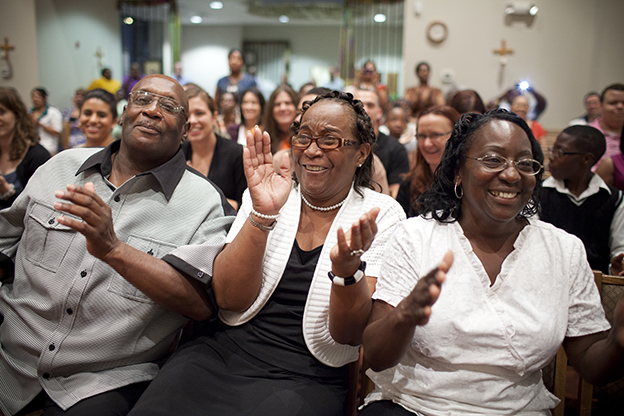 19th and 20th Century
In more recent history, we can look to the examples of several African Americans who have made an impact on the Church and on the country: Venerable Pierre Toussaint (d. 1853); Venerable Henriette Delille (d. 1862); Servant of God Mother Mary Elizabeth Lange (d. 1882); Servant of God Father Augustus Tolton (1854-1897), who escaped slavery and became the first (known) African American priest; and Servant of God Julia Greeley (d. 1918).
When Pope Pius X issued his brief establishing Catholic Extension as a papal society in 1910, much of the modern-day United States was still mission territory. There were only 46 states. Puerto Rico had become a territory 1898; Guam in 1899; and American Samoa in 1900. Most of the 100 largest U.S. cities were east of the Mississippi River. Two years later, New Mexico and Arizona would join the nation. In 1917, the United States purchased the Virgin Islands from Denmark. Alaska and Hawaii joined in 1959. The Northern Marianas Islands became a territory only in 1986.
Today
Former New York City mayor Ed Koch once spoke of the two women who greeted immigrants coming to our shores: the Statue of Liberty and Holy Mother Church. Today, Catholic Extension continues its century-plus work of supporting the Church's work among this land of both natives and immigrants. I am mindful of Emma Lazarus's famous poem on the Statue of Liberty, "The New Colossus," which describes the United States as the place where she welcomes "your tired, your poor, Your huddled masses yearning to breathe free."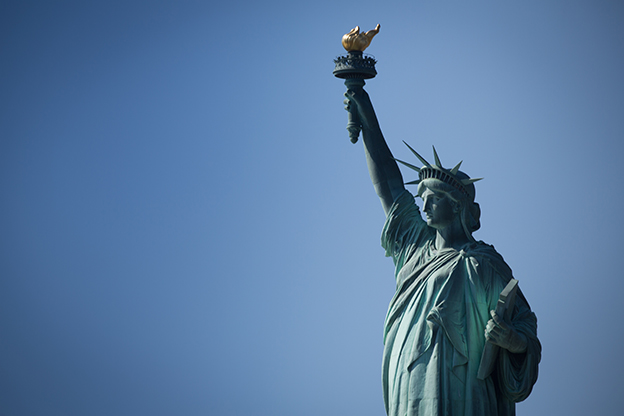 Catholic Extension has been active throughout these mission lands, reflecting our founder's vision that mission is part of every Catholic's DNA. We have built churches, trained seminarians and lay leaders, and supported the ministries of religious sisters. Some dioceses have followed the pattern established by Baltimore in the 19th century, splitting into smaller dioceses as populations grow and change. Others have become self-sufficient and "graduated" from mission status.
The story of the Catholic Church in America is, in many ways, the larger story of our nation. Even through major demographic shifts in recent decades, Catholics constitute the single largest religious group in the country, and their faith communities continue to transform U.S. society.
Donate Today
Struggling faith communities need your help.