Many young people in Stockton, California, come from agricultural families and face a myriad of challenges. In 2009 the FBI ranked the city as America's 10th most dangerous. Gangs, drugs and violence are rampant.
To navigate these pitfalls, they need many solid, positive pieces in their lives—education, jobs, faith groups—and most importantly, mentors. That's where Digna Ramírez-López comes in.
Digna has been helping vulnerable young men and women become leaders in the community for over 40 years. As the director of Hispanic ministry for the Diocese of Stockton, she has brought faith and cultural pride to thousands by ministering to youth through young adult programs, organizing standout events for the Hispanic community, and creating confidence within those she serves.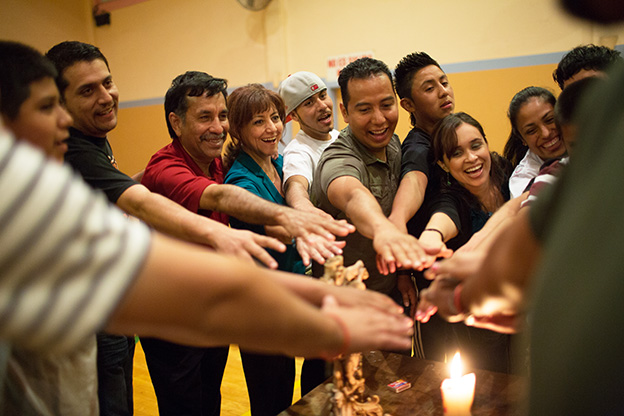 Her career began in volunteering, serving for years until she transitioned into the professional world; she was hired as diocesan director for Hispanic Youth and Young Adult Ministry in the Diocese of Stockton.
She is not alone in her efforts; her husband José leads the migrant ministry and Hispanic youth and young adult ministry. Together they form a powerful team that has been a force of change for the area. They received the Lumen Christi Award, Catholic Extension's highest honor, in 2013.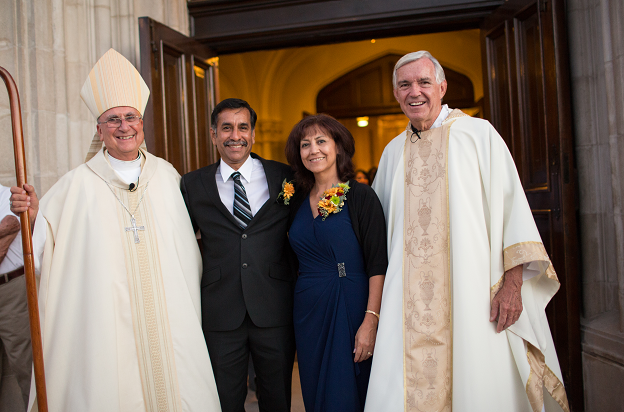 "Our goal is to multiply. We are dedicated to motivating new leaders to bring a message of change," she said.
She understands that for the Church to be transformative in this world, members must step up and bring their gifts and talents. They must be part of the Church's mission and be a robust, energetic community.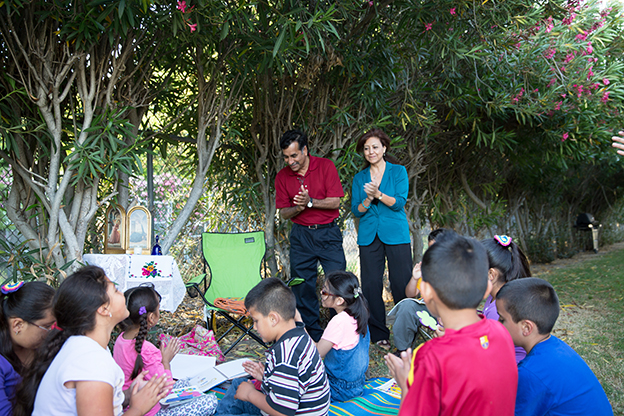 She has taken on new challenges over the course of these many years in service to her community. For a decade she coordinated a Hispanic Congress for more than 1,000 young people; now she organizes the annual diocesan celebration of Our Lady of Guadalupe. The event draws more than 10,000 people, including many young people and families.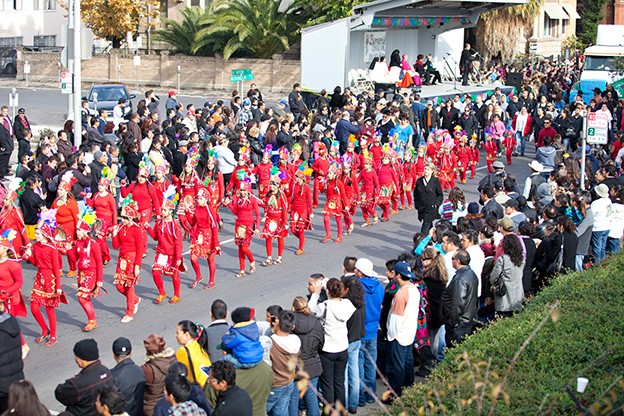 In 2008 she was honored with the conferral of the Cross Pro Ecclesia et Pontifice by Pope Benedict XVI, which is the highest medal that can be awarded to the laity by the Papacy.
With her and José's personal understanding of the challenges in the lives of migrant workers, they have "brought great dignity to the farmworker and to the people in the Hispanic community," said the late Bishop Stephen Blaire, who previously served in the Diocese of Stockton.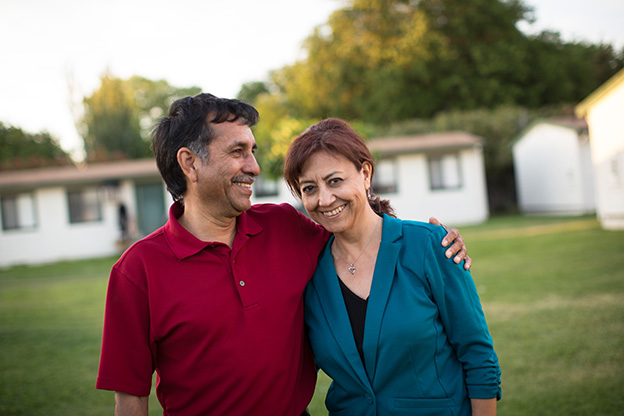 Donate Today
Struggling faith communities need your help.