In a trailer park outside Canton, Mississippi, a 12 year-old boy named Ezequiel hops on his bike. His face is resolute and even stern. His pregnant mother, Alma, is wearing an exhausted and worried expression, and asks him where his going. "To find work," Ezequiel says. His father has been taken away, and at this tender age he realizes that he is now the man of the house.
Alma is one of many whose husbands were rounded up when federal agents raided the chicken processing plant where they had been working for over a decade. Her friend Elena recounts the story during a Catholic Extension visit to Sacred Heart Church, one of several churches in the region that Catholic Extension has supported in recent years. Elena is currently caring for two other children whose parents have both been detained in the raid, and who were too terrified to tell agents that they had children at home alone.
Blanca, who works at the church, has invited Elena and another woman, Luz, to tell us their stories. She describes the pain she felt for Alma and Ezequiel, and how she told the boy to come to the church after school the next day to fill out a work application. She hastily put together something official-looking, had the boy fill it out, and told him he was hired. "He needed to feel he was helping to support his mom," she laments.
Blanca estimates that some 100 families from the parish have been impacted by the raids. Many do not know whom they can trust, but she assures Elena and Luz that they can tell their stories.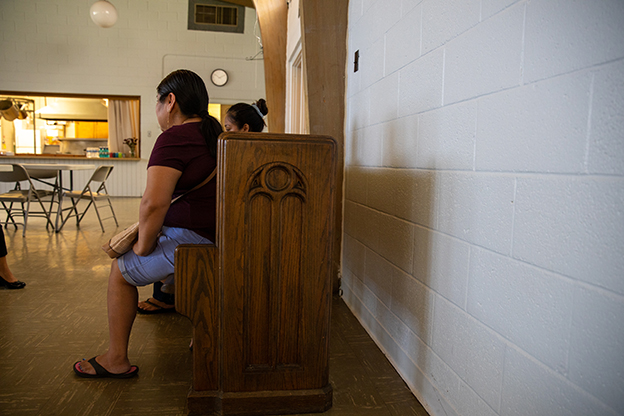 Luz, who to this point has not made eye contact, begins to open up. She is wearing an ankle bracelet that was given to her by the agents to track her movements while her immigration case is pending.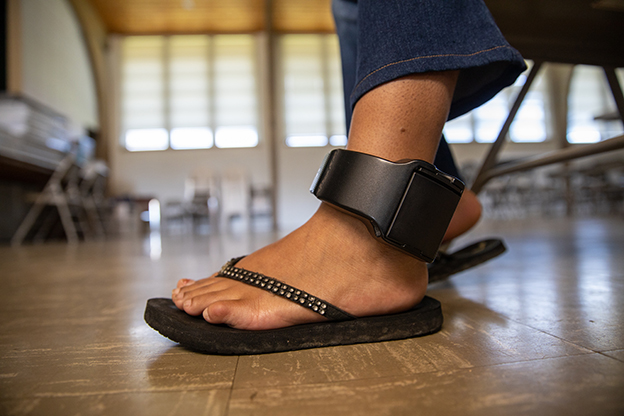 She recalls the change of shift, when she was leaving work and her husband was starting his shift, when 900 agents came, many with dogs. She immediately thought of her 7-year-old son who was beginning the first day of school. Later, when she told agents that he would be home alone, they released her.
Blanca says that Luz was one of many parishioners whose children were initially left without a parent to meet them after school. She immediately reached out to the pastor, Fr. Michael O'Brien, and they coordinated meeting the children, many of whom were crying. The Irish-born Fr. Michael expressed his gratitude that Catholic Extension was the first organization to send funds to address immediate needs. "This is the Katrina of our time," he said, referring to the catastrophic disaster of 2005 that required faith communities in Mississippi to care for the sudden throngs of homeless and jobless people.
One high school student later described the scene: some of the kids at the school were mocking them because their parents were being detained. Many were too traumatized to return to school.
When Luz returned to the plant, desperate to hold onto her job now that her husband was in detention, she was told that anyone with an ankle bracelet had to be let go. She was suddenly without an income, and without a husband. She plunged into depression and could not leave the house for days.
A friend told her to seek out Sacred Heart, where the parish had set up a food pantry and an emergency legal clinic.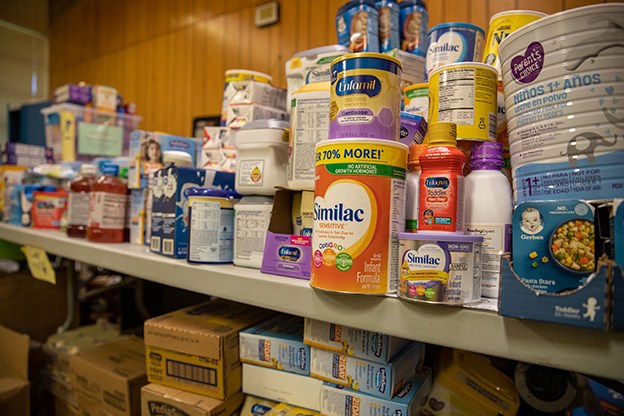 The union representing workers at the plants impacted came by with supplies, knowing that even while the people in detention were not union members, they still were important parts of the community.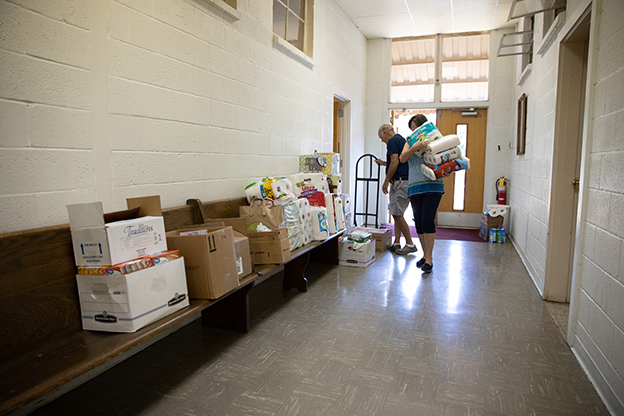 According to the Center for Migration Studies, some 60 percent of undocumented migrants in the state of Mississippi have lived in the U.S. for 15 years or more, meaning that they have become integral parts of local economies. An American Immigration Council report on a similar 2006 raid in Iowa showed that it caused a localized economic recession for six months to a year, including foreclosures, which rose by 50 percent. Local businesses lost their customers.
The raids have been especially hard on children, American citizens who went to the first day of school and later learned that one or in some cases both parents had been arrested.
The Guadalupan Missionary Sisters of the Holy Spirit who serve at three churches in the region point to post-traumatic stresses affecting many. There is a desperate need for bilingual mental health counselors, a need which local public schools are unable to accommodate. Thankfully, some great organizations have stepped to help to provide counseling services. Meanwhile, Catholic Extension is planning to support counseling services to address this ongoing need in the months ahead. This will be particularly important if there are new causes of trauma for families, such as an adverse court decision that results in deportation of a family member.
It is a frightening time for many families, some of whom have lived, worked, and paid taxes in the United States for two decades.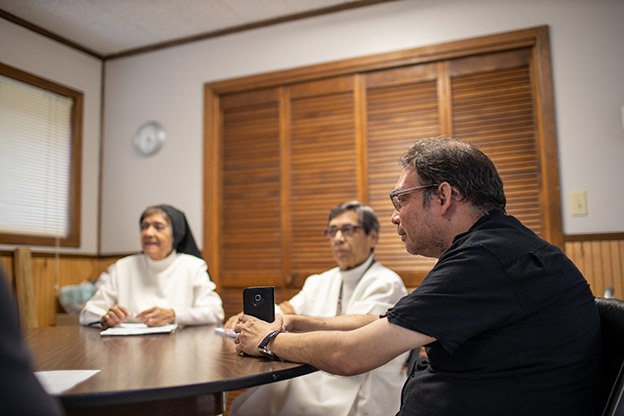 In response to the desperate needs many immigrant families face every day, Catholic Extension established the Holy Family Fund to assist low-income families in the U.S. who are financially dependent on a parent who has been detained or deported for immigration reasons.
The program, carefully developed over a two-year period, provides funds and supportive services to U.S.-dwelling children and spouses who experience extreme economic insecurity and profound trauma in the wake of these abrupt family separations.
In times of crisis, families are turning to the Church, hoping that it will be a place that offers comfort and hope. You can help families in crisis across the country, including those in Mississippi.
Donate Today
Struggling faith communities need your help.