National Vocation Awareness Week (November 3-9th) celebrates those called to the priesthood, diaconate and consecrated life. It is a time to pray for and support these unique vocations.
Those called to religious vocations devote their lives to embracing and sharing God's love full-time. In doing so, they have the power to change lives and transform communities. Our donors are proud to support many deacons, priests, and religious men and women across America.

Meet Sister Yelitza, a young woman who embraced her vocation to religious life. Her missionary work in Texas has helped Hispanic Catholics create vibrant Catholic community and grow in faith.
In Alaska, Madison Hayes is following his call to the priesthood in a place where some churches are only accessible by plane or boat.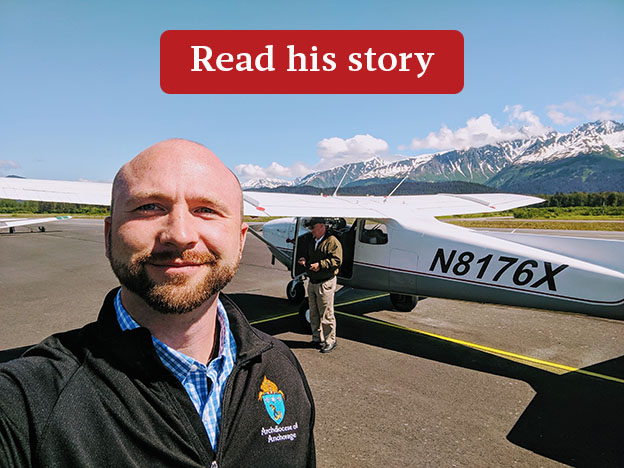 Catholic Extension works in solidarity with Catholics in some of the poorest areas of the United States. Our donors help fund seminarian education, leadership training, vocations retreats, salary subsidies for religious sisters, and much more. By supporting our organization, you can help vocations flourish in our country.