For months on end, tens of thousands have come. Men, women and children, some of them not even school-age, walk for days fleeing the unspeakable, hoping against all odds for a better future and a new life in America.
Many of them are either captured or voluntarily surrender to U.S. border patrol agents. They then begin the long legal process that will either end in deportation or, for the lucky ones who have family members to sponsor them and provide transportation, in a new phase of their journey into the unknown that is more often than not made more bearable by the welcoming arms of the Catholic Church.
In late April, Catholic Extension led a delegation of eight priests from the Archdiocese of Chicago on a mission trip to the Diocese of El Paso, an area that has received a significant influx of immigrants crossing the border.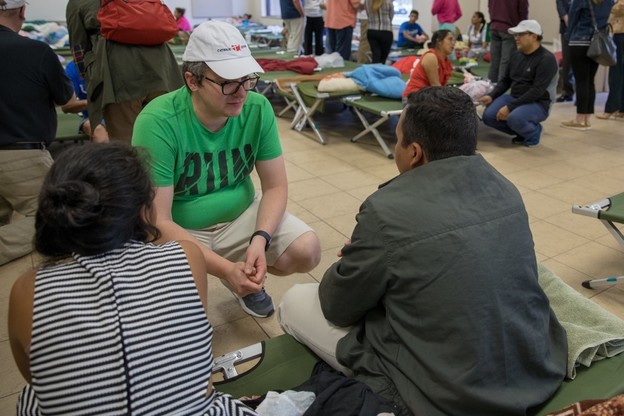 Within hours of landing, the priests visited the diocesan center in El Paso, which currently serves as a temporary migrant shelter. The group encountered new arrivals as well as several individuals and families who were scheduled to leave the following day to await their asylum hearings and be united with family members throughout the country.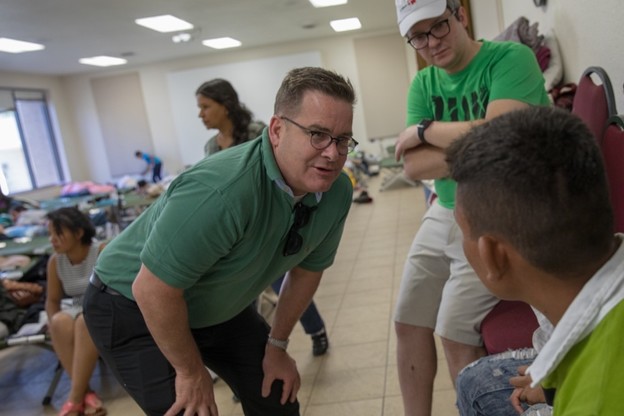 While children played outside, their parents told the priests of the time spent in government detention centers, where they slept on the floor and endured conditions starkly different from the hospitality, food, clothing, showers and even cots that they enjoyed at the center, which is supported by Catholic Extension.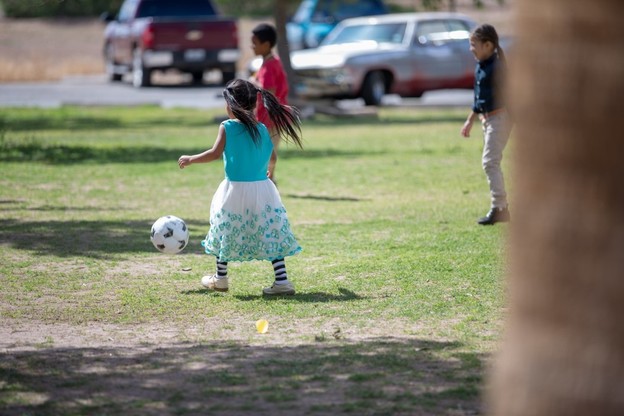 Several of the priests spoke Spanish and were able to communicate directly with the visitors. One man told of walking 15 days to the border, while carrying his five-year-old son. His foot was greatly swollen due to an ill-fitting shoe worn on his journey. Center volunteers compassionately cared for his injury.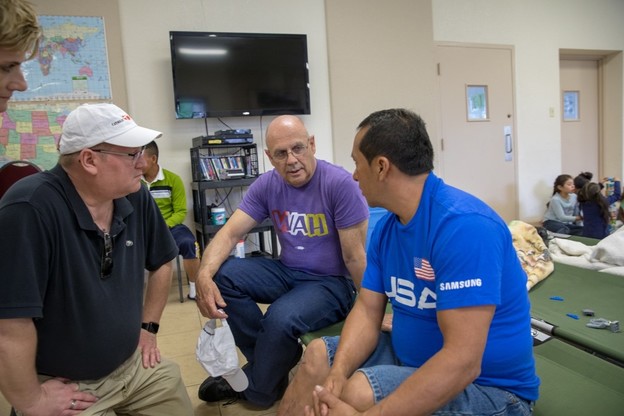 Before departing, Father Oswaldo Guillen led the entire group in an emotional prayer in Spanish, the power of which transgressed any language barrier and brought everyone together.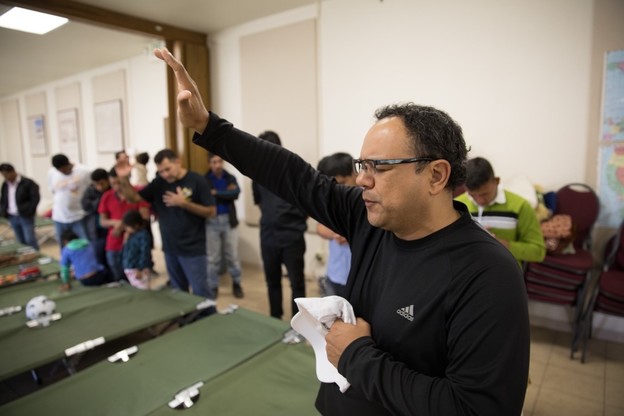 While the visit to the center was just the first stop on the two-day trip, the experience of speaking one-on-one with migrants starting their long and difficult journeys on what they hope will be new lives in the U.S., is one that the priests will carry with them forever.
The purpose of the trip was for the pastors to better understand the support provided by Catholic Extension to border ministries so that they might educate their parishes and find ways to help in the future.
Donate Today
Struggling faith communities need your help.