La Lomita Mission in Mission, Texas, is at the center of a legal dispute that leaves the historic chapel in the enforcement zone on the south side of a border wall, separated from the community that worships there.
The tiny chapel, located just steps from the Rio Grande, is a place of great significance for Catholics in the Valley.
Known locally as the 'cowboy priest,' Father Roy Snipes is a Stetson-wearing priest with a penchant for Lone Star beer and rescue dogs.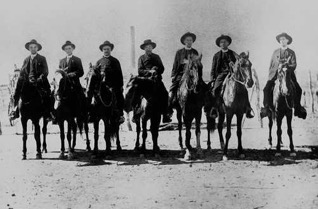 Though his horseriding is mostly confined to the yearly citrus parade in downtown Mission, Father Snipes is a member of the Oblate priests, who arrived in South Texas in the late 1800s and were quickly dubbed the "Cavalry of Christ."
The chapel is personally sacred to him, as he took his final vows there as a religious priest in 1980. As the legal battle ensues, Father Snipes has become known nationally for his folksy and eloquent defense of La Lomita chapel as a sacred place that is to be preserved. Here is how he described the chapel on NPR:
"If I was a poet, I couldn't describe it well enough. It's just a serene, beautiful place. The old oblates used to come and say Mass there on the…kind of mission trials… It reminds us that we come from a long line of love and faith and hope."
Catholic Extension's very first grant in Texas went to La Lomita in 1906. Since then, the non-profit organization has granted nearly $175 million in support to Catholic dioceses in the state of Texas, where the Catholic Church is rapidly growing.
Catholic Extension supports Father Snipes' legal pursuit of religious freedom and will honor him this year as a finalist for the Lumen Christ Award, the organization's highest national honor.
Father Snipes is a reflection of the flock he serves in South Texas: strong, convicted and willing to stand on his beliefs. He reminds us that courage and conviction are strong core values worth fighting for.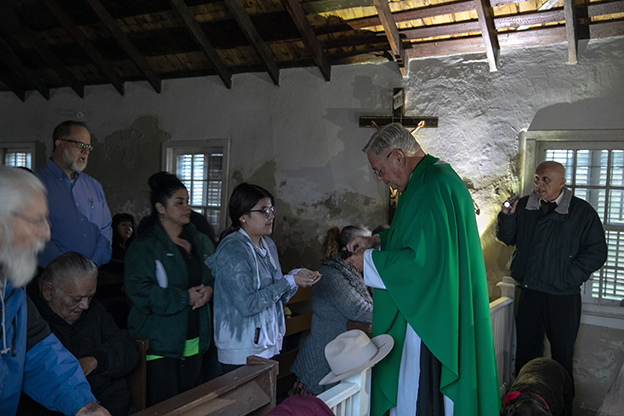 Every year, Catholics in Mission, Texas lead a four-mile-procession to La Lomita Mission as an expression of faith on Palm Sunday. This year thousands of people attended the procession to show their support for the church.
Your donation of $5, $10 or $20 to Catholic Extension can help inspiring individuals like Fr. Snipes lead communities toward a more loving and faith-filled future.
Donate Today
Struggling faith communities need your help.