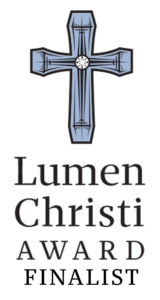 In Washington's Yakima Valley in the mid-1980s, it looked like the dream of a Catholic high school would be extinguished forever for local families. Enrollments had declined, the sisters who had staffed the schools were no longer there and operational costs were increasingly prohibitive. The future looked dark, but a man with a dream, aligned with a famously determined bishop, changed the course of history for the many working class and minority families that call Yakima Valley home.
Tim McGree, a lifelong resident with countless familial ties to the community and the diocese, rallied to action. He, along with his parents, his siblings and his children, had all enjoyed the benefits of attending Catholic schools through high school. He knew very well what would be lost by cutting off the option of a Catholic education in his community, one that was poor, but rich in faith.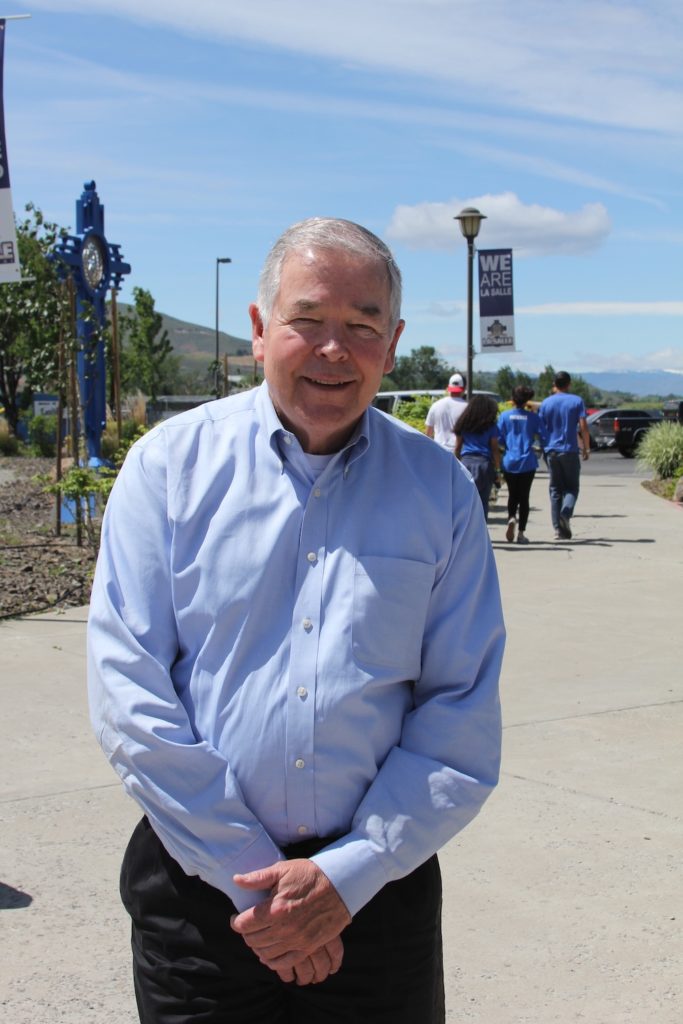 Working together with the bishop of Yakima at the time (the late Francis Cardinal George of Chicago) and the De La Salle Christian Brothers, Tim helped open La Salle High School, a private Catholic school, in 1998. The vision of the school was to provide students a complete education that instilled Catholic values while ensuring anyone who wanted to attend could do so regardless of their ability to pay.
Education for all
A proud Irish Catholic who admittedly does not easily take no for an answer, McGree relies heavily on his faith, his education and his creativity to raise the scholarships needed to fulfill the school's mission. His approach is simple but impactful.
When faced with a difficult situation, he responds with "What are the challenges?" then "let's remove them." Some of the students in the Yakima Valley can live up to 40 miles away from La Salle High School. Many of their parents work in the fields with limited income.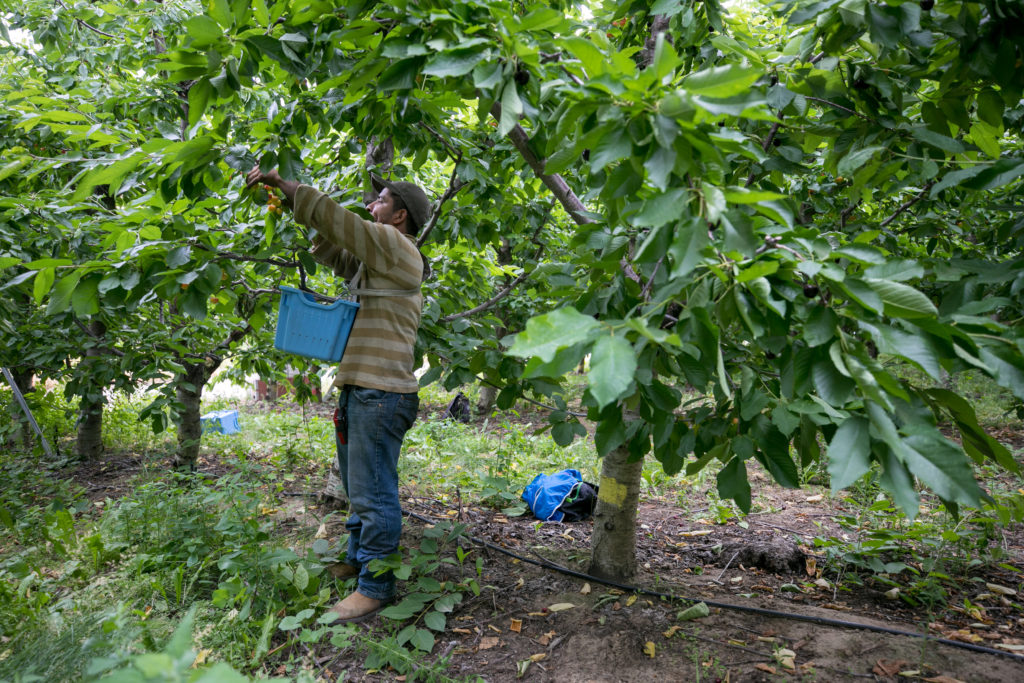 At first, they saw Catholic school as expensive and lacking in diversity. But McGree believed that the school should reflect its community. So, he got creative, starting close to home.
The Yakima Valley is known for its optimal conditions for growing hops. He transformed acres of the school's land into fields, growing hops that resulted in hundreds of thousands of dollars for scholarships each year.
He has passionately worked to lead our young school to long-term sustainability.

Ted Kanelopoulos, principal of La Salle High School
Since 63 percent of students receive tuition assistance, McGree is charged with raising over $1 million each year from fundraisers and securing additional funding from grants. In 2019, $4.1 million in tuition assistance was distributed. He also invested in vans and drivers to help children in remote areas, including the Yakima Nation reservation, get to class.
Now, the student body of 240 students includes 45 percent Hispanic children, 30 percent of whom live below the poverty line. "I have worked with Tim for 19 years and have witnessed firsthand his tireless commitment … he has passionately worked to lead our young school to long-term sustainability," said Ted Kanelopoulos, principal of the school.
Catholic Extension has helped the school's journey. Our support enabled them to work with Notre Dame ACE Consulting to learn strategies for school advancement. They also participated in Catholic Extension's Latino Enrollment Initiative in 2018 for training on how to attract and serve Latino students more effectively.
Prepared for the pandemic
This spring when the coronavirus pandemic shut down schools across the country, La Salle High School had already equipped their students with the technology needed for remote learning. This school had begun the transition nine years before COVID-19 made it necessary. Rebecca Garza, director of admissions, said this made the transition to remote learning nearly seamless. Because of this foresight, staff attention could instead be spent on the well-being of their students.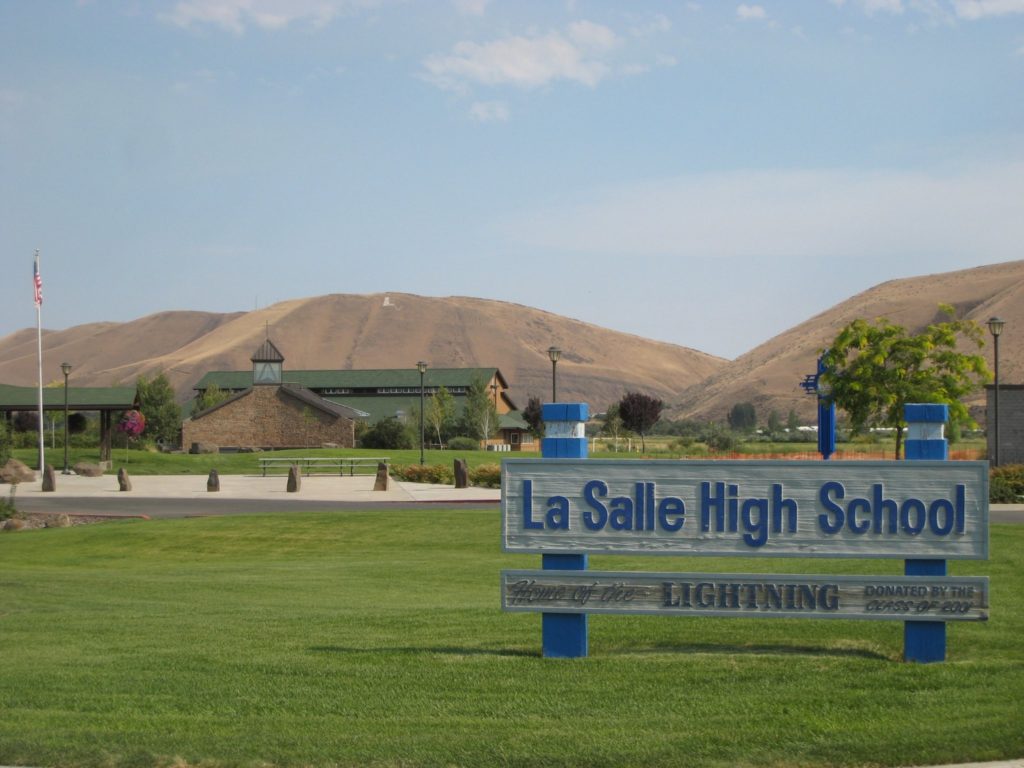 A few months later, when they re-opened for summer school, kids arrived wearing masks and looking nervous. But McGree was by their side, reminding them that they were all trailblazers.
Garza says that McGree's coaching leadership style motivates students and staff daily. He checks in with teachers to see what they need, careful to not overstep the role of the principal. He is there to offer encouragement and lead by example.
This is a man who is living those principles that we are telling the kids that they need to live."

Rebecca Garza , director of admissions at La Salle High School
McGree has served as the president of the high school for 22 years and counting. This past school year marked 13 years of 100 percent college acceptance. And just months after facing a historic pandemic, staff and 230 students will be equipped to return for in-person learning in the fall.
"This is a man who is living those principles that we are telling the kids that they need to live," said Garza. "They feel seen, they feel heard, they feel important."
Donate Today
Struggling faith communities need your help.