In the poor and isolated areas of the Diocese of Savannah, Georgia, refugee families are receiving help and support through an innovative initiative funded by an alliance of Catholic foundations and donors to Catholic Extension.
The diocese is home to refugees from all over the world, many of whom fled extreme violence and poverty in search of a peaceful life and bright future.
Their lack of familiarity with the U.S. language, climate and culture—coupled with a lack of transportation and the stress of applying for citizenship—presents large challenges. In the pandemic, isolation and unemployment have only increased the strain.
In this community, Sister Pat Brown is a welcoming and helpful presence to those in need. As a Sister of St. Mary of Namur, she helps recent refugees apply for legal residency in the U.S. She knows well the families who are struggling to stay afloat.
Sister Brown was able to help four refugee families through Sisters on the Frontlines, a program that gives Catholic sisters a $1,000 grant to assist those most in need during the pandemic.
Here are the remarkable stories of these four resilient refugee families:
A new life after Afghanistan
Najibullah and his wife are the proud parents of five boys and one girl.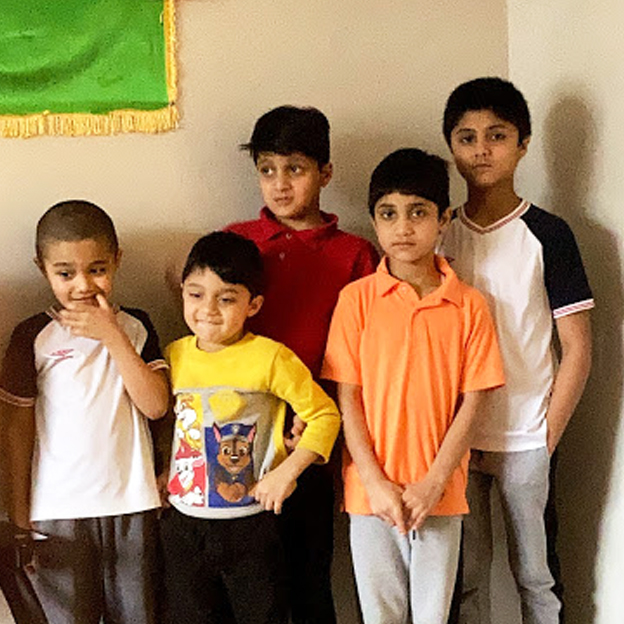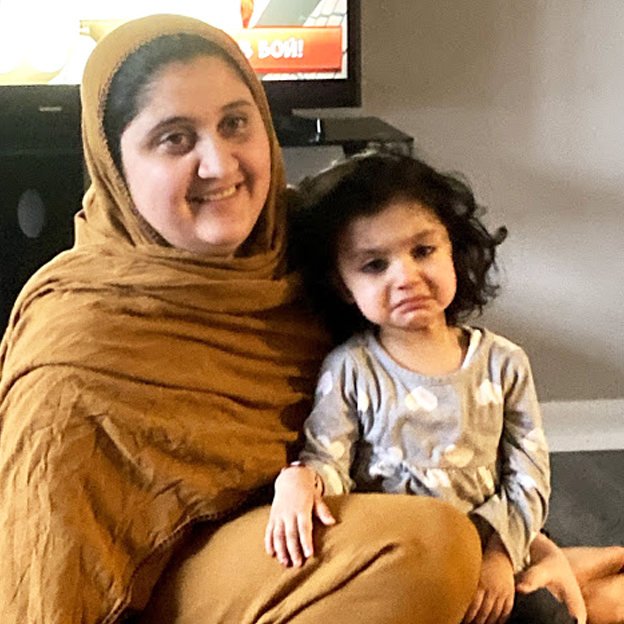 He helped American troops in Afghanistan as a bilingual interpreter.
He has struggled to make ends meet since he fell from a ladder at his job and could not find work for several months. Sister Brown helped him to purchase essential supplies for his family.
Surrounded by violence in Ethiopia
Tesfay and his wife were married in a beautiful Catholic cathedral in Eritrea before they had to flee to the Mai-Aini Refugee Camp in Ethiopia in 2009. The camp is the size of a small city. In recent years it has been surrounded by conflict. Humanitarian aid and resources are extremely scarce.
They arrived in the Diocese of Savannah in 2019 with their four children.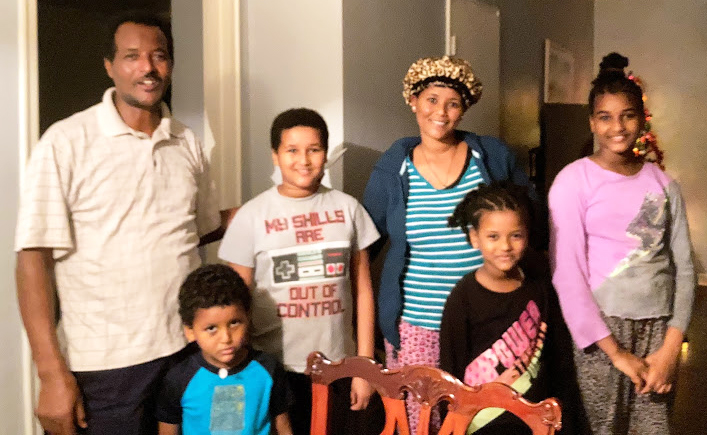 Tesfay started working a labor job and learning English, and Sister Brown has been helping him apply for permanent residency. Because of COVID-19, the children have had to attend school from home on computers, making it difficult to assimilate to their new community. Through these life-changing transitions, the family has struggled to meet daily expenses. Sister Brown's gift from Sisters on the Frontlines was met with gratitude and huge smiles.
Surviving war and refugee camps in Tanzania
Remy, a father of nine, is from the Democratic Republic of Congo. For 10 years the family lived in the refugee camp of Nyarugusu, Tanzania, one of the largest in the world. The country has long history of hosting refugees from war-torn neighboring countries, but humanitarian aid and educational and employment opportunities are extremely limited.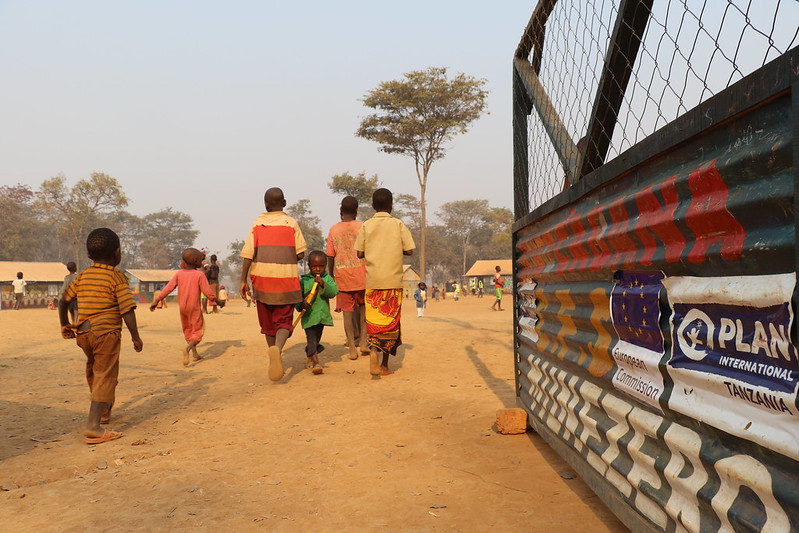 With his wife and children, he arrived in Savannah in May 2019. The assistance from Sister Brown helped them purchase food and other necessities.
Furaha has a similar story. She too born in the Democratic Republic of Congo and spent 10 years in a refugee camp in Tanzania.
She came to the U.S. with her husband, five children and mother-in-law, and the family is now working towards citizenship. Sister Brown's gift brought creature comforts to the children to their keep spirits high while they are confined home in the pandemic.
"One child is named Happy and it fits all of them!" she said.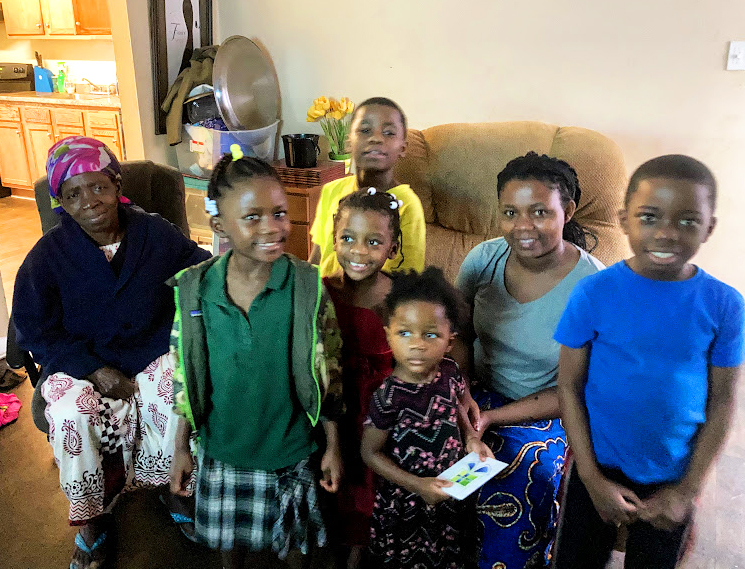 After escaping the danger of their home countries and refugee camps, these four families have had to endure once more through the hardships of the pandemic. However, they are determined to work hard and are hopeful for the future.
Sister Brown said,
I am in admiration of their strength, positivity, and survival skills."
She explained to the families that supporters of Sisters on the Frontlines wanted to help them in this time of anxiety and illness.
"Knowing that they were remembered and linked to a greater world brought them some peace," she said. "At the end of each visit, thank you and God bless were the words I heard!"
As the pandemic continues, so does the Sisters on the Frontlines initiative. Contributions to this program bring relief, joy and renewed faith to those among us who are so adversely affected.
Find out more about this program on the Sisters on the Frontlines webpage.
Give today to help Catholic sisters provide emergency assistance to families in need.
Donate Today
Struggling faith communities need your help.