Thanks to our donors in 2019, we were able to provide over 1,650 payments to more than 1,000 grant recipients across 87 dioceses. Here's a look at just a few ways that you gift made an impact last year.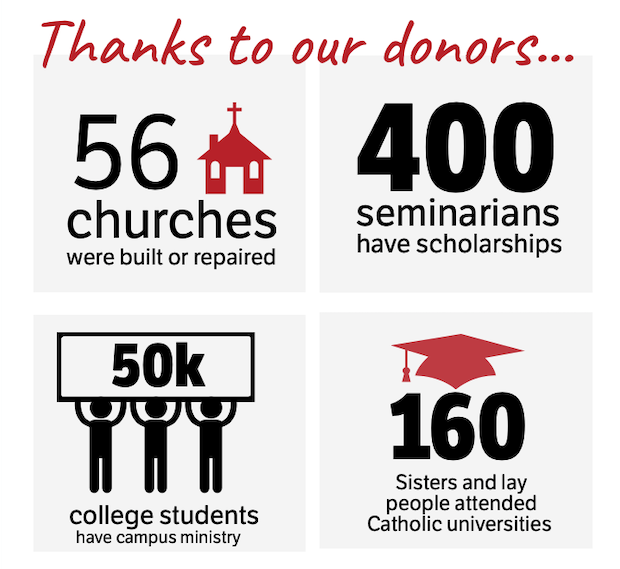 Thank you for helping us build up vibrant, transformative Catholic faith communities!
Donate Today
Struggling faith communities need your help.