A mobile app developed by Catholic Extension has led to providing a group of more than 70 Latina sisters training in helping people suffering from trauma.
These sisters, who are ministering in Extension-supported dioceses, were invited by Catholic Extension to participate in this training due to high rates of mental health issues they were reporting among the communities they served.
This connection was made possible by the cell phone app.
Mobile app data reveals mental health struggles heightened by pandemic
In March 2020, Catholic Extension had developed a special app to help monitor the impact of a particular group of sisters ministering in nine different Extension-supported dioceses.
These sisters are part of Catholic Extension's U.S.-Latin American Sisters Exchange Program, which provides education and leadership training for sisters from Latin American religious congregations ministering in Extension Dioceses. The program is made possible through Catholic Extension's partnership with the Conrad N. Hilton Foundation.
Then the pandemic struck, drastically altering the economic and emotional stability of the people the sisters served.
The sisters immediately began using this technology. Over the course of a year they collectively logged 20,000 "human development services" that they provided across the country this past year, through Zoom, over the phone or through in-person interactions.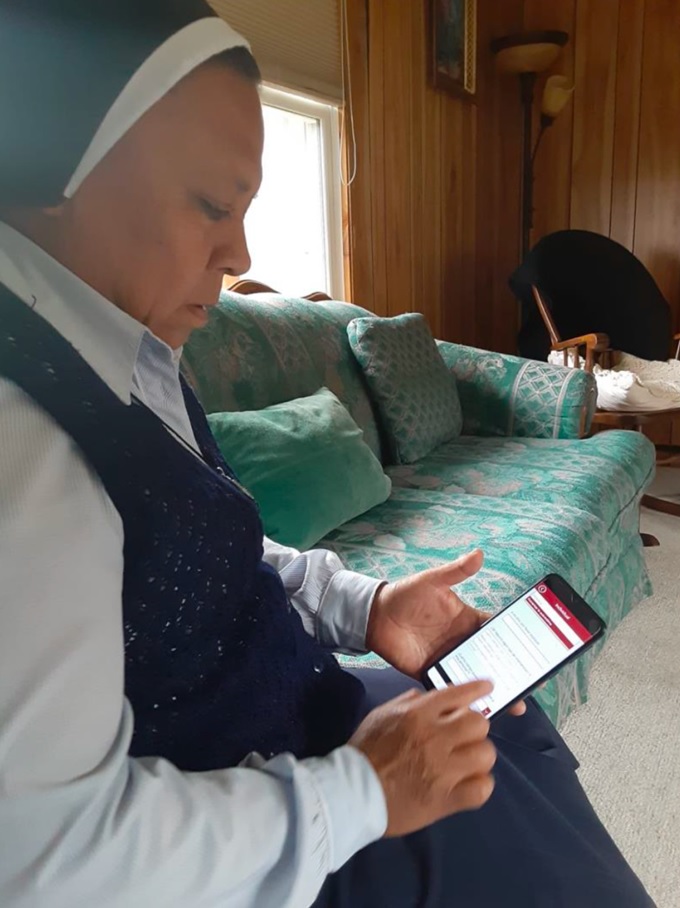 Upon reviewing the anonymous, aggregate data, Catholic Extension could see that the sisters were encountering high levels of mental health issues among Latino immigrants suffering during this pandemic. The sisters were reporting frequent instances of anxiety and depression.
"You can see in the numbers how much mental health was just a real concern," said Joe Boland, Catholic Extension's vice president of Mission.
Although the sisters are not psychologists, they are trusted by the people in their communities and were in a unique position to help these suffering people. This is why Catholic Extension turned to its partners at the Trauma Recovery Associates for assistance.
Trauma Recovery Associates is an organization designed to assist adults in overcoming the effects of trauma. Since its founding in 2002, the organization has trained 7,200 people in their model across the country, and in seven countries. Its founders, Father Ken Schmidt and Sharon Froom in the Diocese of Kalamazoo, were honored as Lumen Christi Award finalists last year for their groundbreaking work.
TRA offers programs that equip community leaders like the sisters, without degrees in psychology, to identify signs of trauma and offer "healthy living skills."
More than 70 sisters from across the country accepted Catholic Extension's offer to participate in the training from March to May in 2021.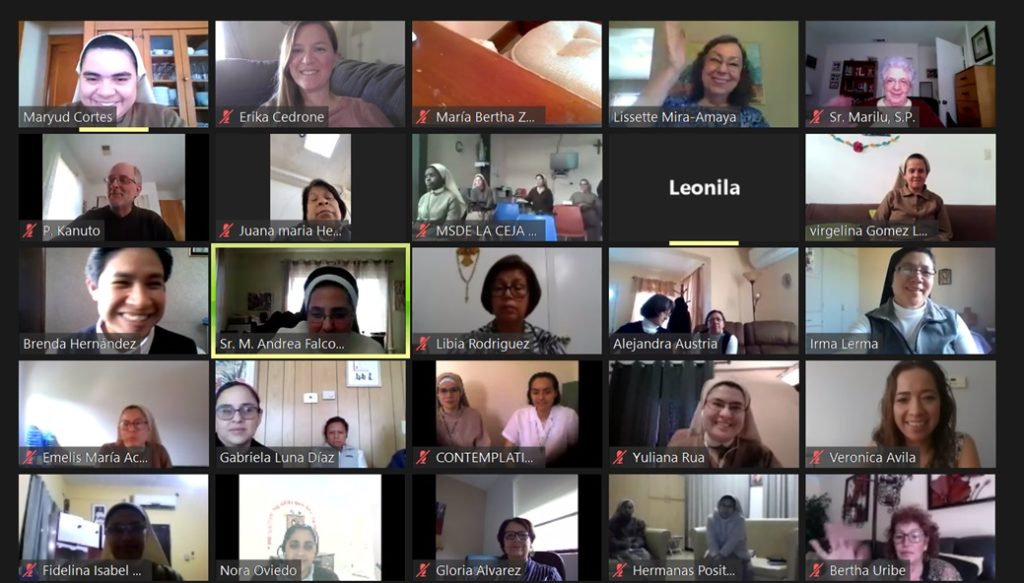 The sisters jumped at this opportunity, knowing all too well how Latinos frequently have difficulty accessing mental health care for a variety of reasons. This includes language barriers, stigma or a general lack of understanding about the dynamics of trauma.
Catholic sisters ease suffering from trauma
With the impact of COVID-19 still lingering, the nuns are a critical bridge to this underserved population. Upon completing their training, many sisters reported having new perspectives and techniques in their ministries.
"I have more tools to help people give a name to what they are living," said Sister Constanza Fernández, who is serving in San Antonio.
According to TRA, the sisters have learned to help people "identify conflicts, unlearn specific distortions, develop self-awareness, and regulate feelings related to trauma."
The app created by Catholic Extension was originally created to help measure the sisters' impact. However, it also wound up being, according to Boland, a "diagnostic tool about how can we support the sisters' work in their communities."
This is one recent example of many of how technology and innovation can be put to good use to further the Church's centuries-old mission, handed on to us by Christ.
According to the data, which the sisters continue to log, most of the people receiving help are women in their 30s and 40s. The sisters build their self-esteem and ease depression and anxiety. They are present to them in moments of grief.
The training has empowered the sisters with new tools to use in their interactions.
I like hearing how people can overcome bad experiences and decisions in life to help heal the pain and regain psycho-emotional balance."

Sister Delia Aurora Ibarra Rodriguez, serving in the Diocese of Kalamazoo, Michigan.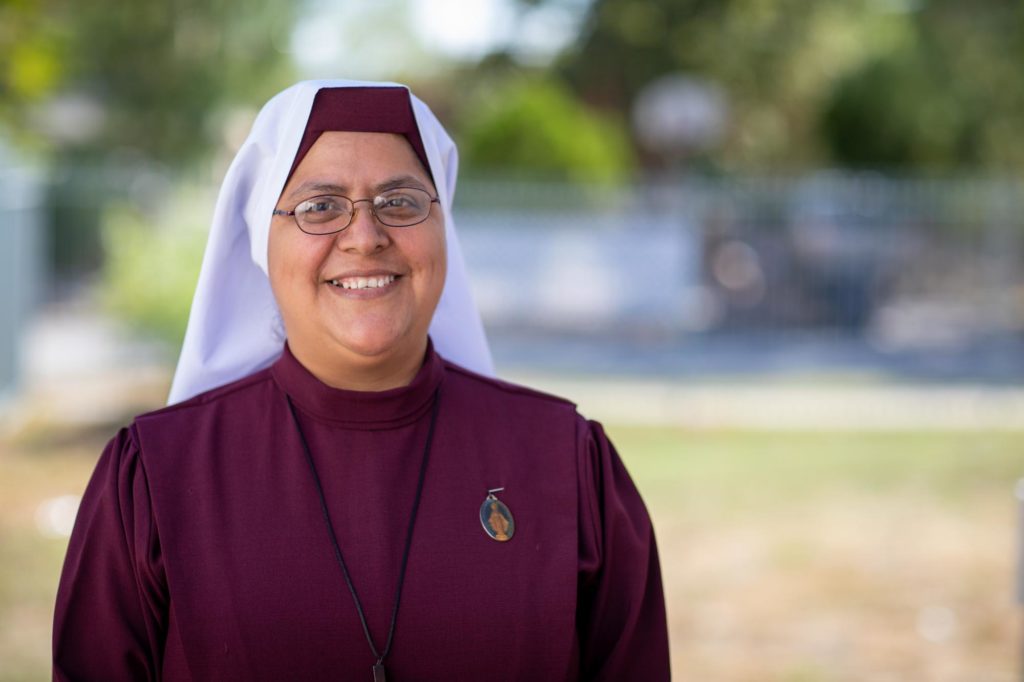 She continued, "Having these materials in hand helps us better understand," she said. "May God bless Catholic Extension for responding to the reality that our people live."
Donate Today
Struggling faith communities need your help.