Sister Maryud Cortés did not plan to become a Catholic sister. As a child with many health problems, she just wanted to be able to walk and attend school. Today, she has a graduate degree in ministry and has traveled thousands of miles to serve in the United States.
Some would say she was destined by God to lead.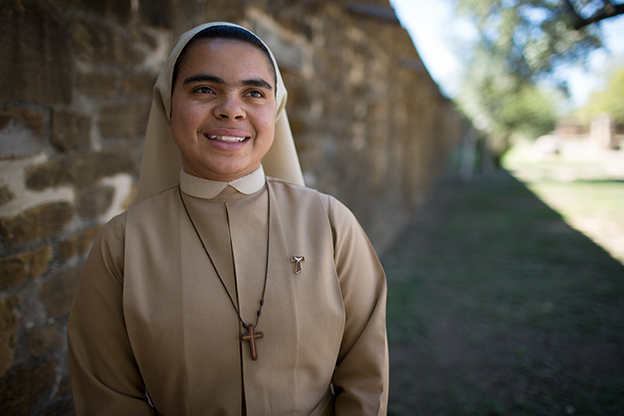 A miraculous start
Sister Maryud Cortés was born prematurely in the highlands of Colombia. She spent her first weeks of life in an incubator. At 9 months, she walked briefly, but contracted a spinal infection, which left her unable to walk.
Her family was poor, and for many years she could not attend school because of her disability.
Her father pleaded with the Virgin Mary for healing, and at age 9 she suddenly started feeling her feet again. Then, she miraculously began to walk.
Challenges at home
Amidst her medical problems, her family fell apart. Her parents had six more children and then separated. When Sister Maryud finally started attending school, she was behind a few grades. She needed to financially support the household, so she studied in the morning and worked in the afternoon.
At age 11, an elderly couple offered to compensate her to move into their home and help their grandson with math. For the next six years, she lived apart from her family.
During these troubled times, Sister Maryud turned to the Virgin Mary, whom she credited with helping her to walk. She thought often about becoming a Catholic sister, but she had missed years of school during her sickness and wanted to get an education.
Following God's call
But God's calling grew stronger. At 17, before completing high school, she joined the Missionary Servants of the Divine Spirit. During her formation, she finished her high school degree, and in 2014 she took her final vows.
That same year, her congregation asked her to go to the United States as part of Catholic Extension's newly established U.S.-Latin American Sisters Exchange Program, supported by the Conrad N. Hilton Foundation.
Serving in the U.S.
Sister Mayud was one of four Catholic sisters assigned to the Diocese of Kalamazoo, Michigan to minister to Spanish-speaking Catholics.
The rural area has many immigrant families and attracts about 20,000 additional workers during the harvest season. The workers face long hours that can make them feel disconnected from family and community. So many rely on their Catholic faith to help them endure.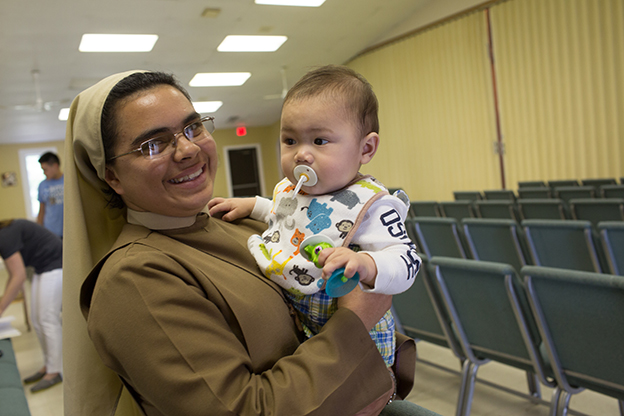 Sister Maryud understands these hardships. She and the other sisters provide comfort and pastoral care to nine parishes and nearly 300 migrant camps. They visit homes, offer faith formation, and conduct youth programs.
The Catholic sisters are essential to keep these communities strong and filled with faith.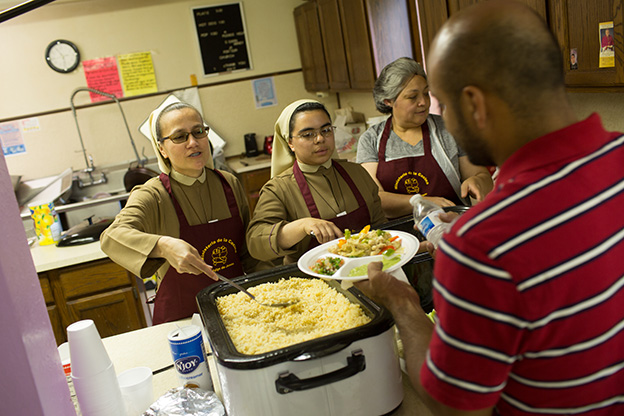 Higher Education
For Sister Maryud, the Catholic Extension program provided the opportunity to get the education she wanted for so long. With financial support from Catholic Extension, she completed her bachelor's degree in psychology at Atlantic International University in 2017. In 2019, she received her master's degree in applied leadership from Boston College.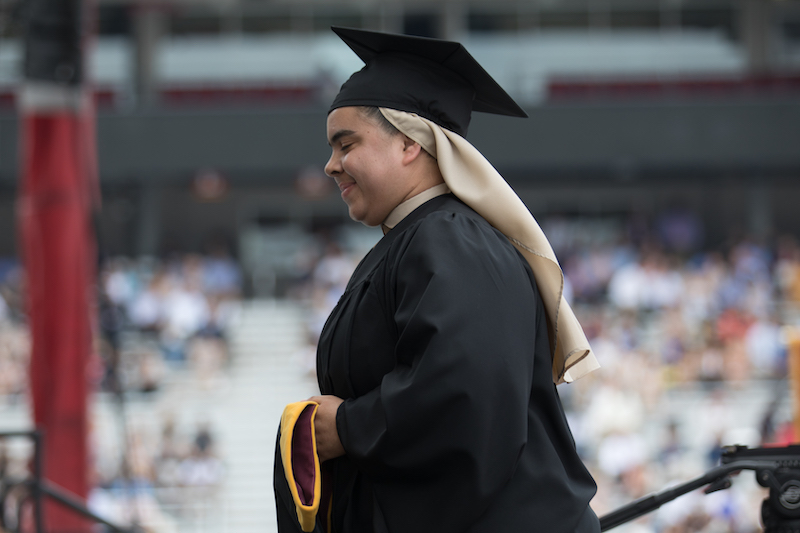 She hopes to use her education to bring emotional support to underserved communities:
"I had a dream to serve my brothers and sisters who suffer from psychological illnesses, depression and high levels of stress. When I arrived in the U.S., I saw this situation every day. I heard painful stories and encountered the anguish of many migrants."
Feminine Genius
She believes that women have a special role in the Church. She dreams of creating self-improvement workshops for women to help them achieve their full potential.
"Women add soul, sustenance and flavor. They are energetic, passionate and have a big capacity for love."
For someone who has come so far, she still sees a long way to go. She wants to create Spanish youth programs and expand her current ministries. With two advanced degrees and years of experience, she is well on her way.
"My greatest hope is to share all the tools I have received in this country," she said.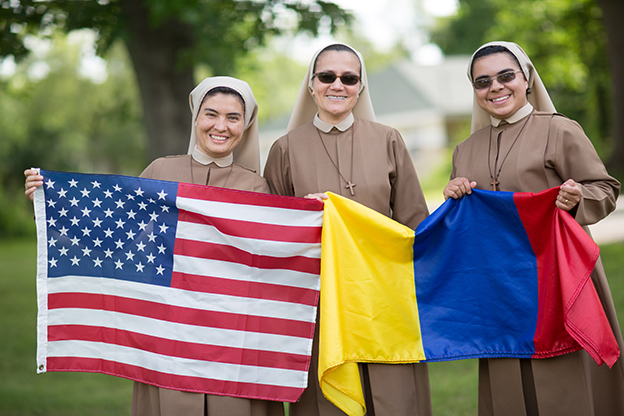 Donate Today
Struggling faith communities need your help.